Feature
FORM GUIDE: Who will triumph in Turkey as F1 heads back to Istanbul Park?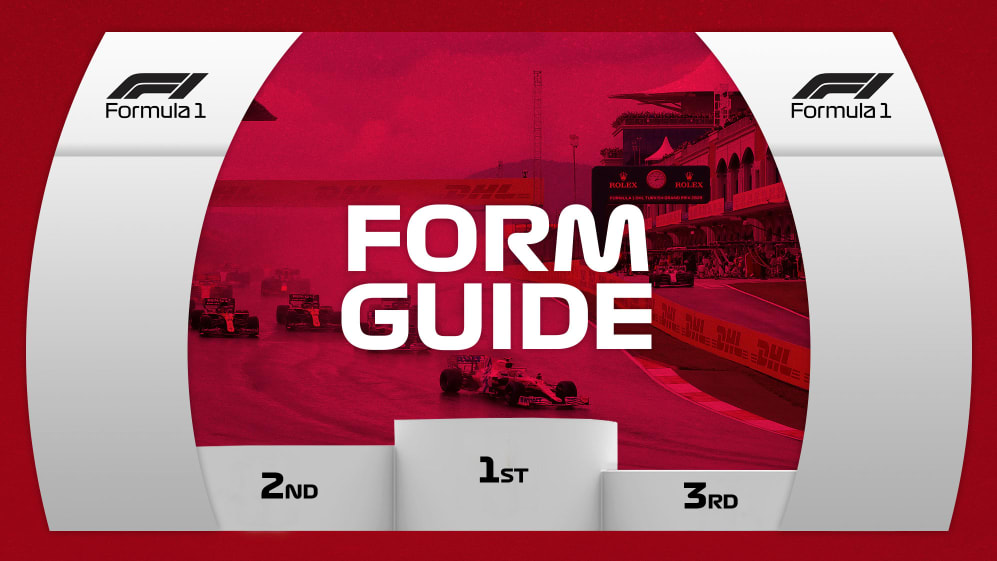 For a second year in succession, Formula 1 heads to the fabulous Istanbul Park circuit for the 2021 Turkish Grand Prix. The 2020 race produced an absolute thriller – but who's looking good for success this year? Here are the favourites for pole, points, podiums and victory – as well as how you're voting on F1 Play.
Vying for pole
Formula 1 returned to Istanbul Park after a nine-year absence last season – with the sport rewarded with one of the most topsy-turvy weekends in recent years.
Wet weather, frigid conditions and a newly-resurfaced track all combined to turn Istanbul Park into "an ice rink", in the words of Williams' George Russell. And in those conditions last year it was Lance Stroll, well-known for his ability in low-grip situations, who bossed qualifying to take a sensational maiden pole position for Racing Point.
READ MORE: Mercedes will be 'aggressive' in final races of 2021 vows Wolff, as he hints at potential Hamilton engine penalty
There's an uncertain weather outlook in prospect this weekend too, which could once again open up opportunities for practically everyone – with McLaren's Lando Norris F1's most recent pole winner at last weekend's similarly wild Russian Grand Prix.
Should we get a dry qualifying, however, expect Red Bull's Max Verstappen and Sergio Perez, and Mercedes' Lewis Hamilton and Valtteri Bottas, to come back to the fore – Verstappen currently with eight pole positions this year to Hamilton's three.
The drivers will also head to Istanbul hopeful of finding more grip there generally this year, following a water-blasting treatment of the track's surface, and with Pirelli bringing tyres that are a step softer than last year.
READ MORE: Norris' response to Sochi, Ferrari's new PU, and more – 5 fascinating storylines ahead of the Turkish GP
Also, the race is taking place over a month earlier than it did in 2020, which should help with ambient temperatures – and therefore grip – too, meaning the drivers can really let loose around Turkey's fabled multi-apex Turn 8.
Last year's polesitter: Lance Stroll (Racing Point)
FAN VIEW: Lewis Hamilton may be back ahead in the race to win the title from a standings perspective, but F1 Play gamers still prefer Max Verstappen to hold sway in Istanbul this weekend. Max holds the edge – not a huge one it must be said, but he is favourite to clinch pole. Hamilton is next, with Valtteri Bottas behind him.
In the mix for victory
Had the rain held off in Sochi two weeks ago, we would likely be coming to Istanbul Park on the back of two McLaren wins – Daniel Ricciardo taking a brilliant first McLaren triumph in Monza – as Lando Norris was just a handful of laps away from his own maiden F1 victory in Russia.
READ MORE: 'You learn more from the hard moments' – Norris on how he's getting over his Russian GP heartbreak
McLaren should feel confident heading to Istanbul then – although whether they can challenge for victory this weekend could ultimately come down to the lottery of conditions the teams will face.
Form-wise at Istanbul Park, it's Lewis Hamilton with history on his side, Hamilton a two-time winner here, including wrapping up his seventh title last year with an incredible performance in tough conditions. It was also Hamilton who profited from Norris' misfortune to win last time out in Russia – while he has history with this track, having blasted from P19 to P2 when he raced here in GP2 in 2006.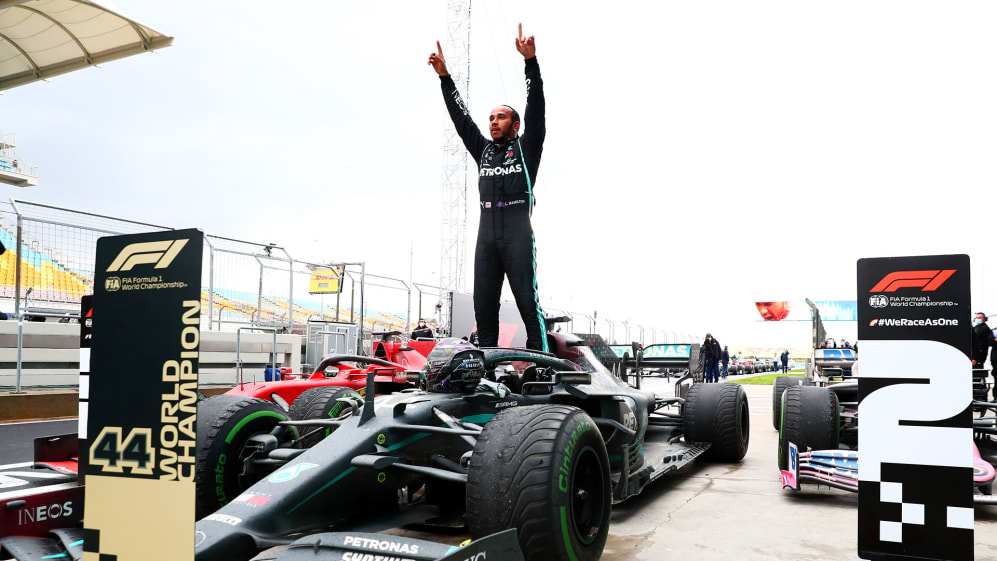 Verstappen sits just two points behind Hamilton in the drivers' standings, though. And having endured a scrappy race last year, he'll be looking to strike back this weekend and claim his first victory since Zandvoort, in a Red Bull that will sport a special Honda tribute livery for Turkey.
READ MORE: Red Bull and AlphaTauri to run special Honda tribute liveries at Turkish Grand Prix
As for Verstappen and Hamilton's team mates, they endured contrasting races here in 2020, with Perez claiming an excellent P2, as Bottas endured a spin-filled run to a dismal P14 after damaging his car early on – with Perez targeting a return to the podium for the first time since the French Grand Prix.
Last year's winner: Lewis Hamilton (Mercedes)
FAN VIEW: A similar story here, but a much more defined split in favour of Dutchman Verstappen. He has almost twice as many F1 Play votes as Hamilton to emerge with the win come Sunday evening. The only other driver to come in for any sort of meaningful support is McLaren young gun Lando Norris, near-winner last time out in Russia.
Podium outsiders
Should McLaren not find themselves in contention for victory this weekend, they of course must be considered outsiders for podium glory.
Daniel Ricciardo has finished in the top four at three of the past four Grands Prix. Lando Norris' record might have been even better than that had rain not undone his hard work in Spa – where he was challenging for pole before spinning in the wet – and Sochi. But there's no doubt this is a team on the up.
WATCH: McLaren duo Lando Norris and Daniel Ricciardo interview... each other
Ferrari had their strongest race of 2020 here last year, as Sebastian Vettel and Charles Leclerc finished P3 and P4 – while with Carlos Sainz having podiumed in Sochi, they'll be hopeful of a form repeat this time out.
Aston Martin, meanwhile, have good memories of Stroll's pole and Perez's podium here last year – and with Stroll now teamed with 2020 Istanbul podium finisher Sebastian Vettel, they'll want to carry their previous Turkey form into this weekend, as the seventh-placed team look to regain ground in the battle for P5 with Alpine and AlphaTauri.
That would be especially welcome considering that, between them, Vettel and Stroll have taken just 11 points in the previous five races.
Last year's podium:
1st – Lewis Hamilton (Mercedes)
2nd – Sergio Perez (Racing Point)
3rd – Sebastian Vettel (Ferrari)
FAN VIEW: Outside of the (obvious) big four and the aforementioned Norris, the three men who are coming in for most F1 Play votes are McLaren's Daniel Ricciardo and Ferrari pair Charles Leclerc and Carlos Sainz. Ricciardo of course won at Monza recently, while Sainz claimed an excellent podium in Sochi last time out.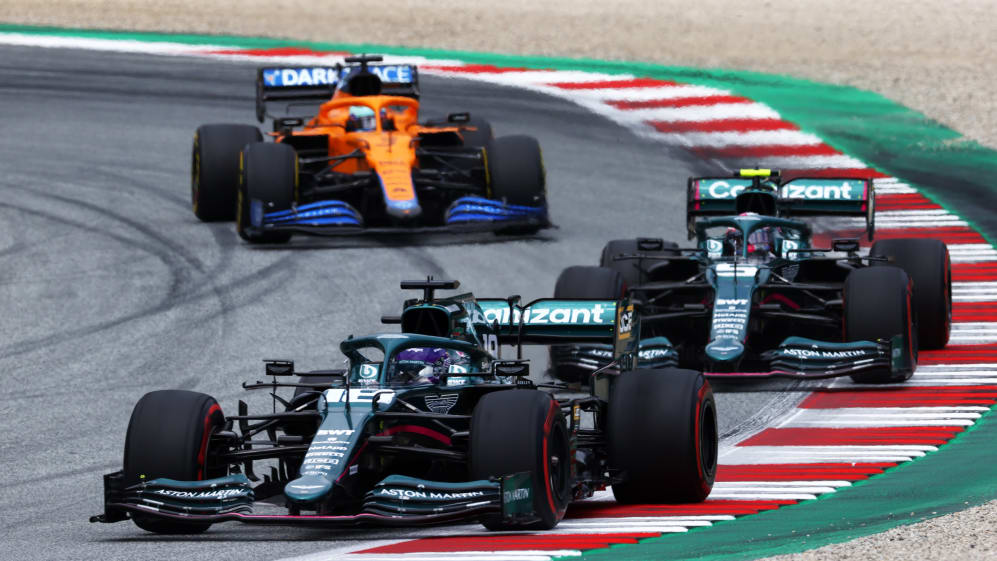 Points potential
Carlos Sainz is currently the driver with the longest points streak in the championship, the Spaniard having netted eight consecutive race points finishes stretching back to the Styrian Grand Prix.
Points have been harder to come by for Alfa Romeo after their strong start to the year in pre-season testing. But after being benched with Covid for two races, Kimi Raikkonen was in great form on race day in Sochi, taking the team's best finish of the year with P8, in what was only Alfa's fourth points finish of 2021.
TECH TUESDAY: Last time F1 went to Turkey, Mercedes were 5s off the pace in qualifying – but why?
Williams, meanwhile, have now scored four times in the last five Grands Prix – and with just seven races remaining in 2021, they're looking good to consolidate eighth place in the constructors'.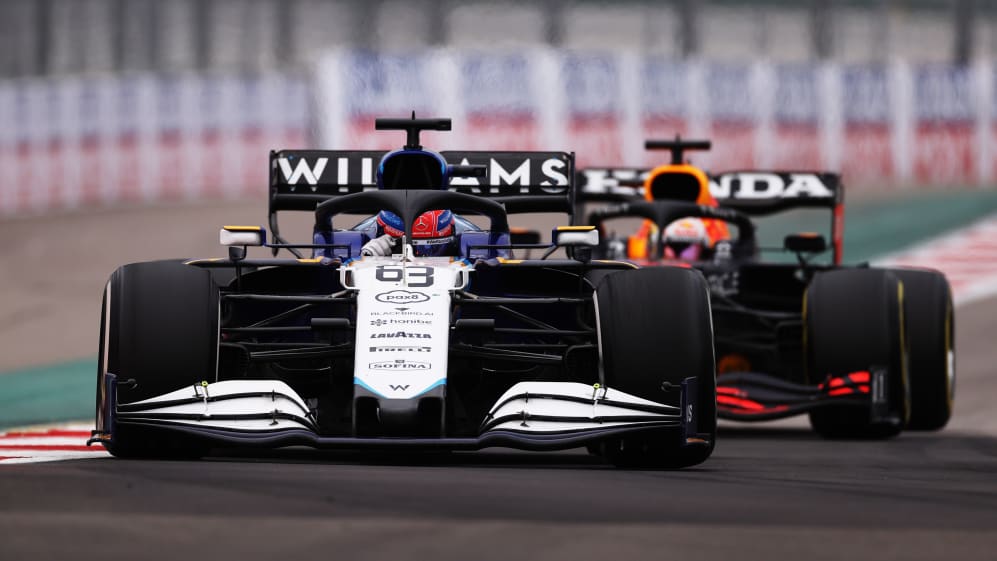 And finally, with AlphaTauri having scored in all of the first 13 races of the year, the Italian team have now gone two Grands Prix without a point, with Pierre Gasly and Yuki Tsunoda certain to be keen on a top 10 finish – although Tsunoda, like fellow rookies Nikita Mazepin and Mick Schumacher, has no previous experience of this little-used track, so could find the going tough in AlphaTauri's own re-liveried AT02.
READ MORE: Qatar to join F1 calendar in 2021, as country signs additional 10-year deal from 2023
Last year's points scorers:
1. Lewis Hamilton (25)
2. Sergio Perez (18)
3. Sebastian Vettel (15)
4. Charles Leclerc (12)
5. Carlos Sainz (10)
6. Max Verstappen (8)
7. Alexander Albon (6)
8. Lando Norris (5)
9. Lance Stroll (2)
10. Daniel Ricciardo (1)
FAN VIEW: Alpine's Fernando Alonso has produced points in six of the last seven races and unsurprisingly our F1 Play gamers really like his chances of repeating the dose in Turkey this weekend. Sebastian Vettel, meanwhile, is expected to go well for Aston Martin. There is also support for Esteban Ocon and Lance Stroll.