Hamilton says Mercedes 'not lacking anything' heading into qualifying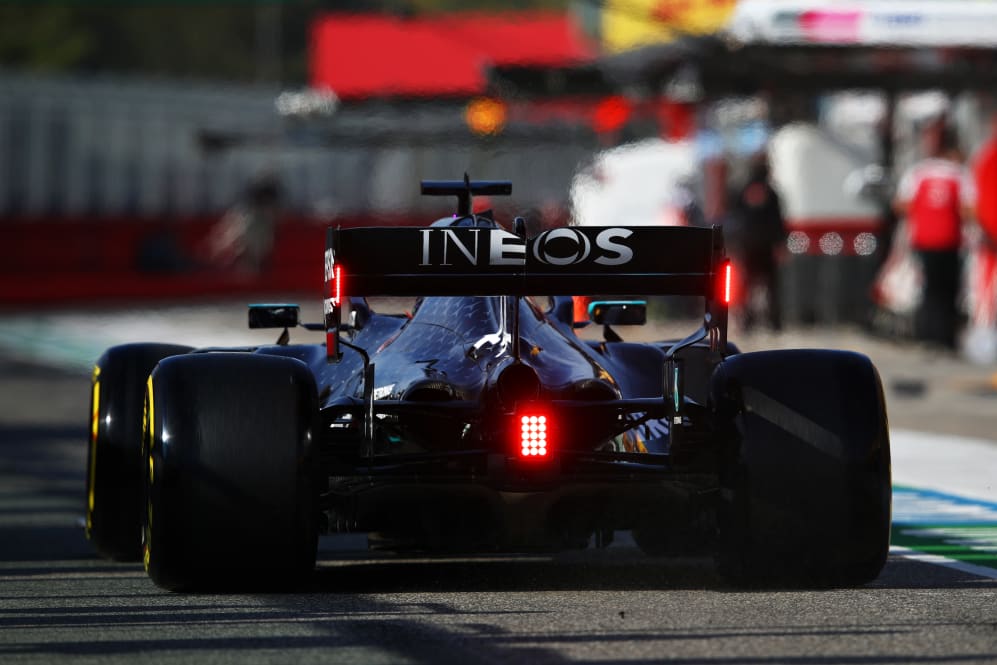 The drivers may have had their practice time for the Emilia Romagna Grand Prix reduced from the usual four hours to just 90 minutes. But that didn't seem to be affecting Mercedes' Lewis Hamilton, who topped the timesheets on Saturday morning – and who said after the session that practice had given him and his team "all the knowledge we needed" ahead of qualifying.
With the championship returning to Imola for the first time since 2006, Hamilton's first outing at the track in a Formula 1 car saw him stop the clocks with a session-leading time of 1m 14.726s in practice, nearly three-tenths of a second faster than Red Bull's Max Verstappen in P2, and almost half a second up on his team mate Valtteri Bottas in third.
FP1: Hamilton quickest as Verstappen splits the Mercedes in sole Imola practice session
And if any driver felt they'd been compromised by a lack of running at Imola, Hamilton certainly wasn't one of them.
"I'm not lacking anything," said Hamilton after the session, "we've got all the knowledge we needed from that session, we know all the knowledge for each tyre, I know where the car is, I know where the car needs to be. We're not really lacking anything.
"It's very close between us and the Red Bulls, they're particularly fast, especially in the middle sector. But I don't feel like we're in a rush or anything like that. It was a really good session, I got every lap that I needed and more."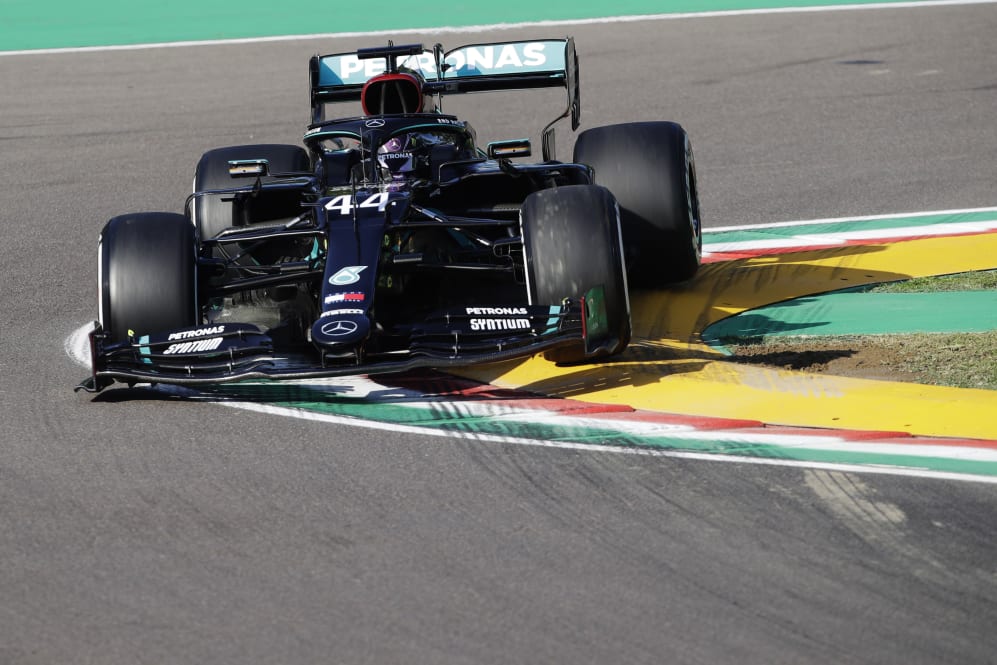 The only reason Hamilton may have wanted more time on track, in fact, was for the simple pleasure of driving a modern F1 car around Imola, with Hamilton hailing the northern Italian circuit as "phenomenal".
"This track is incredible," he said. "It's unbelievable how fast it is around this track. I think for a single lap, it's going to be incredible.
AS IT HAPPENED - Practice for the Emilia Romagna GP at Imola
"It's going to be difficult for people to overtake," he added. "But on a single lap, it's phenomenal to drive. It's really incredibly fast."
With Hamilton's portent of overtaking being difficult at Imola, a good qualifying on Saturday afternoon will be important for Mercedes as they look to secure their seventh straight constructors' title this weekend – a feat they'll achieve if they score 11 points at Imola, regardless of what closest rivals Red Bull achieve.