Hamilton says Mercedes upgrade won't be enough to catch Red Bull after winless run continues in Austria
Lewis Hamilton is now on a winless streak of five races – something he hasn't faced since 2016 – after Max Verstappen's Austrian Grand Prix masterclass. Given Sunday's result, with his home race up next, the reigning champion says he's far from confident that his drought will end at Silverstone.
Today, the Briton started fourth, picked up damage early on and couldn't challenge team mate Valtteri Bottas, nor McLaren's Lando Norris, for a podium. Much like he did at the end of last weekend's Styrian GP, Hamilton clamoured for Mercedes to upgrade their car.
READ MORE: 'The car was on rails' says Verstappen as he extends title lead with third win in a row
"We're miles away from them," he said of Red Bull. "So we've got a lot of work to do. We need all hands on deck, which I know there already are. They've brought a lot of updates, clearly, over these past few races and we haven't brought any. So we've got to bring some, find as much performance as possible – otherwise this will be the result most often."
When asked whether Mercedes' upgrades for the British Grand Prix would help recoup some performance, Hamilton replied: "The upgrade is not… definitely not going to make up for the time."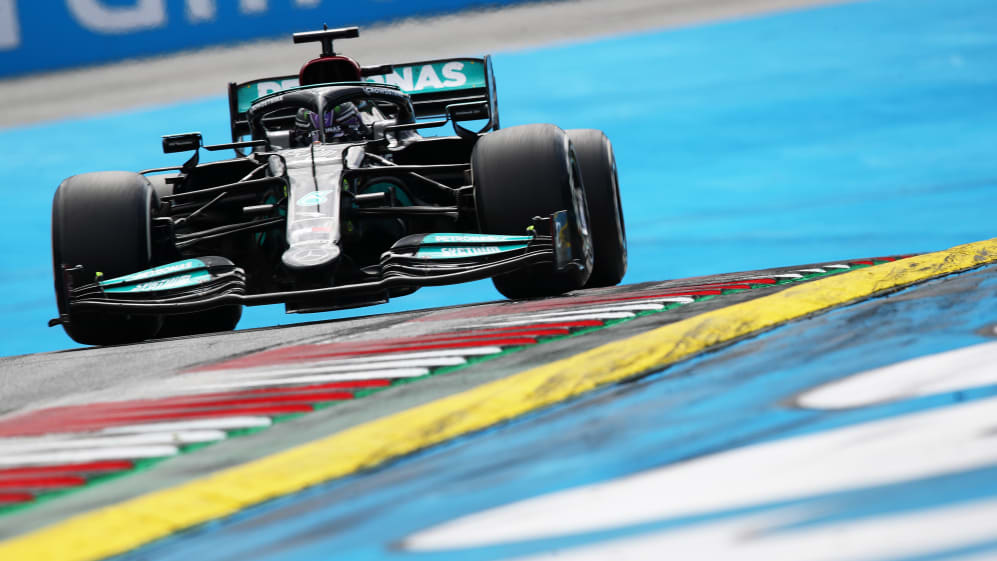 The Briton said he mysteriously lost a part of the rear floor and a huge chunk of downforce that left him falling to P4 behind Norris, rather than P2 – where he was running until Mercedes swapped him and Bottas on Lap 52.
"I already said before the race, it would be very hard to beat Max of course. But it's obviously frustrating to lose so much downforce on the rear of the car and not be able to hold on to second place. A lot of points lost today," he said.
READ MORE: 'He put himself in the gravel' – Norris hits out at Perez penalty after having to settle for P3
"I would have been second. I was in second when all of a sudden, it obviously broke. It would have been an easy second generally, but I was not able to catch those guys ahead.
"I wasn't going over the kerb any more than anyone else so I have no idea where it could have happened. But there's a lot of damage," he concluded.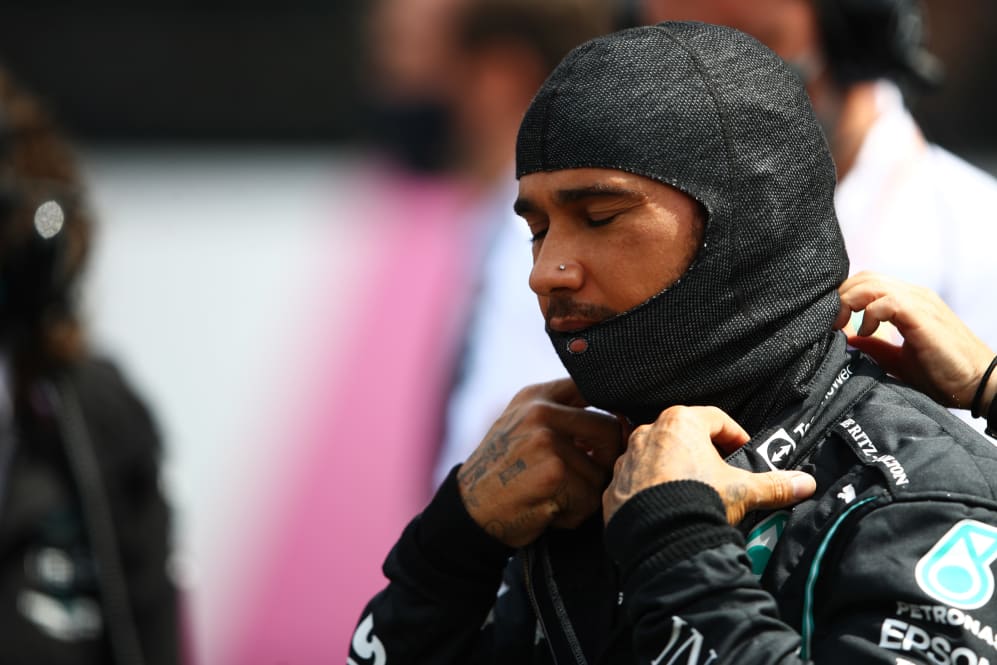 The only consolation for Hamilton is that the gap between himself and Verstappen is at 32 points – certainly not insurmountable – and the Briton has 14 Grands Prix left this season to claw his way back and take a record-breaking eighth title.
"There is [a long way to go]," he said, "but I mean we can't match those guys at the moment. So yes, we'll do our best. But it's definitely tough," he surmised.
Furthermore, the highly-anticipated Sprint format makes its debut at the British Grand Prix on July 16-18. Will Hamilton make up ground on home turf?