Hamilton signs new two-year Mercedes deal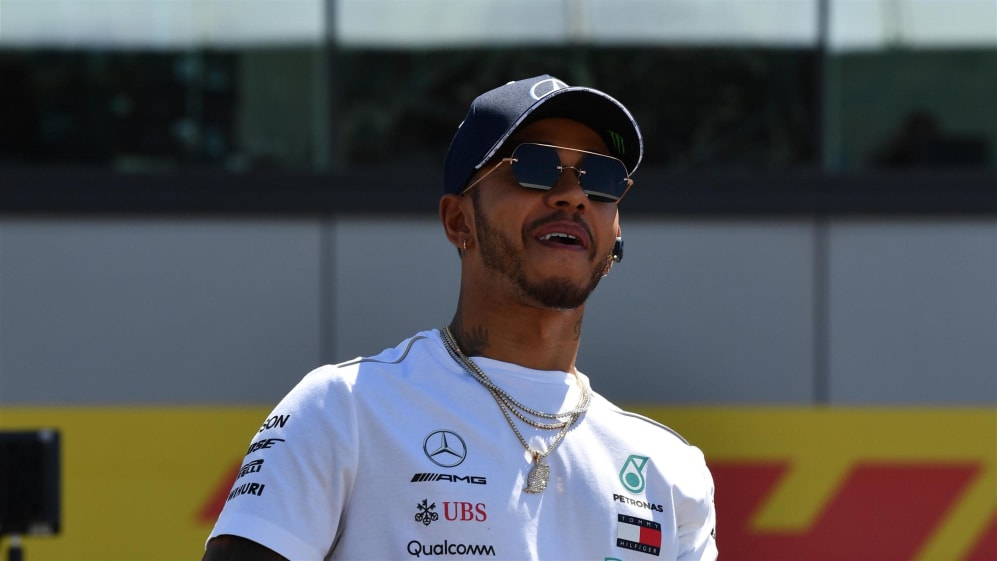 Should I stay or should I go? Lewis Hamilton's future in Formula 1 has been a talking point all season, but ahead of this weekend's German Grand Prix, the four-time world champion and Mercedes clarified their collective position. Hamilton will pilot a Silver Arrow for the next two years….
Hamilton has been locked in talks with Mercedes all season about extending the deal with both sides intimating that they were keen to continue a relationship which goes back to 2013.
But they've finally cracked it, with Hamilton putting pen to paper on a two-year deal to extend his stay with Mercedes to eight seasons and 14 years in total in F1.
It will continue an enormously successful relationship that has so far yielded four drivers' titles and four constructors' championships, with Hamilton clocking up 44 wins in five-and-a-half seasons.
"This contract extension has basically been a formality since Toto [Wolff] and I sat down during the winter, so it's good to put pen to paper, announce it and then get on with business as usual," said Hamilton.
"I have been part of the Mercedes racing family for 20 years and I have never been happier inside a team than I am right now. We are on the same wavelength both on and off track – and I am looking forward to winning more in the future and shining even more light on the three-pointed star.
"I'm very confident that Mercedes is the right place to be over the coming years. Although we have enjoyed so much success together since 2013, Mercedes is hungrier than ever – from Dr Zetsche and the board members at the top of Daimler, through Toto and the team management, to every single person I meet in the corridors of Brixworth and Brackley.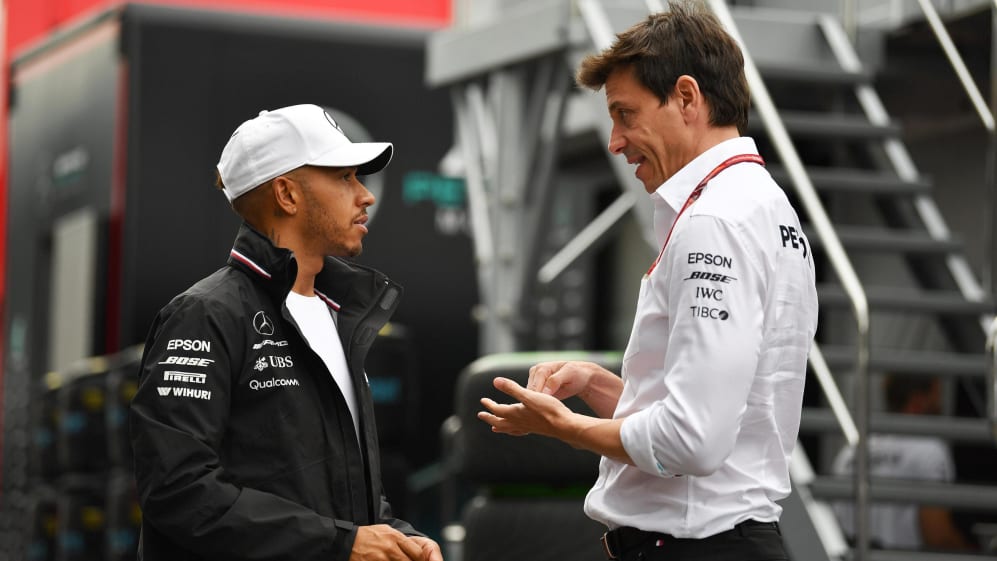 "The competitive passion that burns bright inside me is shared by every single member of this group – always chasing the next improvement and digging even deeper to make sure we come out on top. I can't wait to see what we can achieve together in the next two-and-a-half seasons."
Wolff added: "We have been aligned with Lewis ever since we first sat down to discuss the details of this contract after last season, but there has understandably been a lot of interest and speculation around the whole process, so it's good to put all of that to rest and get this thing announced.
"We signed the final documents this week and didn't want to keep people waiting any longer. There is not much about Lewis as a Formula 1 driver that hasn't been said already - he is one of the all-time greats and his track record speaks for itself.
"But what I enjoy most about working with him is getting to know the man inside the racing helmet: his relentless drive for self-improvement, his emotional intelligence as a team member and his loyalty to those around him."
Lawrence Barretto, [Senior writer, F1.com] says…
Hamilton may be the third oldest driver on the F1 grid right now, behind Fernando Alonso and Kimi Raikkonen, but the four-time champion is still the hottest property on the grid.
It was clear both Hamilton and Mercedes wanted to continue working together. With Hamilton driving at his peak and Mercedes likely to at the sharp end for the next two years, it would be a fearsome combination.
But the devil, as ever, is in the detail and both sides were keen to secure an arrangement that suited both of them.
Committing to Mercedes – and in turn F1 – for a little bit longer makes plenty of sense for Hamilton.
While Ferrari have offered more of a threat this season, Hamilton will know his best bet was to stay with Mercedes if he is to challenge Michael Schumacher's records.
If he wins the next three championships, Hamilton would pull level with Schumacher on seven. Achieving such a feat is feasible. A record eighth would then be in reach.
Last year, Hamilton won nine races. Repeat that this year and in each of the next two years and he'll move onto 89, two short of Schumacher's all-time record, which at the time looked insurmountable.
Reach that point and he would have to ask himself if one more deal with Mercedes was worth it in a bid to make history?
But one step at a time. For now, F1 has one of its greatest drivers on the grid for another two years – and that is a victory for everyone involved.