Hamilton struggling to find rhythm at Abu Dhabi season finale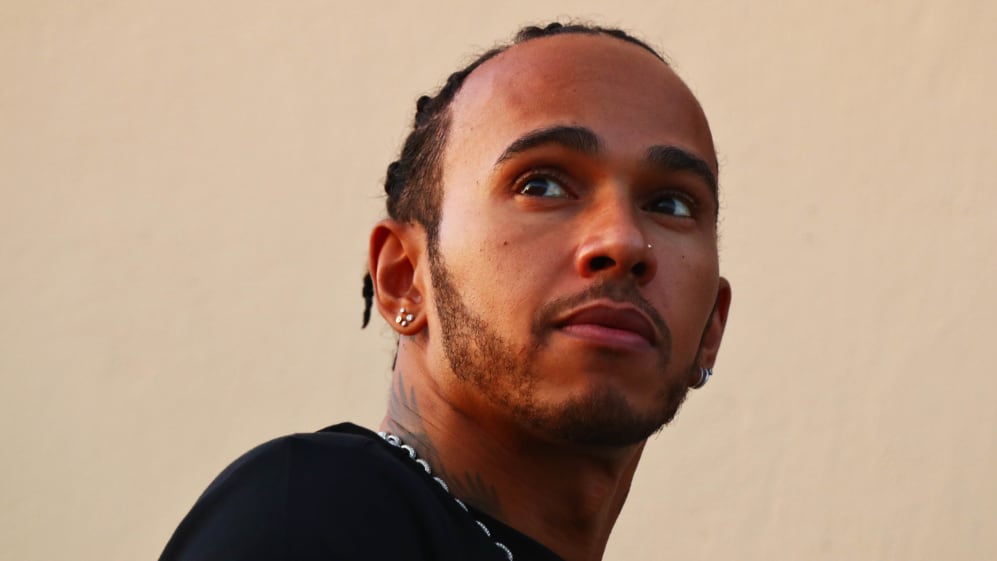 2019 champion Lewis Hamilton has admitted that he struggled to find any rhythm across Friday's two practice sessions at the Yas Marina Circuit, with 2020-focused set-up experiments forcing the Mercedes driver to take himself out of his comfort zone.
Hamilton ended Free Practice 2 in Abu Dhabi over three-tenths off his team mate Valtteri Bottas' session-leading time, as the Mercedes duo headed the pack. But with Ferrari's Charles Leclerc finishing FP2 just 0.076s off Hamilton, the reigning champ admitted that getting in the groove hadn't been easy so far this weekend.
I'm not keen to see what does work. I'm trying to see if there's anywhere else I can exploit the car
"Bit of an unusual Friday, to be honest," said Hamilton. "Just getting into the rhythm wasn't really possible for me today – but you have your good and bad days. Nonetheless, the car still feels good. There's areas that we can definitely work on, there's definitely areas – I would say probably more so – that I can work on with myself and I'll just sit down and make sure I get that straight for tomorrow."
Asked where he felt he'd struggled compared to his team mate, Hamilton opened up about the set-up experiments he'd been running on Friday, with an eye on marginal gains for 2020.
"I'm really pushing the car into a different place in these last two races, just to explore, and it's easy to go too far," said Hamilton. "But I'm kind of sticking to it and hoping it works.
Trackside Performance Analysis: The millimetric challenge of Abu Dhabi's Turns 12-13
"It's a pre-emptive thought process for next year," he added. "We know what does work, and I'm not keen to see what does work. I'm trying to see if there's anywhere else I can exploit the car and the tyres. But that's making it a little bit more erratic and not as smooth-flowing or simple in terms of my driving style.
"Hopefully I can get the car back to where I need it to be [for qualifying] and hopefully I'll be where I need to be tomorrow to get the job done."
Bottas, meanwhile, is set for a tough race on Sunday, as he recovers from a back-of-the-grid start triggered by taking on a new internal combustion engine, MGU-H and turbocharger. And despite a clash with Romain Grosjean in FP2, for which he received a reprimand, Bottas appeared to enjoy a smoother day running-wise than his team mate, heading both of Friday's sessions.
"From today it looks positive," said Bottas. "Obviously you always need to be careful on Friday because it's only Friday and you see many teams making big jumps to Saturday. But the main thing for me is to try… and get a good car in race pace, because no matter what I do in qualifying I will be starting last. That's the reality, so this weekend we must focus on race pace."
Bottas' penalty, meanwhile, means that Mercedes won't lock-out a front row at Abu Dhabi for the first time since 2013 – although there's still the chance for the team to maintain their 100% pole and win record since the beginning of the turbo-hybrid era in 2014.