Feature
FORM GUIDE: The favourites for pole, points and victory in Abu Dhabi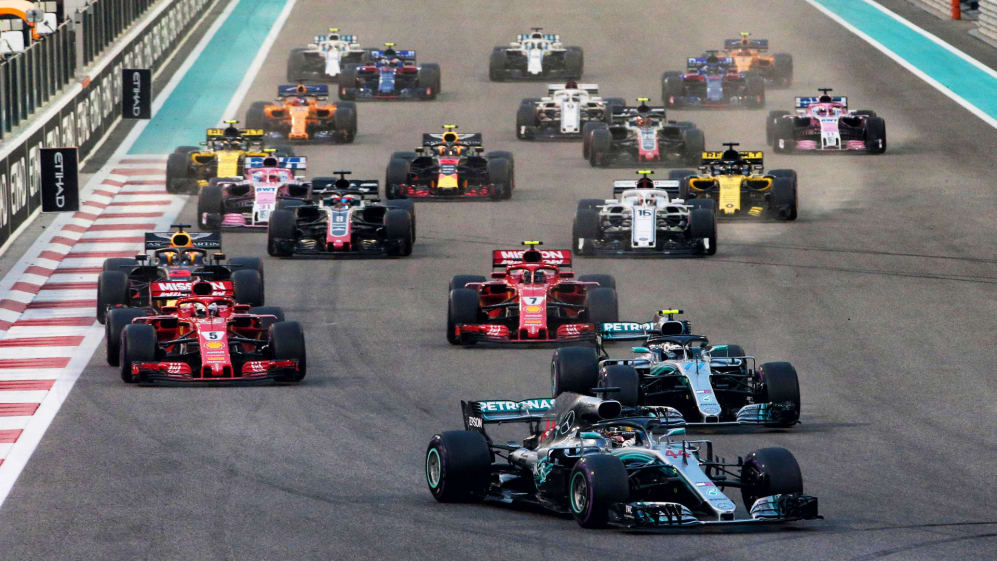 It's time to face the final curtain of the 2019 season. Ahead of what could be an emotional finale for a number of drivers, here's who we expect to get the job done at the Abu Dhabi Grand Prix.
Who's the top tip for pole?
Of all the tracks on the F1 calendar, Mercedes' record at the Yas Marina Circuit in the post-2014 turbo-hybrid era is arguably the most impressive. Every pole position. Every win. Five straight front-row lock-outs, the longest streak by any team at one venue.
Pure form, then, dictates that one of either Lewis Hamilton or Valtteri Bottas will do the business on Saturday in Abu Dhabi, with the other starting alongside. Hamilton has the most poles of any driver on the grid here with four, although only two of those were taken with Mercedes, in 2016 and 2018, while Hamilton now hasn't taken a pole position since the German Grand Prix in July. Bottas, meanwhile, was on pole in 2017, meaning the pair are tied 1-1 for poles here in their time together at Mercedes.
Hope springs eternal though, and with both Ferrari and Red Bull having undone similar Mercedes pole streaks this year, in Belgium and Japan in Ferrari's case, and Brazil in Red Bull's, there's always room in F1 for a bit of an upset.
READ MORE: Binotto proud of how Ferrari 'rolled up our sleeves and fought back' in 2019
If that upset's to come from anywhere, though, expect Ferrari to be at the front of the queue. True, the team have never, ever been on the front row in Abu Dhabi. But the SF90 is now almost certainly the most aerodynamically efficient car on the grid this year – useful on Yas Marina's 1.14-km straight – while those aerodynamics have also been honed by the team to make the car better in the twisty stuff too, which should pay dividends in Abu Dhabi's street circuit-like Sector 3.
Max Verstappen, on the other hand, has started sixth on the grid for the last three seasons here, so the odds look pretty long on him taking his second pole in as many races.
FAN VIEW: Brazilian Grand Prix winner Max Verstappen's roller coaster season looks set to end on a high point according to F1 Play gamers. One in five entrants think he'll win in Abu Dhabi, and two-thirds have picked the Red Bull man to fill one of the three podium slots.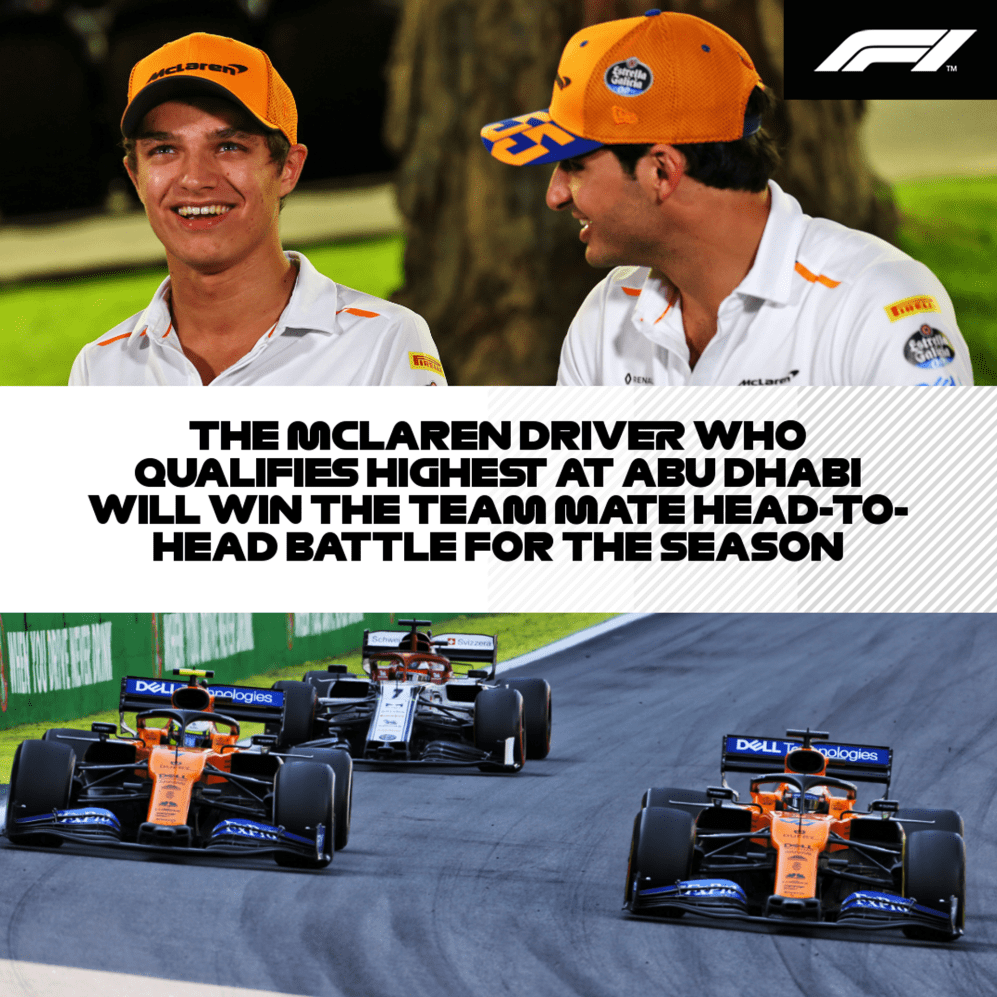 Who's looking good for the win?
As with poles, Hamilton and Bottas are once again tied 1-1 for wins here during their time together as Mercedes team mates – although overall, Hamilton is a four-time Abu Dhabi winner. And with the polesitter having won the race here for the past four seasons – and the race having been won from the front row at all bar one of the 10 Abu Dhabi Grands Prix so far – Mercedes' qualifying form here bodes well for the race-day chances of Messrs Hamilton and Bottas.
'But can anyone stop them?!' we hear you cry as one. Well, Sebastian Vettel is a three-time winner at Yas Marina. But crucially, those wins all came when he was armed with arguably the best car on the grid, a Red Bull, in 2009, 2010 and 2013. His current Ferrari team, on the other hand, have led just 11 out of the 550 laps ever contested at Abu Dhabi – that's three less than Williams have managed.
READ MORE: 5 Reasons We Love... The Abu Dhabi Grand Prix
So once, again, if you're not a Mercedes driver, form suggests that your race-winning prospects look pretty bleak this weekend. Still, Kimi Raikkonen managed to beat the might of Red Bull, McLaren, Ferrari et al to win for Lotus in 2012 (proving conclusively in the process that he did, indeed, know what to do), so upsets can happen here.
FAN VIEW: Lewis Hamilton's Brazilian Grand Prix ended with a broken front wing and a post-race time penalty, but he's the favourite to take victory in the season-ending Abu Dhabi Grand Prix. More than half of F1 Play gamers have picked the champion to win Sunday's race.
Who's a podium outsider?
The podium has been the exclusive domain of Mercedes, Ferrari and Red Bull since 2015, meaning that, if Mercedes' traditional dominance here is repeated in 2019, it will most likely be the four Ferrari and Red Bull drivers gunning for that final podium spot on Sunday evening.
All four have legitimate Abu Dhabi experience on their CVs too: Max Verstappen took Red Bull's first podium in Abu Dhabi since 2013 last time F1 raced here; Vettel is, as mentioned, a three-time race winner at Yas Marina; Charles Leclerc finished an excellent seventh here in a Sauber last year; and Alex Albon podiumed in F2 in 2017, finishing second to Leclerc in the Sprint Race.
READ MORE: David Tremayne on the very first Abu Dhabi GP
All four also have scores to settle in Abu Dhabi, with Leclerc needing to score 11 more points than Verstappen to finish third in the championship, Vettel needing 19 more than Leclerc if he's to finish fourth, while Albon needs to outscore Carlos Sainz and Pierre Gasly by 11 points to claim P6.
FAN VIEW: The Abu Dhabi Grand Prix has seen only one Safety Car deployment in six races. But three in five F1 Play gamers expect the silver AMG Mercedes to be called into action during the race on Sunday.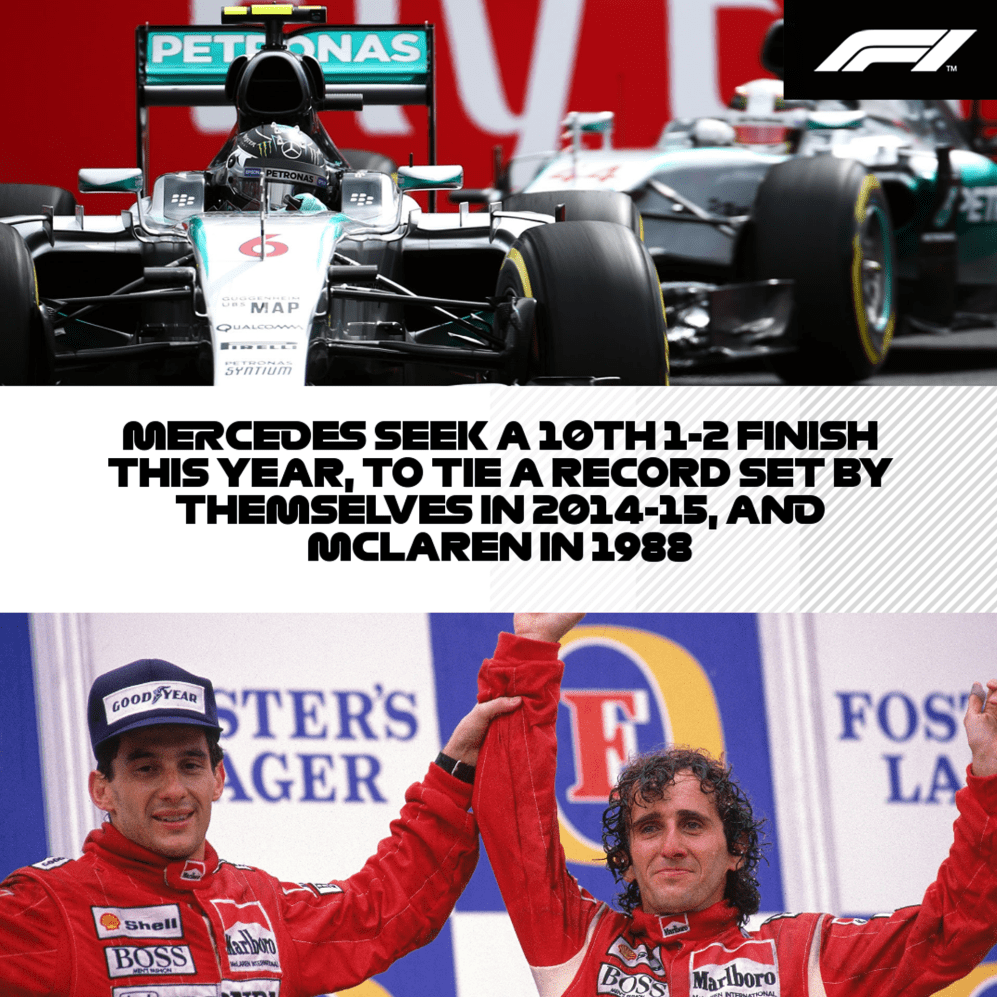 Who'll hoover up any points on offer?
It was Nico Hulkenberg who brought out the above Safety Car, when he rather spectacularly rolled his Renault after a touch with Romain Grosjean. A shame, that, as it upset a terrific run of form here for the German, who since 2014, had finished either sixth or seventh at Yas Marina. He'll be keen for another strong finish this year too, in what could well be his final Grand Prix, as Renault look to shore up their fifth place in the constructors' standings (they're currently eight points ahead of Toro Rosso).
The Hulk's former Force India team mate Sergio Perez is another driver with great form at Yas Marina, having finished in the points here every year since 2013, with a best result of fifth in 2015.
READ MORE: 11 things that happened in F1 between McLaren's 2014 and 2019 podiums
Meanwhile, George Russell won here in Formula 2 last year, and would love to get points on his first F1 visit here, to stop him from being the only 2019 driver to fail to score – while team mate Robert Kubica will also be in the mood for a good race, as the curtain seemingly comes down on his laudable F1 comeback.
Expect a strong final showing of the year, too, from the McLaren pair. An excellent season from the Woking team means they've already cemented fourth place, their best finish in a championship since 2012. And after the highs of Carlos Sainz's maiden podium in Brazil, the team will now look to carry their strong momentum through the Abu Dhabi race and into the winter months.
FAN VIEW: Carlos Sainz took his first ever podium finish on his 101st F1 start in Brazil, and the Spaniard has been backed again by F1 Play entrants. He features in 46% of selections in his driver group comprising McLaren team-mate Lando Norris, the two Renaults, Toro Rosso's Pierre Gasly, Alfa Romeo's Kimi Raikkonen and Sergio Perez in the Racing Point.