Hamilton 'super excited' to finally get pole at Suzuka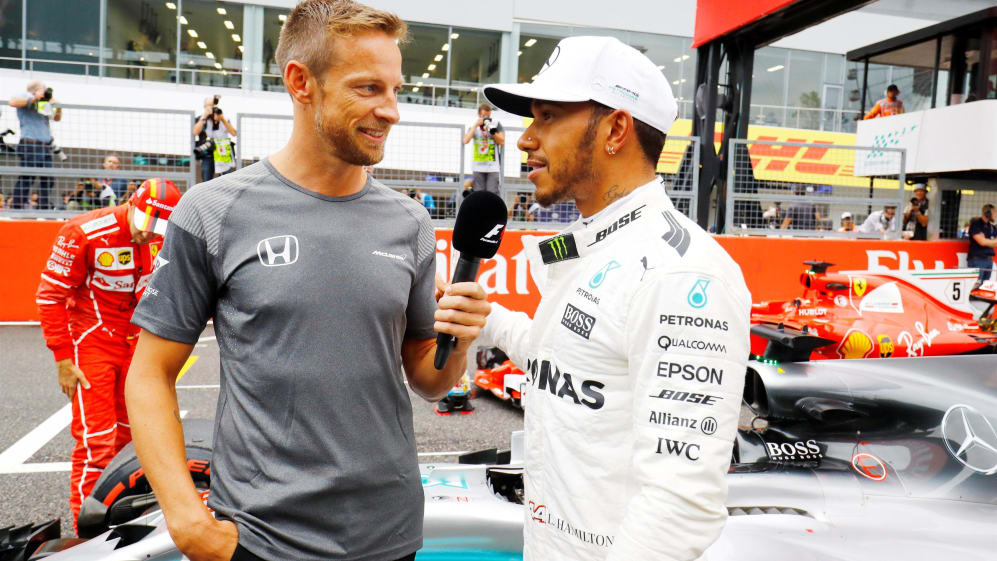 Lewis Hamilton has twice started a Japanese Grand Prix from pole – both at Fuji Speedway – but in eight previous attempts he has never done the same at Suzuka. That will change this Sunday thanks to the Mercedes driver's quickest ever lap around the legendary circuit in qualifying.
For the last three years at Suzuka, Hamilton was beaten to pole by then team mate Nico Rosberg – who was present on Saturday to see his record lap – but today everything went right for the Briton.
"It's been a really good day, every lap was fantastic," Hamilton told former McLaren team mate Jenson Button, who interviewed him for TV immediately after the session. "You know you were rapid here, Nico was rapid here, I never really got a great balance in the past, so I never did great qualifying.
"So to finally get the balance with the great work of my engineers behind me, and the great timing from all the mechanics, I finally got on track and did the time. And the car is crazy here – I wish you could feel it man!"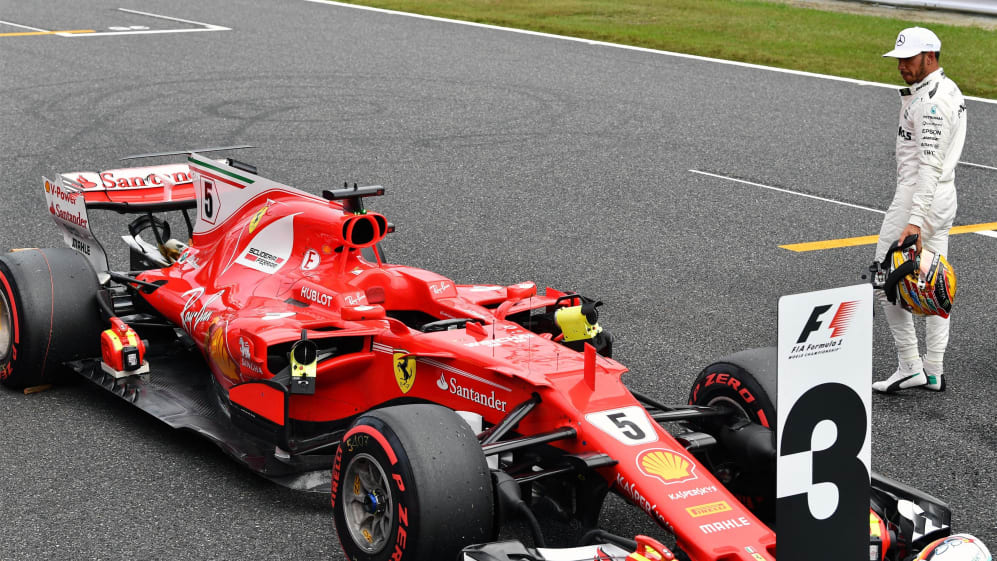 While Mercedes' performance suggested they have found at least some of the answers to the set-up conundrums that have marred their last couple of Grand Prix outings, Hamilton remained cautious for Sunday's Japanese race, when title rival Sebastian Vettel will start alongside him on the front row.
"I think our car is generally very strong in qualifying trim and then generally when we get to the race we are maybe a step back," he stated. "It's hard but not impossible to overtake here, so in P1 I'm in the best position for tomorrow. I'm hoping that our car works well – it felt good on the soft tyre, perhaps less so on the supersoft."
Regarding the start, and Vettel's tactics for Ferrari, he added: "He won't be more aggressive than I am! I've got eight metres, I've got to try and keep those eight metres that I have and yeah, starts have generally been strong this year, so I'll just try to keep with that."
Hamilton, who leads Vettel by 34 points in the standings, has won at Suzuka two of the last three years. The last of Vettel's four victories here came with Red Bull in 2013.