Hamilton targets qualifying performance improvement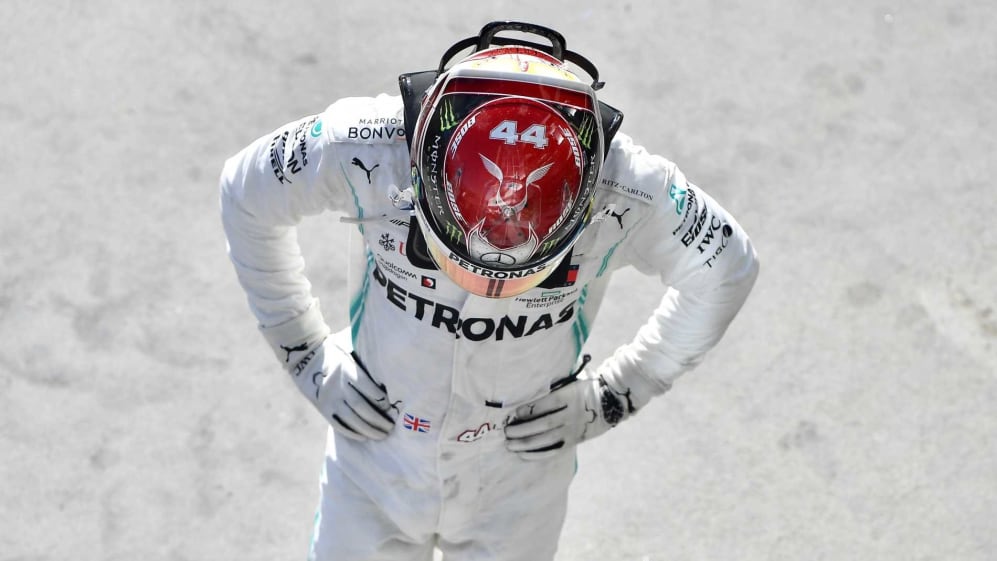 Lewis Hamilton may have a very healthy lead at the top of the driver standings – he's won eight of 2019's 12 races so far – but there's always room for improvement, right? The world champion certainly thinks so, with qualifying being one area on his hit list.
One-lap pace has always been a Hamilton speciality – it's why he has 87 pole positions to his name, more than any other driver in history. But this season he's not had it all his own way.
Heading into the summer break, Mercedes team mate Valtteri Bottas is tying him 6:6 in their qualifying head-to-head battle, both men having started from P1 on the grid four times so far this season.
"There's always things you're able to learn from these races," said Hamilton of his recent outings. "Even though the last one was pretty strong there are still areas that can be better – for example, qualifying is still not perfect yet and so I've got to work on that."
Improve his Saturday form and Hamilton could take an even tighter grip on Sunday afternoons – a time when he has not been short of speed lately, as shown by the way he closed down Max Verstappen's 20-second lead to win in Hungary.
"In general the race pace has been really strong – something I'm really happy with," he added. "And bit by bit [we're] still understanding the car more."
That Hamilton feels there is still more to come from himself and Mercedes' W10 package is not good news for Verstappen and his other rivals. But despite some saying the Briton already has the 2019 title wrapped up – especially as he is normally stronger in the second half of the season – the man himself is remaining grounded.
"It's the same approach I've always had," he insisted, even as he holds a 62-point advantage over Bottas in the standings, and 69 over Verstappen. "I just take it one race at a time."
While Hamilton may downplay his chances, the fact remains that he has still never been in such a strong position at this point in the season. This time last year he went into the summer break with just a 24-point margin over Ferrari's Sebastian Vettel.