Hamilton thanks Grosjean after Haas driver says he was 'wrong' over anti-racism ceremony stance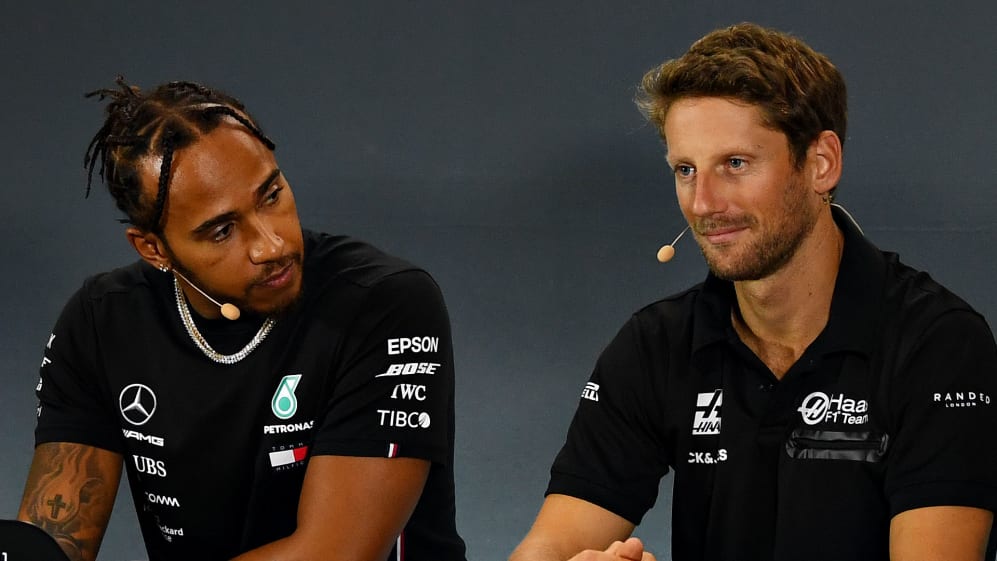 Lewis Hamilton has publicly thanked Haas' Romain Grosjean, after the Grand Prix Drivers' Association director said on Thursday that his stance on the pre-race 'End Racism' ceremonies was "wrong".
Grosjean – one of three GPDA directors, along with Sebastian Vettel and Alexander Wurz – explained in the lead up to the British Grand Prix weekend that he'd made contact with Hamilton after the Hungarian Grand Prix to discuss his handling of the question of whether or not the drivers would continue with the pre-race 'End Racism' ceremony – with Grosjean revealing that he'd previously voiced the concerns of some drivers who'd wanted to stop the ceremony after race one in Austria.
READ MORE: Ricciardo admits he felt 'naïve' after Hamilton racism comments
"I have spoken to Lewis," said Grosjean, "we actually had a 45-minute phone call on the Tuesday after the race [in Hungary] and actually a really good chat about many things and Formula 1 in general, but obviously the subject was the 'End Racism' subject.
"We had, I'd say, seven or eight drivers that were not happy to carry on the ceremony as it was done… in Austria. And I said to Lewis, maybe I did it wrong, but I felt that as one of the directors – because Sebastian [Vettel] was pushing in the direction of carrying on the 'End Racism', which is the right approach – I was speaking for the drivers that were not happy to carry on, to express their voice as a director of the GPDA.
"Now thinking about it, it was probably the wrong thing to do. Lewis had some good arguments, I had some also, but I think it was the wrong thing to do."
READ MORE: 'I won't stop fighting for the title or equal rights' - Hamilton hits back on question of focus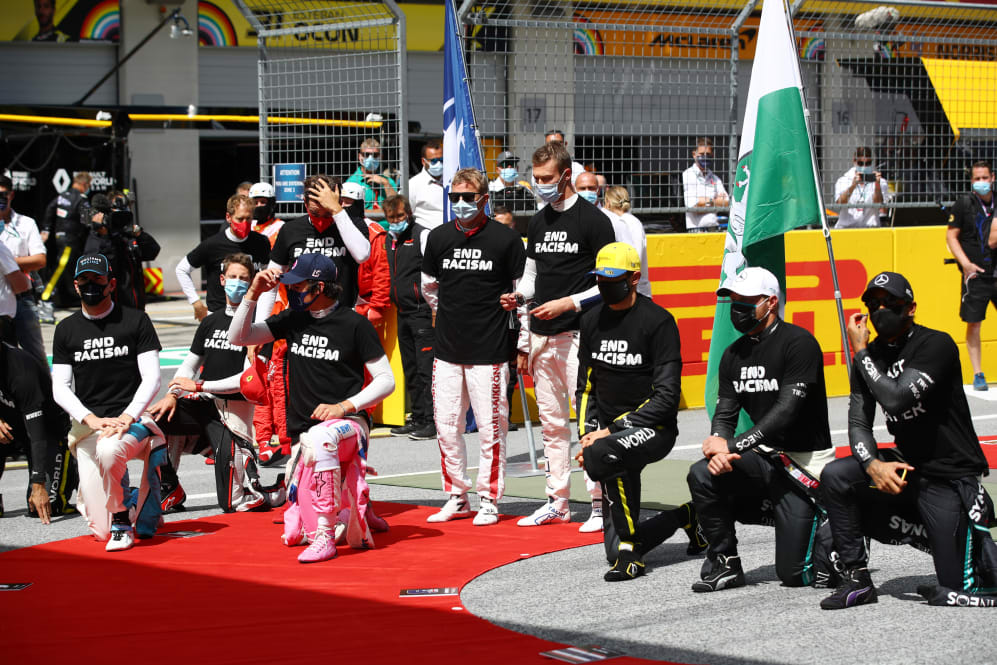 Hamilton was told about Grosjean's comments during the Thursday press conference at Silverstone, and said he'd "really appreciated" both Grosjean's admission earlier in the day, and the pair's previous phone conversation.
"I wasn't aware of [Grosjean's comments] but I was already impressed with the conversation we had afterwards and his approach to our conversation," said Hamilton. "He originally reached out to me to talk after the last race, so I gave him a call and we had this great conversation.
READ MORE: Formula 1 launches #WeRaceAsOne initiative to fight challenges of COVID-19 and global inequality
"Ultimately it was quite informative for both of us and we learnt that, the fact is, we have more in common than we perhaps think. He's clearly a caring person, so to hear that he said that – it's not easy firstly for anybody to admit that we're wrong, and that's a great first step. But the fact is, when we got off the phone, I knew that we were united and we're going to be working towards the same common goal.
"So I really, really appreciated Romain [doing that], and that's really what it's going to take all of us to do, to really open up our minds, don't put our barriers up, don't be defensive, be open-minded and acknowledge that there is an issue – that's sometimes the first step. And then how can we work towards making it better."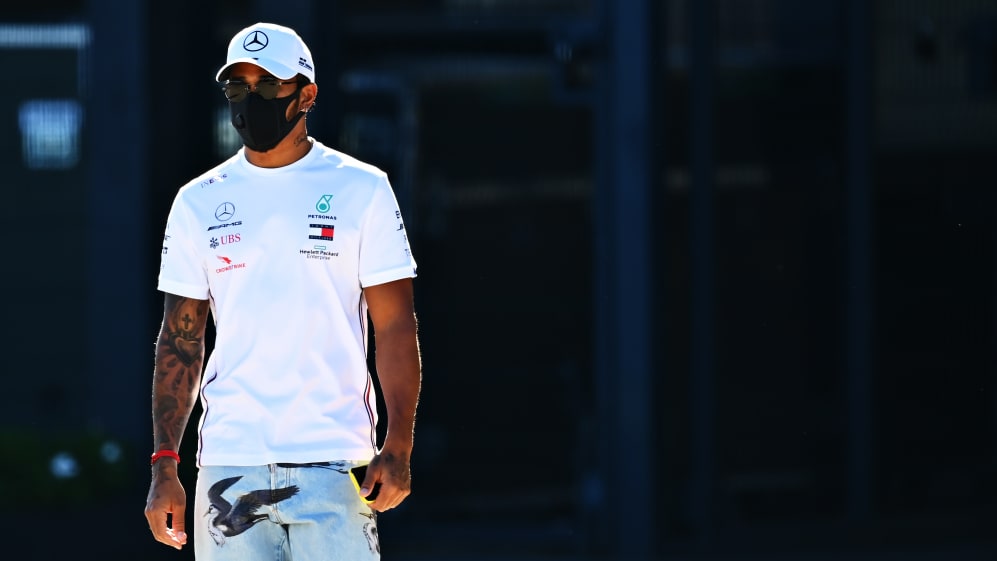 Earlier in the day, Renault's Daniel Ricciardo had stated that his preference would be to continue both holding the ceremony and, speaking for himself, taking the knee for the rest of the season – a stance Hamilton agreed with.
"At the last race I said that I was going to speak to the heads of the sport and try to engage with them and see how we can move forwards more united," said Hamilton. "I had really great conversations with them to understand what they're planning and what they want to do moving forwards and just make sure they know that we're all on the same team here.
READ MORE: We must 'seize this moment' to tackle racism and inclusivity problems, says Hamilton
"Things like giving us that little bit of extra time at the beginning, before the race, so that we can really show how united we are as a sport, because other sports have done a better job at consistently doing that. They've been really open-minded, and I do think that it needs to continue through the year, and so I believe that's what we're going to continue to do.
"It's a work in progress to get us all together," he added, "and I think it's going in the right direction."