'I won't stop fighting for the title or equal rights' - Hamilton hits back on question of focus
For a racer as competitive as Lewis Hamilton, losing out to Mercedes team mate Valtteri Bottas in both qualifying and the race at the season opening Austrian Grand Prix would have hurt. But while Hamilton said that he plans to "do a better job" at this weekend's Styrian Grand Prix, he rubbished claims that his interest in the Black Lives Matter movement had caused a loss of focus.
Although on paper Bottas had the upper hand at the Red Bull Ring last weekend, the margins between the two Mercedes drivers were paper-thin, with Bottas taking pole by just 0.012s from Hamilton on Saturday, before crossing the line in Sunday's race with just a 0.689s advantage over his team mate (before Hamilton was handed a five-second penalty for a clash with Red Bull's Alex Albon).
READ MORE: Albon says he won't change his approach to racing Hamilton, despite last two on-track clashes
But asked ahead of the Styrian Grand Prix whether he felt he now needed to devote more focus to the 2020 championship rather than his advocacy for the Black Lives Matter movement, Hamilton replied: "I don't feel like I need to re-focus. I think if you watch the race [last weekend], my race was pretty strong.
"I do naturally need to do a better job on the weekend but I wouldn't say that I was distracted by any means. I continue to stay focused, as I was before, still focused on both trying to fight and win this championship, but also fighting for equal rights."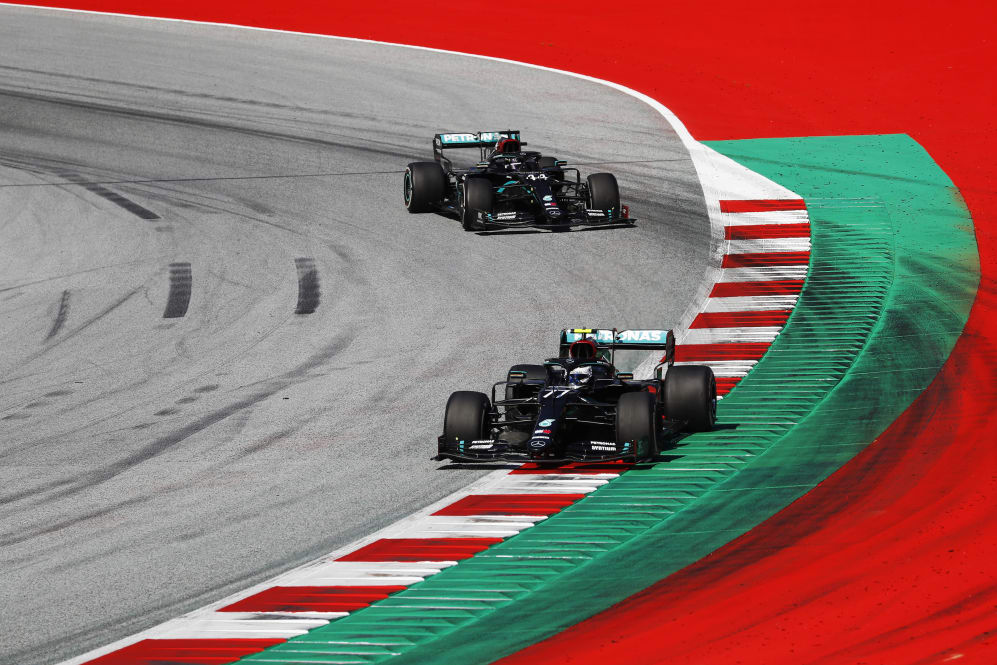 Ahead of last Sunday's race, Hamilton and his fellow drivers shared a powerful moment of unity on the grid against racism, with Hamilton and several others 'taking the knee'. But Hamilton admitted he was unsure how often he'd be able to perform the gesture in the coming races.
"This weekend I don't believe we have that position [on the grid]... where we had the space and the time to utilise the moment and make a stand," said Hamilton. "You'll probably go to the national anthem and it's not my goal to take the knee during the national anthem.
READ MORE: Vettel says he'd take Red Bull seat if offered – but Verstappen sees no reason not to stick with Albon
"It was really encouraging to see [the Red Bull team] taking the knee," Hamilton added, "which I thought was great. So maybe, if we have time, there's something my team and I could do. It's just about time, there's not a lot of time before the race.
"I'm not against taking a knee again, so if I can find a way of making sure it doesn't get in the way of us doing our job, then I will."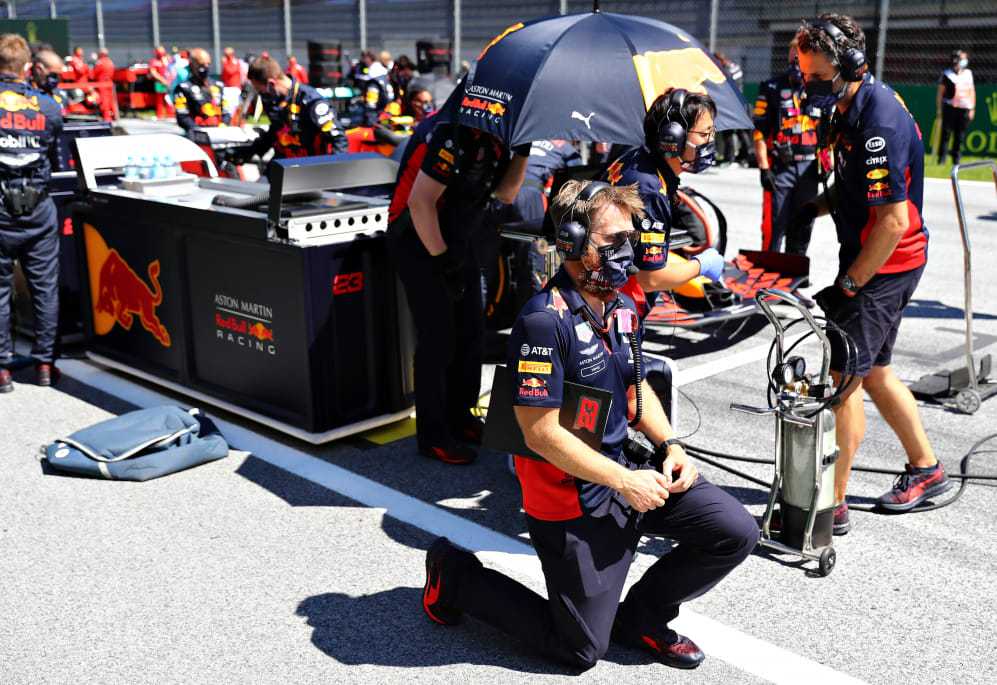 Hamilton also used the press conference ahead of the Styrian Grand Prix to rule out another possible distraction to his focus in 2020, after Red Bull launched a series of protests against Hamilton and Mercedes last weekend, regarding first the legality of Mercedes' Dual Axis Steering system, before also challenging Hamilton's failure to slow for yellow flags in qualifying – the latter resulting in a three-place grid drop for Hamilton.
But asked if he felt Red Bull had had to resort to mind games to try and destabilise him, Hamilton replied: "I can't answer for them. If they don't know me better by now, mind games don't work. I guess they'll eventually learn."