Hamilton: Verstappen 'beef' was squashed ahead of US GP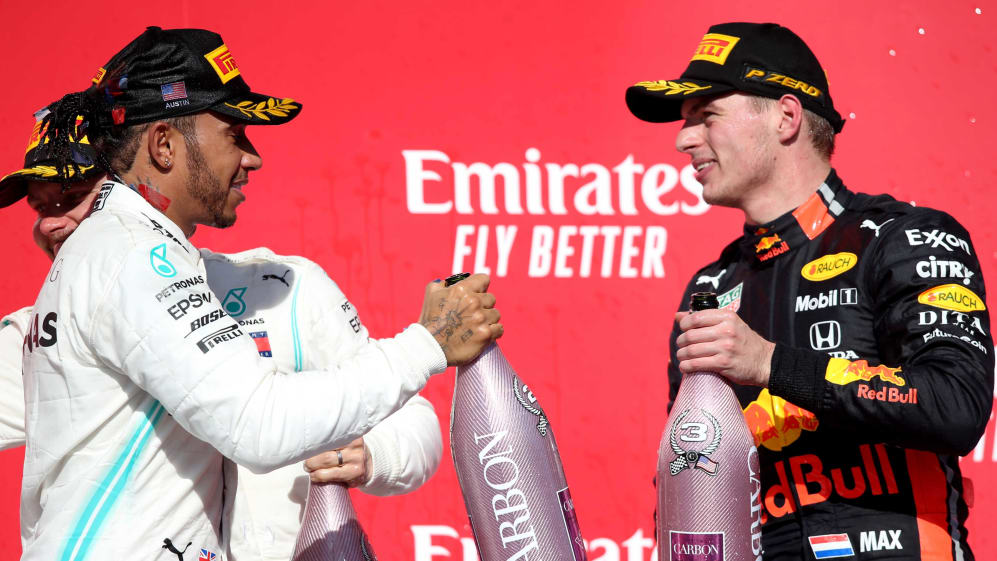 "I spoke to Max before the race," explained Hamilton, "and I was like, 'Dude, you're such a great racer, man, let's squash whatever happened between us, whatever beef, let's just get rid of it. Let's go out there and have a great race, man'.
"He's the champion of the future and I'm going to work as hard as I can to stop that from happening for a while, but I'm enjoying racing with him."
READ MORE: POWER RANKINGS – Who's making their first top-10 appearance of the year post-COTA?
This season has seen tantalising glimpses of what could become a classic F1 rivalry, with the pair staging a thrilling battle for victory in Hungary, which ultimately went the way of the Mercedes man.
Then, following their Mexican contact, the pair were at loggerheads again in qualifying in Austin, when Verstappen angrily reacted after they nearly collided in heavy traffic.
Next up, of course, is Brazil, where the duo finished one-two last year, separated by just 1.4s. They may be on good terms, but don't expect either to give an inch if they find themselves in a similar situation again…