Feature
POWER RANKINGS: Who's making their first top-10 appearance of the year post-COTA?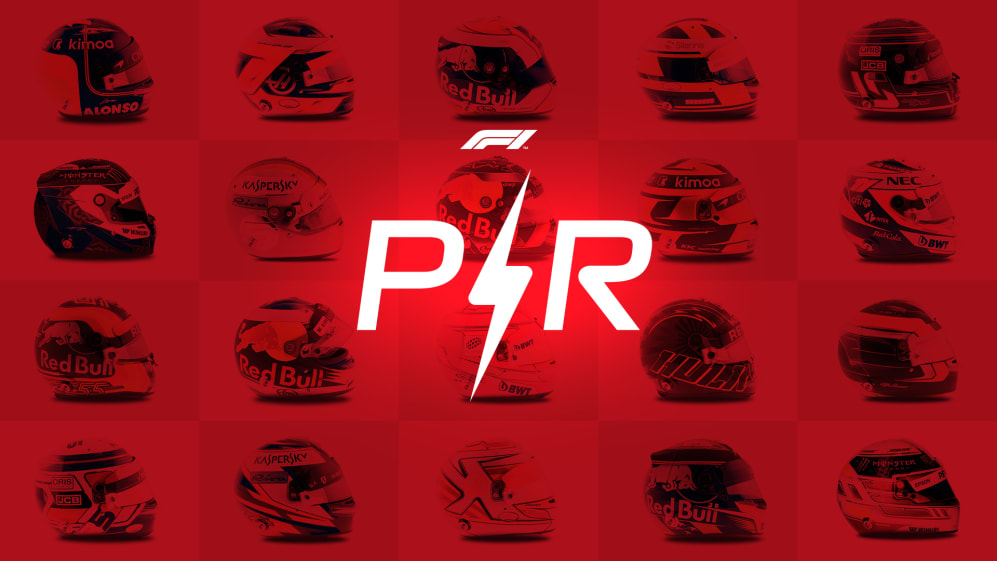 So, Lewis Hamilton is champion, while a last-gasp flurry of Bottas 2.0iness saw his team mate claim his second win in three races. But how did our mystery panel of expert judges score the 20 drivers after the United States Grand Prix? The results are in...
HOW IT WORKS
Our five-judge panel assesses each driver after every Grand Prix and scores them out of 10 according to their performance across the weekend – taking machinery out of the equation

Our experts' scores are then combined to produce a race score. As the season progresses, these race scores are then averaged to produce a ranking which reflects driver performance

With a certain crushing air of inevitability, Lewis Hamilton shrugged off a dodgy qualifying – by his standards at least – to finish second, thereby claiming a sensational sixth title, and his fifth in six seasons. A race score of 46 raises his average by 0.1, as he continues to reign on high in the Power Rankings, having taken the lead off Max Verstappen after Mexico.

Just 0.067s away from his second career pole at COTA – and that gap enough to put him third on the grid – Verstappen overcame handling flaws caused by some mystery floor damage to claim his second straight podium in Austin. A 43 race score means he solidifies his average in second place – while a strong final couple of races if Hamilton takes his foot off the gas could see the Dutchman squeak back to the top of the tree, given that he trails the freshly-crowned champ by just 0.6.

A second consecutive difficult-ish race for Carlos Sainz, whose one-stop strategy meant that he trailed home Lando Norris in eighth – having sportingly let his team mate past to allow him to have a go at Renault's Daniel Ricciardo. A shame, as Sainz was positively buzzing after qualifying an excellent seventh – but still, a 39 is hardly the end of the world, even if it sees the Spaniard's season average shrink by 0.1.

A fine display from Norris, who may well have passed Ricciardo for P6 had he not had to slow for the yellow flags brought out for Kevin Magnussen's stranded Haas. Let that not detract, however, from a fantastic performance from the young Brit, who duly earned a score of 44 from our judges, allowing him to pull clear of Charles Leclerc in the rankings.
READ MORE: McLaren duo left 'frustrated' in Austin despite double-points finish

Leclerc felt that his FP3 issue left him off-kilter for the remainder of the weekend, as he qualified fourth – albeit just 0.108s off taking what would have been his sixth pole in seven races – before demonstrating some woeful early race pace in his Ferrari SF90. Such was the speed deficit, that when Valtteri Bottas was taking the chequered flag, Leclerc was just pulling onto the back straight out of Turn 11, over 50 seconds behind. So, not great, as Leclerc drops back to P5 in the rankings, having been joint-fourth last time – although a 38 is still a reasonable return, all things considered.


Imagine how different the make-up of the 2019 season might have been had Valtteri Bottas demonstrated COTA-grade form across the previous 18 Grands Prix. An impeccable qualifying and race performance from the Finn in Austin sees him handed his second score of 49 in three races (he got it after his Japanese victory too) as he closes to within 0.2 points of Albon's sixth place.

One of the stand-out performers of the second half of the season, this was another praiseworthy race from Perez, who recovered from his pit-lane start to take a single, "important" point and earn his fifth 40-plusser from our judges since the end of the summer break. It's worth noting that, having taken nul points in the seven races from Monaco to Hungary, Perez has now scored 31 in the same period since Belgium – hence him embedding himself deeper and deeper into the Power Rankings top 10.

A DNF looks bad on paper, but this was actually another stellar weekend from Vettel, who ended up just 0.012s off taking his second pole in three races in qualifying, while his Lap 7 suspension failure meant his race was a case of 'what might have been'. Admittedly, Leclerc's pace in a healthy Ferrari in the first stint of the Grand Prix suggests that where Vettel 'might have been' is 'off the podium' – but either way, the German's season certainly looks well and truly, ahem, re-Vettelised, even if his race rating of 40 sees him slip a place in the rankings.