Hamilton warns Ricciardo against alienating Red Bull amid F1 future talks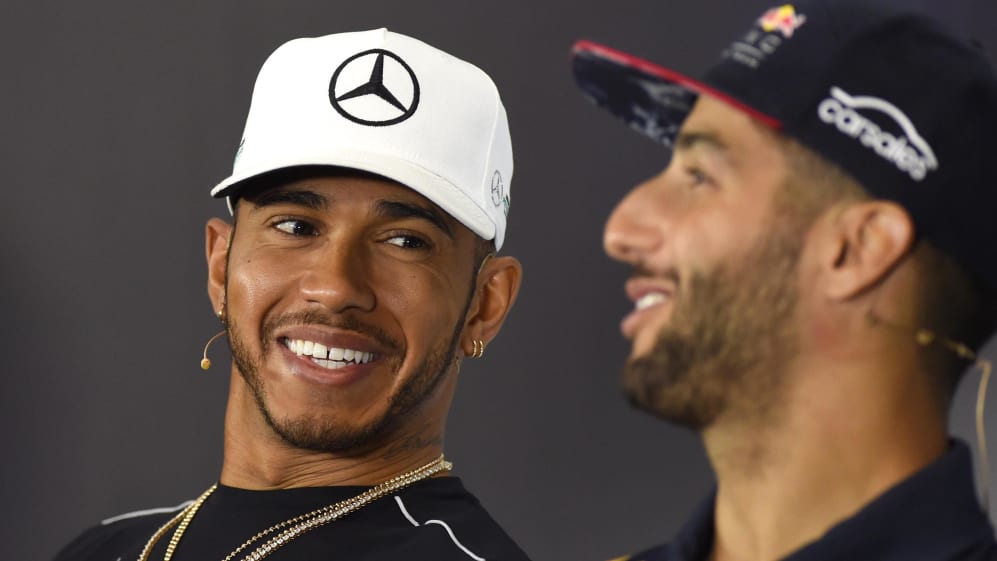 The F1 driver market may have been slow in 2017, but this year promises to be a cracker for those who love transfer gossip.
The big name on the table in 2018 is Daniel Ricciardo, and questions regarding the Australian's F1 future have dominated the build-up to his home race this weekend – even Lewis Hamilton has voiced an opinion on how he should tackle the situation…
Ricciardo's agreement with Red Bull expires at the end of this season. He has had discussions with the team but has said he will take his time before deciding whether to commit to an extension - like team mate Max Verstappen did last year - or move elsewhere.
All teams have at least one vacancy next season, with Mercedes and Ferrari touted as destinations for Ricciardo should he fancy a change of scene. But with their new RB14 car looking strong in pre-season, reigning world champion Hamilton has warned Ricciardo not to alienate Red Bull as it could cause irreparable damage to their relationship.
"I would just say that an important thing to remember is just to look at the history of drivers and things that drivers have said in the past and try not to alienate the team that you are in," said Hamilton.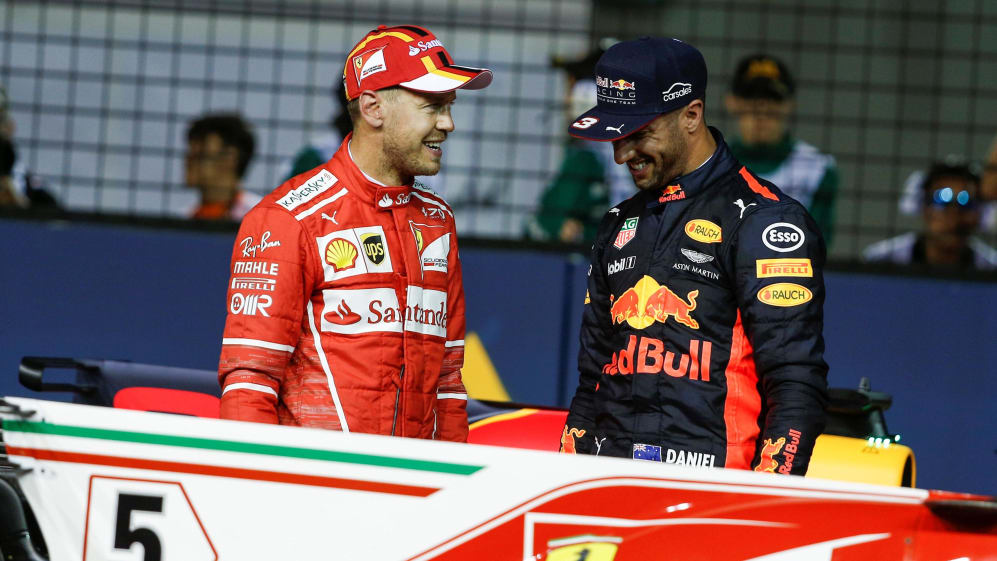 I think we get along so I wouldn't mind if we get together again in the future...
"It's all good and well hoping at some stage to experience something new at another team, but there's a lot of people in our teams and it's really important to keep them encouraged and focused on you as a driver to help you achieve your goal. There are some drivers of recent years who have made bad decisions in upsetting and rocking the boat.
"[Daniel's] in a great place this year and I think Red Bull can have a fighting chance of winning the championship, and opinion of where you want to go, if it's not currently where he is, may shift."
Ricciardo's former team mate Sebastian Vettel added he would not be averse to partnering up with the Australian again at Ferrari. And that's despite the Australian scoring more points than him when they were paired together at Red Bull in 2014 – the only time the Vettel has been beaten by a team mate over the course of a season.
"I'm sure he will find a seat," Vettel said with a smile. "I don't know what he is up to or what he wants, or how much he is asking. But as I said, I'm confident he'll find a seat. We only shared one year together, I knew him before that, then we had one year together, which wasn't great for me but it was great for him.
"Anyway, I think we get along so I wouldn't mind if we get together again in the future but I don't know what his plan is. I think he has a couple of options and I don't think he needs to rush."
For his part Ricciardo, who joined Hamilton and Vettel in the season-opening pre-race press conference in Melbourne, was keen to move the topic off the news agenda for a few months.
"I feel like I've answered already so many questions on contract talks and we haven't even got the first race of this year done," he said. "I'm just going to put all of those talks on hold for a while.
"This is a year which our prep has been good and I really hope Lewis is right that we will have a chance to fight for the title and then that'll ultimately make me very happy, so I will take my time and then see. Ask me in six months' time..."