'Hard but not unfair racing' says Steiner after Haas drivers squabble on track for second race running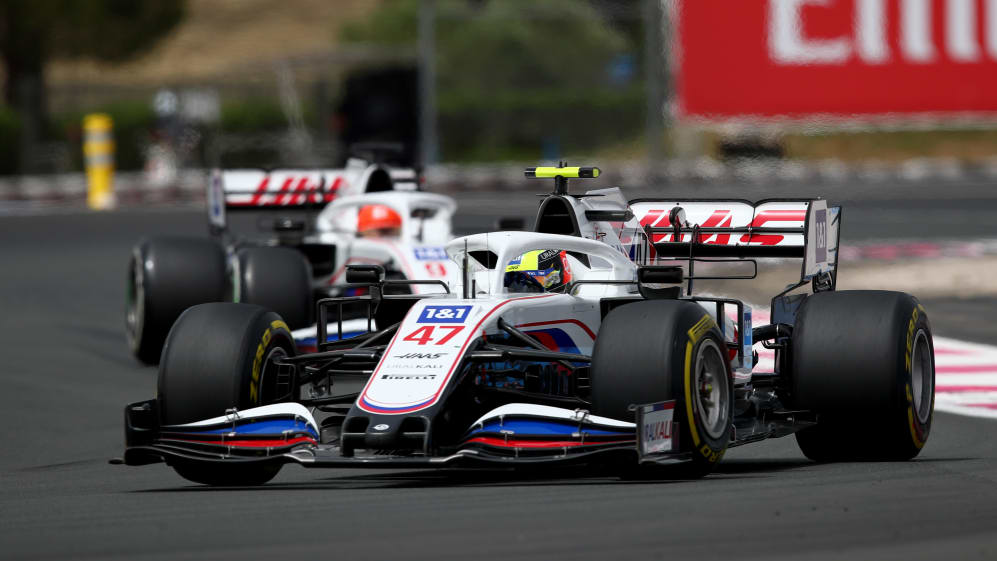 After a close shave at the end of the race in Baku, the Haas drivers nearly made contact early on in France too, but team boss Guenther Steiner says he was happy with the latest battle between the pair.
Nikita Mazepin's late move across on Mick Schumacher when defending on the pit straight in Azerbaijan drew criticism from the German and needed discussing with the team post-race. There was another discussion on Sunday evening at Paul Ricard after Schumacher ended up off track as Mazepin passed him at Turn 4 on the fourth lap, but on this occasion Steiner simply didn't know what had gone on.
"To be honest, when it happened, I didn't see it well," Steiner said. "I need an overhead camera! I spoke with both of them and I think in the circumstances it was racing, but it wasn't unfair by any means. In my opinion it was hard racing. Mick tried to overtake George [Russell] I think and just had to slow down because it didn't happen, and Nikita took his chance and went inside.
"I spoke with both of them because I didn't see the picture completely so I came to the conclusion that it was racing but it wasn't unfair."
READ MORE: Norris calls out Gasly over 'harsh' Turn 11 move after taking strong P5 finish in French Grand Prix
Schumacher was caught out by the move, which forced him to take to the run-off area, costing him time. But although Schumacher was heard to complain over team radio, telling his race engineer "he didn't give me any room there" (as you can see in the video above), the German stopped short of criticising his team mate after the race.
"I was battling with George and kind of missed the corner – I went deep into it – and [Mazepin] got the chance," Schumacher said. "I wasn't expecting him to go for it but he did, unfortunately that meant that I had to go into the escape road again and the tyres were very dirty after that and just took a bit of time to recover.
READ MORE: French GP Facts & Stats - Verstappen's first F1 hat-trick, and a special podium for Perez
"But definitely afterwards the C2 stint was very good and I managed to undercut [Mazepin] in that case.
"Looking overall I think we had a very decent weekend. We did our first Q2 appearance, even though I didn't drive but I got there! Obviously we knew the race was going to be difficult, I was optimistic because I think for ourselves it's important to always be optimistic, I think we just frankly didn't have the pace to fight with Williams or everybody around us. But that just means we have to work harder, I have to work harder, and hopefully sometime soon we'll be closer again."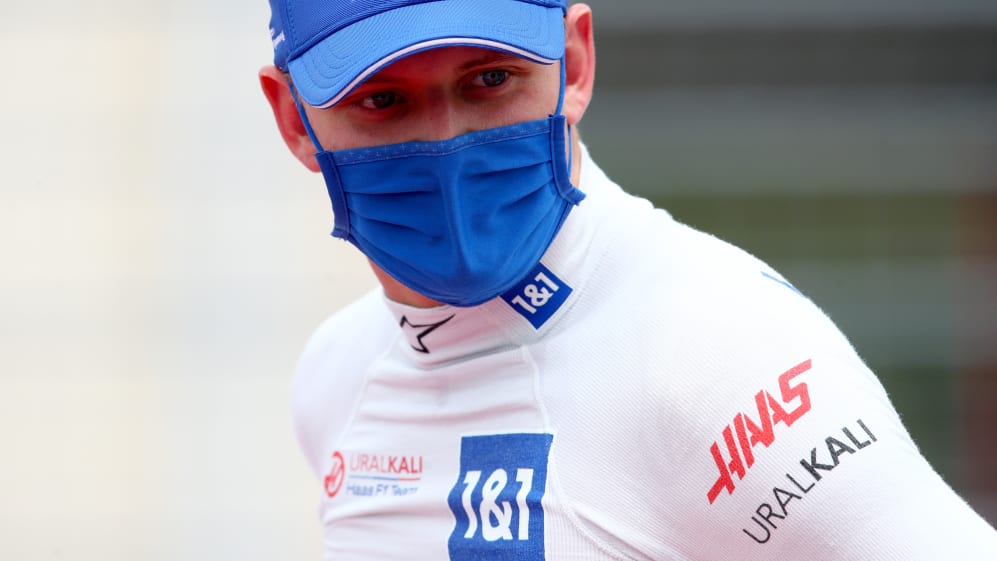 While Schumacher finished ahead of Mazepin in 19th place, the Russian felt it was important to take his chance to make a move given how rare it is for the Haas pair to be racing competitively when on split strategies.
"I took an opportunity when it came," Mazepin said. "I think that's good because the opportunities don't come very often being at the back, unfortunately just a lack of pace at the end.
RACE HIGHLIGHTS: See all the best action from the French GP as Verstappen charges to victory
"I think starting on the alternative strategy to just try something different wasn't the best because I think a lot of teams were caught out by the increased tyre wear than we were expecting, and it's difficult to judge the tyre management being on the other set of tyres.
"But nevertheless I had an opportunity early in the race, I took it, just not enough pace towards the end. Unfortunately these mediums don't last a very long time so they were finished before the race ended."