Hartley 'due some luck' after Silverstone shunt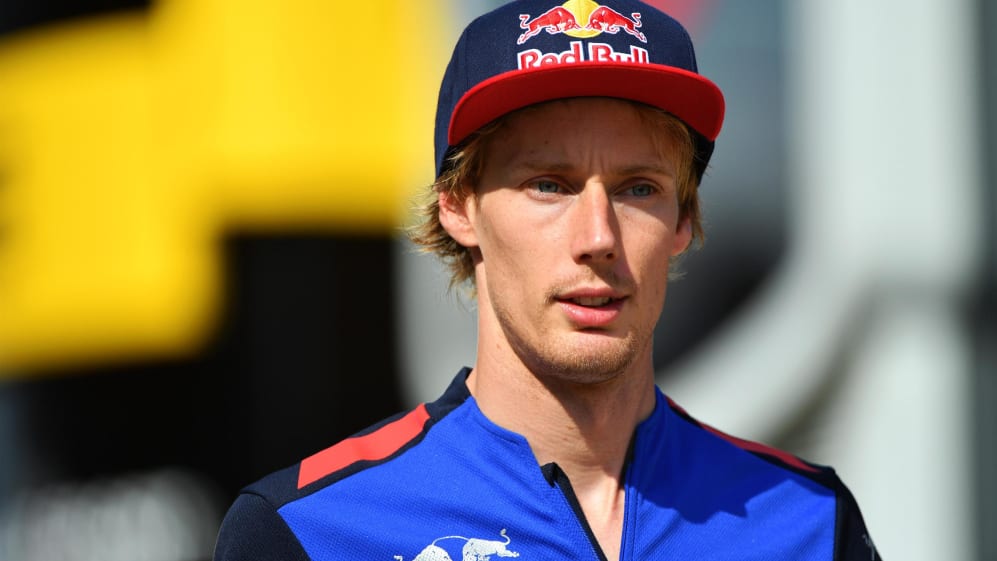 The Formula 1 world held its breath after Toro Rosso's Brendon Hartley suffered a front-left suspension failure during final practice at Silverstone. The New Zealander emerged unscathed – but his good fortune is certainly taking a pounding at the moment...
Hartley has been involved in several big shunts at Grand Prix weekends in 2018. There was his error in Spain that saw him nearly rip the rear off his STR13, while in Canada, he and Williams' Lance Stroll made contact on the first lap, putting both of them out of the race.
After an Austrian Grand Prix that saw him retire with mechanical trouble, the New Zealander was hoping for some smoother sailing at Silverstone. But it wasn't to be, as his car cartwheeled into the barriers under braking for Brooklands, with the resulting damage from the impact too great for Hartley's car to be rebuilt for qualifying.
"I'm fine. The car was definitely not fine," said Hartley, who will start Sunday's race from the pit lane with a fresh chassis.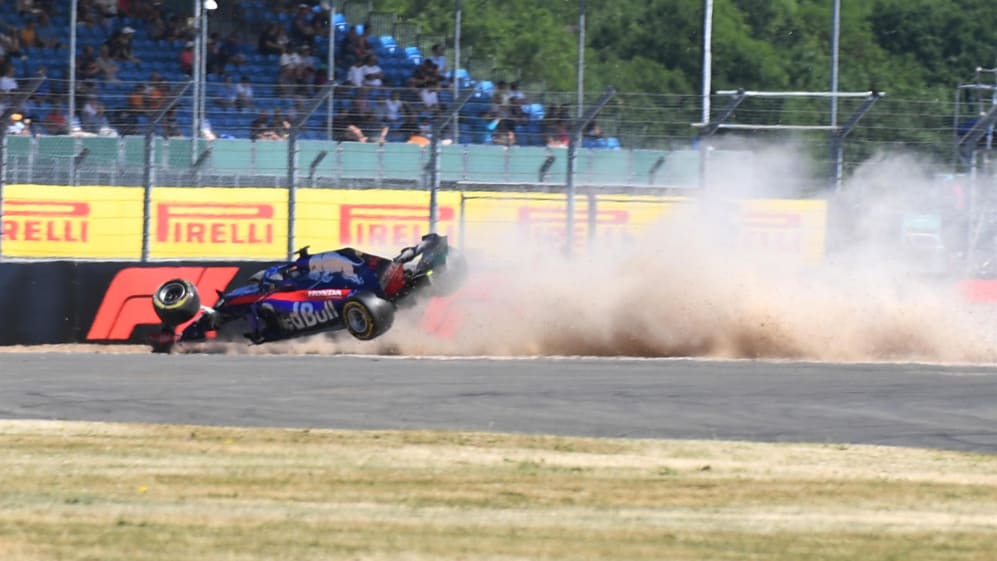 "But yeah, another testament to the safety of modern Formula 1 and racetracks. Obviously I've had a few big hits this year and happy to walk away again.
"Disappointed not to make qualifying. Yesterday was a lot of data-gathering and I didn't really set any representative lap time, but the car was feeling good before the suspension failed. But yeah, disappointed not to get out there."
Asked if he felt that he was due some luck, Hartley replied: "It would be nice.
"After the third crash, I said 'Yeah, come on, that's got to be the last one'. And that's four or five now, I've had a few big hits. Most of the crashes have been out of my control. Even last weekend, [we] probably had a chance of points and I had a failure there. So you're right, I'm due some luck, but we'll see."
Toro Rosso made a precautionary change to the suspension on Pierre Gasly's sister STR13 ahead of qualifying, but Hartley added that he wasn't concerned about the overall reliability of his Toro Rosso after such an incident.
"As a driver, I think you tend not to think about those things, because if you do, you'll lose lap time out there," he said. "I know everyone's not taking it lightly and I have full faith in everyone that they'll get the car ready for tomorrow and hopefully have a good race."