Hartley seals World Endurance Championship crown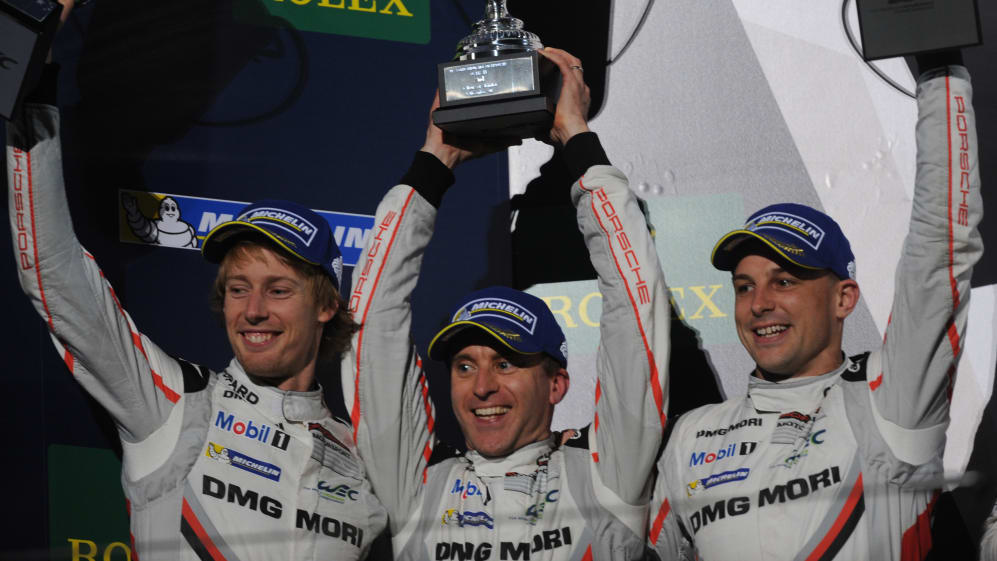 Toro Rosso driver Brendon Hartley (pictured left) spent his weekend off from Grand Prix racing securing his second World Endurance Championship (WEC) crown in three years.
The New Zealander, who drives for Porsche alongside countryman Earl Bamber and German Timo Bernhard, recaptured the crown he first won with Bernhard and Mark Webber in 2015 by finishing third in the six hours of Shanghai in China.
"We definitely have had an incredibly year," said Hartley. "Taking the World Championship title after winning Le Mans – it might take a while until it all sinks in.
"I've had a few busy weeks but sharing this moment with Earl and Timo I will not forget for the rest of my life."
In total, Hartley, who is expected to retain his drive at Toro Rosso next year, has scored four wins in WEC this year, including victory in the famed Le Mans 24 hours. The ninth and final round of the season takes place in Bahrain on November 18 - between the Brazilian and Abu Dhabi Grands Prix - by which point Hartley will be on course to race for seven consecutive weekends.