'He gave it a good run' – Verstappen praises Norris after Sao Paulo GP as he aims to extend winning streak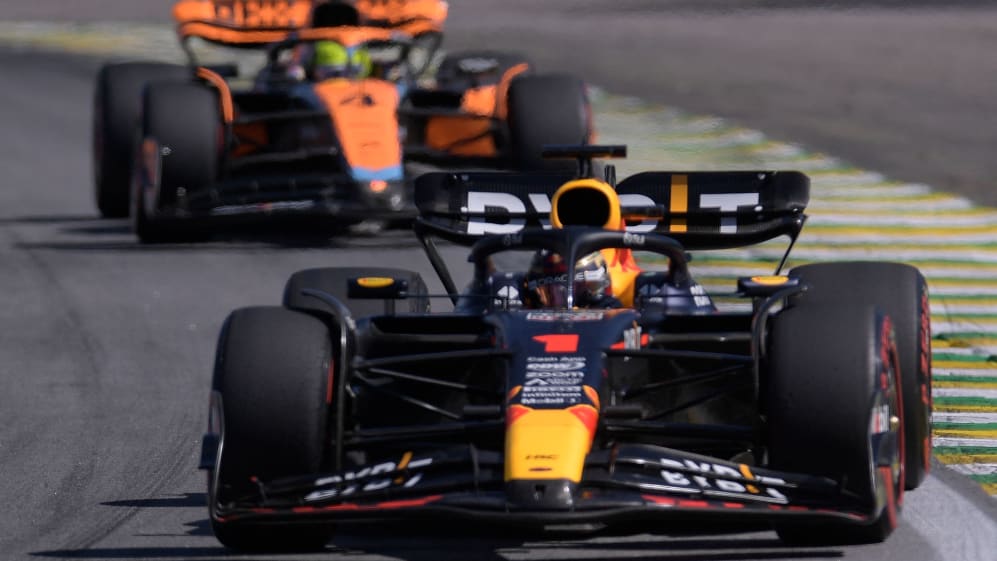 Max Verstappen was full of praise for Lando Norris following their early fight for the lead in the Sao Paulo Grand Prix, though the world champion also warned that he had no intention of letting his winning streak slip in the final races of the season.
Verstappen claimed a dominant victory at Interlagos to mark his 17th race win in 2023, despite facing a challenge from Norris during the opening laps of the event. The McLaren made an impressive leap from P6 to P2 off the line and, when the race was restarted following a red flag period owing to a first-lap crash between Alex Albon and Kevin Magnussen, Norris tried to fight Verstappen for the lead.
READ MORE: Verstappen seals record 17th win of the season from Norris and Alonso in Sao Paulo Grand Prix
However, after a brief duel the Briton seemed to slip back, though remained unchallenged in second place while Verstappen surged ahead to claim P1.
When asked about the battle with Norris after the race, Verstappen explained: "I think for every stint for the first half of it, Lando was doing the same lap times as me, but it was always the last five to 10 laps where it seemed like we had a little bit more pace than McLaren today, and we could extend our gap a little bit all the time, so that was definitely positive for us today.
"But yeah, he gave it a good run – that lap where I had to defend, it was close and he got by me, but I think also Lando realised I have to save my tyres to make sure we make it to the end of the stint in the best possible way."
The result capped off a strong weekend for Norris, who had also finished Saturday's Sprint in second place behind Verstappen. With the two drivers being good friends off the track, Verstappen said he'd been pleased to see the 23-year-old's recent success.
DRIVER OF THE DAY: Norris makes it a hat trick after barnstorming drive in Brazil
On whether he looks forward to more duels with Norris in the future, the Dutchman responded: "Yeah, but I'm not surprised. I know how good Lando is and it's nice to see him there. He deserves that as well, McLaren deserves that. Hopefully we'll have many more battles."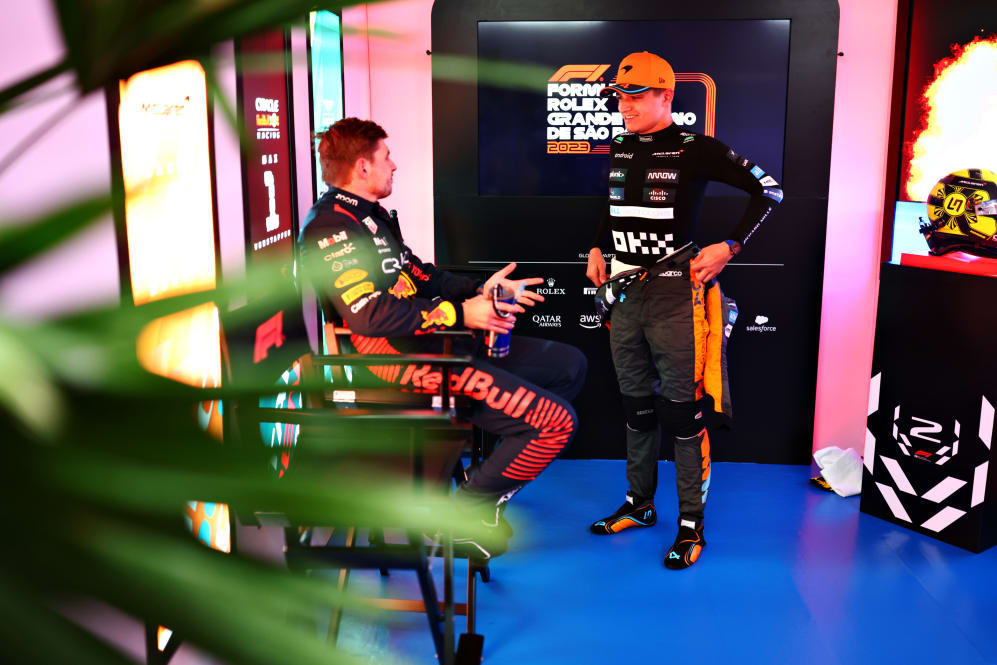 As well as being a historic win number 17 of the season – surpassing his own record – Verstappen's victory at Interlagos was also the 52nd of his career, putting him ahead of Alain Prost in the list of all-time winners in Formula 1.
Reflecting on this recent run of performance, Verstappen said that he is "enjoying the moment" before adding: "Hopefully to the end of the year we can add one or two more."
READ MORE: Verstappen clinches victory from Norris and Perez in thrilling Sao Paulo Sprint
Verstappen has two more chances to further extend his tally of victories in 2023, with the final rounds of the season in Las Vegas and Abu Dhabi approaching.
The inaugural Las Vegas Grand Prix is next up, taking place between November 17-19.