'He has nothing to lose now' – Horner tips Perez to rediscover his form after Monaco and Spain setbacks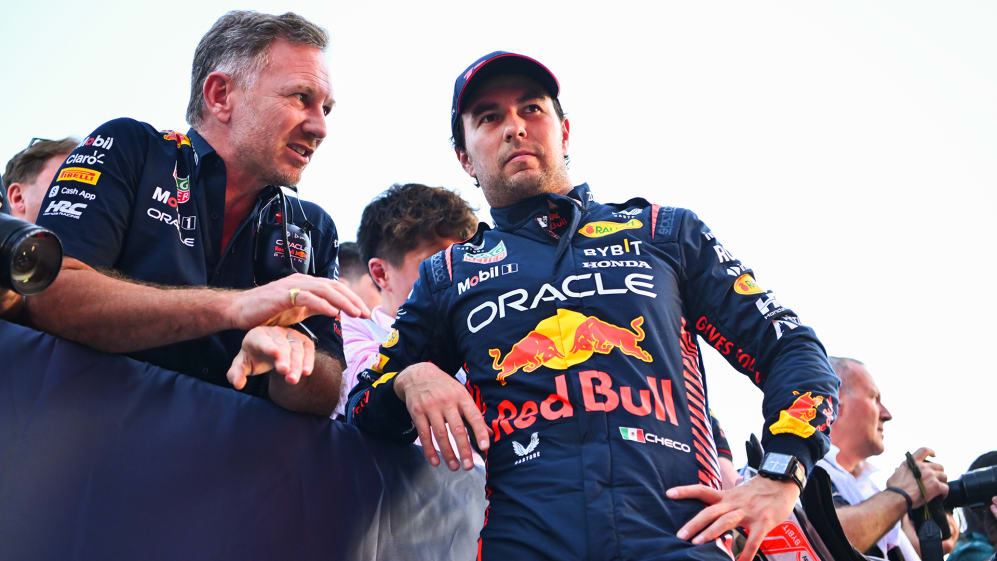 Christian Horner believes Max Verstappen's increased lead in the drivers' standings should "take pressure off" Sergio Perez, whose strong start to the season was dented by successive compromised weekends in Monaco and Spain.
Perez entered the Monte Carlo weekend just 14 points behind Verstappen after a closely-matched opening handful of races, but a crash in qualifying, which was followed up by a point-less race that his Red Bull team mate won, saw the gap stretch out to 39.
READ MORE: 'It is what it is' – Perez rues costly qualifying display in Spain but aims to reset and 'come back strong'
It got worse for Perez at the Circuit de Barcelona-Catalunya last time out, where another messy qualifying session left him 11th on the grid, which he converted into fourth as Verstappen won again and moved 53 points clear in the title race.
Asked in an interview with Sky Sports if Perez has what it takes to recover and bring the title fight to Verstappen, Red Bull team boss Horner said: "I think if you look at the points now, there's a big split between the two of them… I think if anything, that should take pressure off him.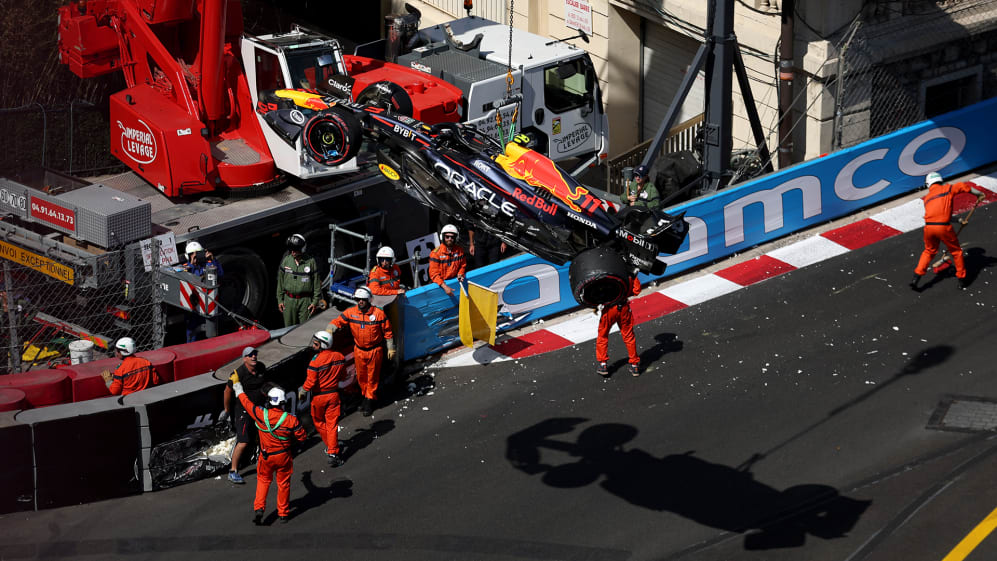 "He has nothing to lose now, and I think he just needs to relax, he can breathe out, and just drive like we know he's capable of, like he did in Azerbaijan and some of the early races this year."
Horner added that, despite narrowly missing out on a podium, Perez's race-day recovery in Spain should give the Mexican confidence as the F1 paddock moves on to Canada for the next round of the season.
READ MORE: Horner admits Mercedes have taken a 'big step' and expects them to start putting Red Bull under pressure
"Being Max Verstappen's team mate… Take nothing away, there's not a driver out there today, I believe, that would have beaten Max in that car today," Horner continued. "He's up against a driver that is at the top of his form, and that's very tough.
"Checo, mentally, it's a really tough thing to deal with. But as I say, I think now, there is that separation in the points, that may actually take the pressure off him a little, and the expectation he's putting on himself, he needs to let go of that now and just be free to drive."