'It is what it is' – Perez rues costly qualifying display in Spain but aims to reset and 'come back strong'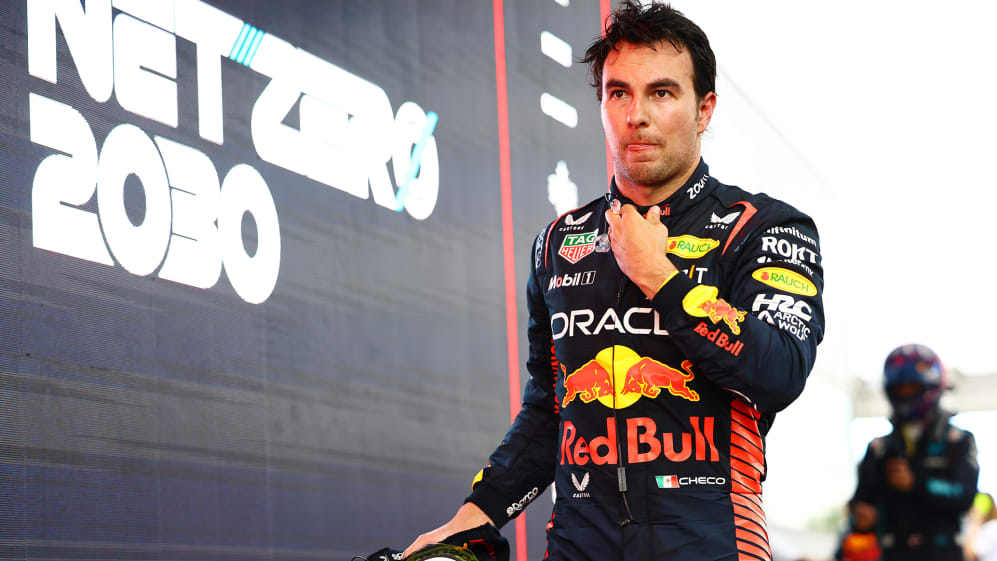 Sergio Perez admitted that his poor qualifying result was to blame after coming home fourth in the Spanish Grand Prix and losing more ground to Red Bull team mate Max Verstappen in the drivers' championship.
With a Q1 exit in Monaco leading to a point-less race, a Q2 elimination in Spain put Perez back in 11th on the grid and, while he managed to overhaul a handful of cars, the podium proved to be a step too far.
READ MORE: Verstappen cruises to Spanish GP win ahead of Hamilton and Russell as he extends championship lead
Perez ultimately came home behind Verstappen, who now leads the title race by 53 points, plus the Mercedes pair of Lewis Hamilton and George Russell – having narrowly failed to overhaul the latter in the final stint.
Reflecting on his race, and the challenge of working his way up the order, Perez said: "It was quite hard to pass actually. Once I was behind Fernando [Alonso], I really had to do his pace, so that meant it was a little bit trickier.
"It is what it is. I think if we wanted to finish higher, we needed a much better qualifying, so I'm looking forward to Montreal now."
Asked if he's glad to have a rest between now and the next race in a fortnight's time, Perez added: "I'm not tired! But yeah, I think especially after this one we've got to analyse, make sure that we understand what happened and make sure that we come [back] strong."
Red Bull team boss Christian Horner agreed with Perez's qualifying assessment but praised the Mexican for the recovery drive he delivered and the points he added to the squad's tally.
READ MORE: 'We have to keep on working' – Verstappen vows not to ease off after fifth win of 2023 as he gets set for Mercedes challenge
"He was hunting that podium down at the end of the race there," said Horner. "He lost out a little bit of ground on the first lap, but then his recovery through the race was very, very strong.
"He just qualified out of position and I think had he qualified in position, he would have been there today. I think he can take positives out of his recovery today."
While Verstappen's lead over Perez is more than 50 points, Red Bull enjoy an advantage of 135 points in the constructors' standings, with Mercedes leapfrogging Aston Martin for P2 thanks to their double podium.