'He wants to be in front of me at any cost' says furious Schumacher after Lap 1 clash with Mazepin
It's been a fractious Dutch Grand Prix weekend down at Haas, with both Nikita Mazepin and Mick Schumacher at odds over a tussle between the pair of them in qualifying – while Schumacher was then left furious after a further incident between the pair of them at the end of Lap 1 of the race at Zandvoort.
Qualifying had seen Mazepin and Schumacher squabbling over track position in Q1, leading to the pair blocking the Aston Martin of Sebastian Vettel.
And the Haas duo were at it again at the end of the first lap of the Dutch Grand Prix, with Mazepin – who'd passed Schumacher on Lap 1 into Turn 8 – appearing to chop aggressively in front of his team mate as Schumacher attempted to re-pass the Russian down the main straight – much to Schumacher's displeasure.
READ MORE: Verstappen sends home fans wild with victory over Hamilton amid party atmosphere at the Dutch GP
"I think obviously again there was a little coming together with my team mate for some reason which I don't understand," said Schumacher. "But you know, I think obviously it seems that is the way it is.
"It just seems he's got this thing in his head where he wants to, at any cost, be in front of me, and that's okay, I have nothing against it," added Schumacher. "But I think if we go to the point where we defend very aggressively against a team mate where you don't have anything to gain, then I think maybe that's not the right approach.
"It doesn't justify the fact that he pushes me in the wall, and basically pushes me to go into the pit lane. Yeah, again I think that's not the right way, again we'll probably just have to have a talk with the team about this."
Mazepin was later forced to retire from the race with a hydraulic issue, as Schumacher finished in P17 – with Mazepin admitting after the race that he was more concerned with missing out on seat time currently than anything else.
"I'm upset as well," said Mazepin. "My job's to drive and I feel like I'm not driving enough the last few race weekends. Luckily I don't feel at fault for it which is one thing to keep in your mind but I was having a good race, I had a very good opening lap.
READ MORE: 'It's an amazing day' says Verstappen after retaking title lead with emotional home win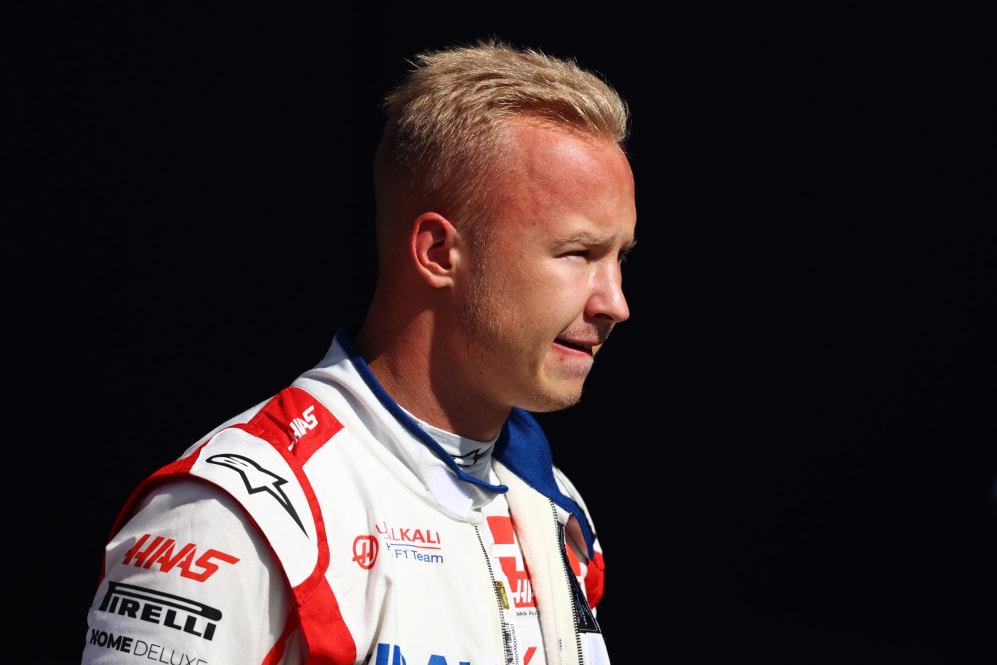 "I was trying to manage what we had possible with our car today but unfortunately the hydraulic issue meant we had to turn down the engine power which let Robert Kubica leave us and then for safety respect, [we] just [stopped]."
READ MORE: 'We were flying' – Gasly says AlphaTauri were forced to slow him down en route to 'amazing' P4
Meanwhile, Haas Team Principal Guenther Steiner – who's already had to manage several uncomfortable moments between Schumacher and Mazepin this year – said the team would work to avoid repeats of flare-ups between the two in the future, saying: "Obviously, we had the contact between the two of them at the beginning of the race. We all sat down afterwards, and my aim now is to work on it and we'll sort these problems out for the future."