Podcast
'He was like a ghost' – Remembering Niki Lauda's comeback from fiery Nurburgring crash, 45 years on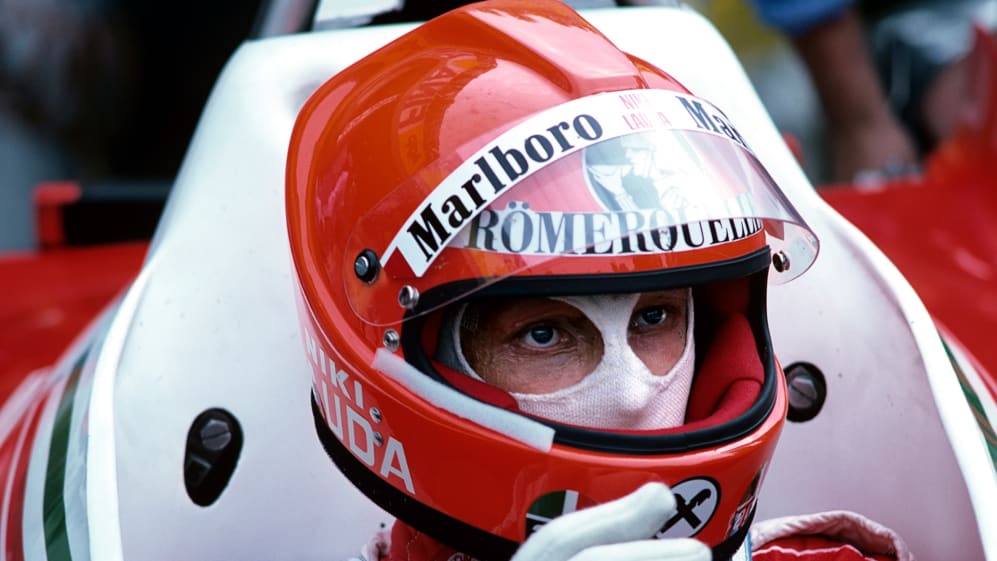 Forty-five years ago, Niki Lauda survived a horrific, fiery crash at the Nurburgring yet recovered to fight for the 1976 World Championship. In the latest Beyond The Grid podcast, former Ferrari Team Manager Daniele Audetto gives a first-hand account of the crash, Lauda's recovery, and his heroic return at Monza…
Immediately after the accident on August 1, 1976, Audetto was ordered to find a replacement for Lauda, and the team signed up Carlos Reutemann to partner Clay Regazzoni. But come early September and Lauda was out of hospital, insisting on testing for Ferrari at Fiorano to ready for a return at Monza, in front of a sceptical Enzo Ferrari.
READ MORE: How Niki Lauda's final title-winning car, the 1984 McLaren MP4/2, changed F1
"When he arrived, that is a vision that I can never forget in my life: Niki arrived in Fiorano with his plane that he apparently [flew] himself to come to Bologna. He was so pale, plenty of scars, he lost hair, he could not close his eyes – he was like a ghost," recalls Audetto.
"He was very cool, very cold, very determined. He went into the Fiorano office to get the overalls; he came out with the overalls that were very large because he lost 10 kilos."
Audetto continues to explain that Lauda's first laps at Fiorano were slow but, the Austrian – who had lost so much weight after his accident – put in 60 laps after stopping for tighter seatbelts and nearly broke the Fiorano lap record. Enzo Ferrari was shown the times and he was convinced his driver was ready to race.
READ MORE: F1's Best Drives #7 – Lauda's barely believable Monza comeback
"But if you see Niki, you cannot believe it. If you see his face, his skin… but Ferrari said, we prepare a third car: Reutemann, Regazzoni, Niki Lauda," adds Audetto.
At Monza, Lauda would finish fourth in an incredible return to Formula 1, just 42 days after his Nurburgring crash.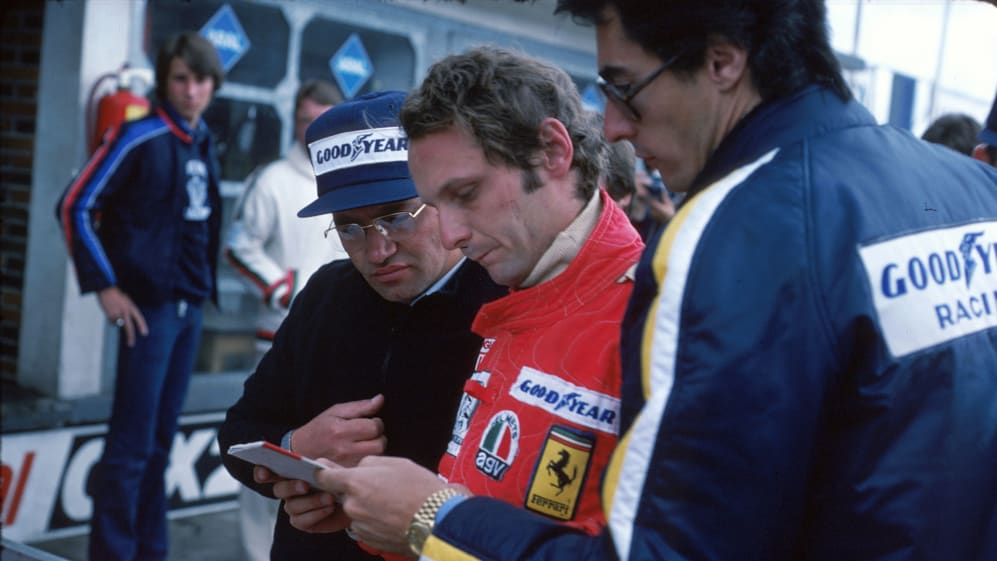 "It was something that you have to live this moment to understand how good, how determined, how strong, was Niki Lauda," says Audetto. "He was not only a champion – of course he won three world championships – but he was an incredible man. He was controlling inside him not only the emotion but the strength because you can imagine – 40 days before… I saw him in the helicopter, and I was thinking 'I'll never see you alive'.
"He was racing in Monza and finishing fourth? That's unbelievable. I cannot forget in all my life and another life, all these moments."
READ MORE: Niki Lauda's F1 Hall of Fame entry
There's so much more in this episode, including the full story of Lauda's crash, his heroics at Ferrari, his title showdown with James Hunt at Fuji – and Audetto's career post-Ferrari, which almost saw Ayrton Senna race with a Lamborghini-powered McLaren!
Listen to the full podcast in the player above, on Spotify, or Apple Podcasts.