'He's a true professional' – Piastri thanks Ricciardo for reaching out after McLaren driver market drama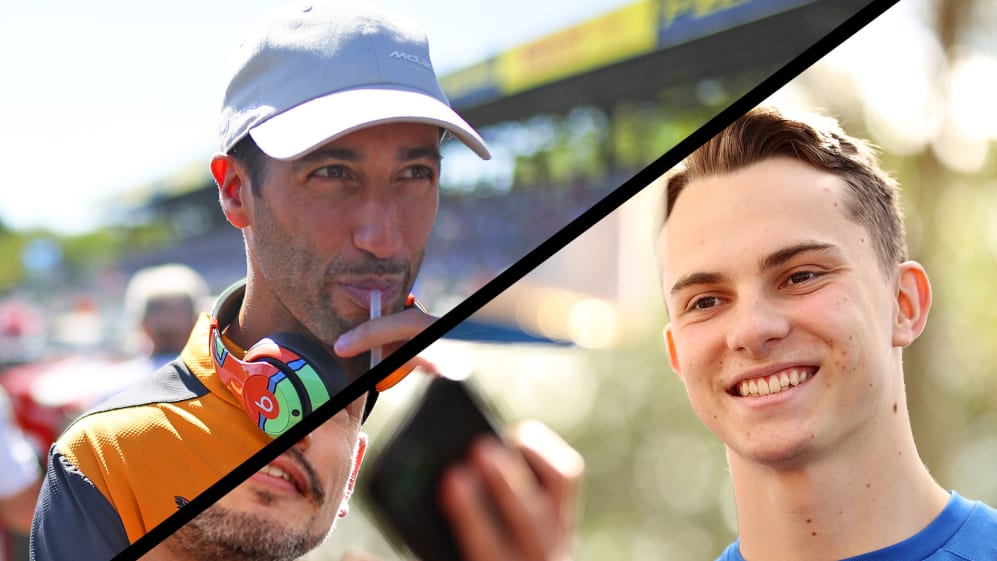 Oscar Piastri has praised Daniel Ricciardo for the way he handled the news that he will be replaced by the younger Australian driver at McLaren next season.
Following a dispute between McLaren and Alpine over which team had the right to Piastri's services for 2023, the Contract Recognition Board recently ruled in favour of the Woking operation.
Piastri's move to join Lando Norris comes at the expense of eight-time Grand Prix winner Ricciardo, who parts ways with McLaren a year earlier than planned after a challenging couple of seasons onboard.
EXCLUSIVE: Piastri on joining McLaren, leaving Alpine and making his F1 debut
With the dust settling, Piastri has revealed that Ricciardo reached out in the aftermath to discuss the situation and make clear there were no hard feelings.
Asked during an appearance on the In the Fast Lane podcast if it was important to speak with Ricciardo, Piastri said: "Yeah, I think so. That was a really great thing for Daniel to get in touch.
"I was planning on getting in touch myself, but I think with the timing of things, he was obviously at a race and, quite frankly, I didn't actually know if he wanted to hear from me. I was trying to think of what to say, but he beat me to it."
Piastri added that making sure there were no issues "helped quite a lot" as he now focuses on debuting in F1 and following in the footsteps of Ricciardo as the latest Australian to reach the top echelon.
"A true professional, Daniel is. My respect for him was already extremely high and it's only gotten higher in the way he's responded," continued Piastri, who won the Formula 3 and Formula 2 titles en route to F1.
READ MORE: Horner reveals regret at passing up chance to sign 'phenomenal' Piastri
"With him getting in touch like that, it was great for me personally. Knowing that there's no hard feelings, that really helped me quite a lot – it was a nice moment.
"I think if I can get close to emulating [the] success he's had on track, and also the character he is off the track, then I think I'll be doing a reasonable job."