Feature
EXCLUSIVE: Piastri on joining McLaren, leaving Alpine and making his F1 debut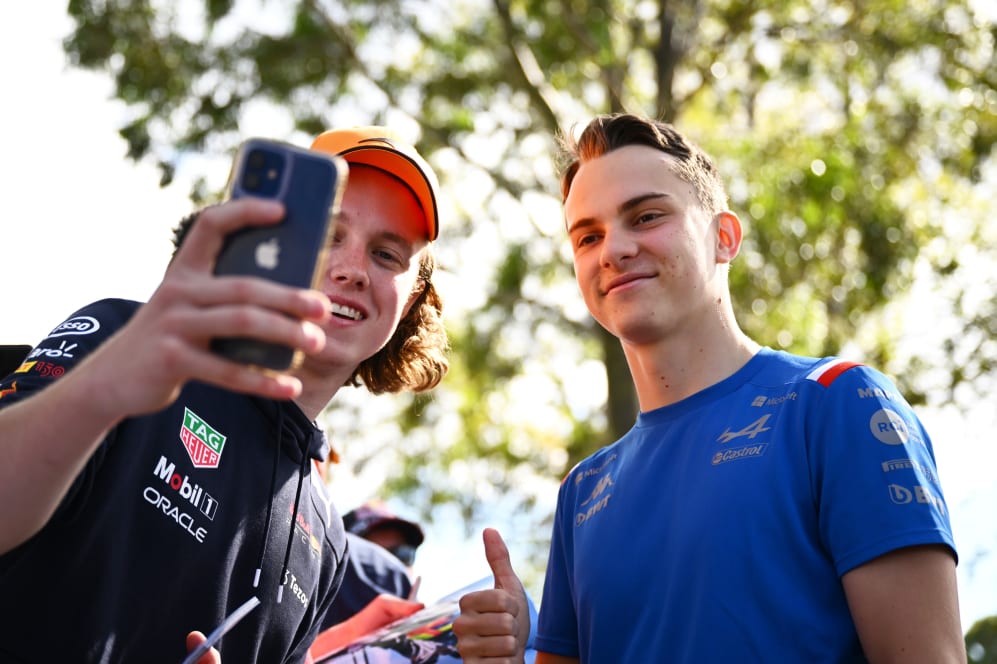 Oscar Piastri is considered by many in the paddock as a star of the future. On the outside, he comes across as relaxed and charming. Inside is a confident, talented and determined driver laser focused on honing himself into a world class Formula 1 driver.
It was surprising to some, then, that when Alpine announced the Australian would make his F1 debut with them next year, replacing Fernando Alonso, Piastri responded by saying he would not drive for the French team next year.
Why would he turn down the opportunity to fulfil a lifelong dream? As is usually the case in Formula 1, there was more to it.
READ MORE: Piastri to race for McLaren in 2023 following CRB decision
It soon emerged that the reigning F2 champion had already agreed to join McLaren, because at the time, he felt there was no seat available at Alpine for the foreseeable future.
With both teams laying claim to him, the Contract Recognition Board was required – it is believed at the request of Alpine – and on Friday, they revealed it was McLaren who had the valid contract with Piastri, and it was subsequently announced he would drive for them.
"I'm glad that I finally got announced as a McLaren driver for next year and we are now looking forward to the future ahead," Piastri told me in his first interview since the news.
"I'm still reserve with Alpine and I'm happy to carry out those duties still, but it's a discussion that we need to have between myself and the team. We'll see how that looks and then obviously super excited to be joining the grid with McLaren next season."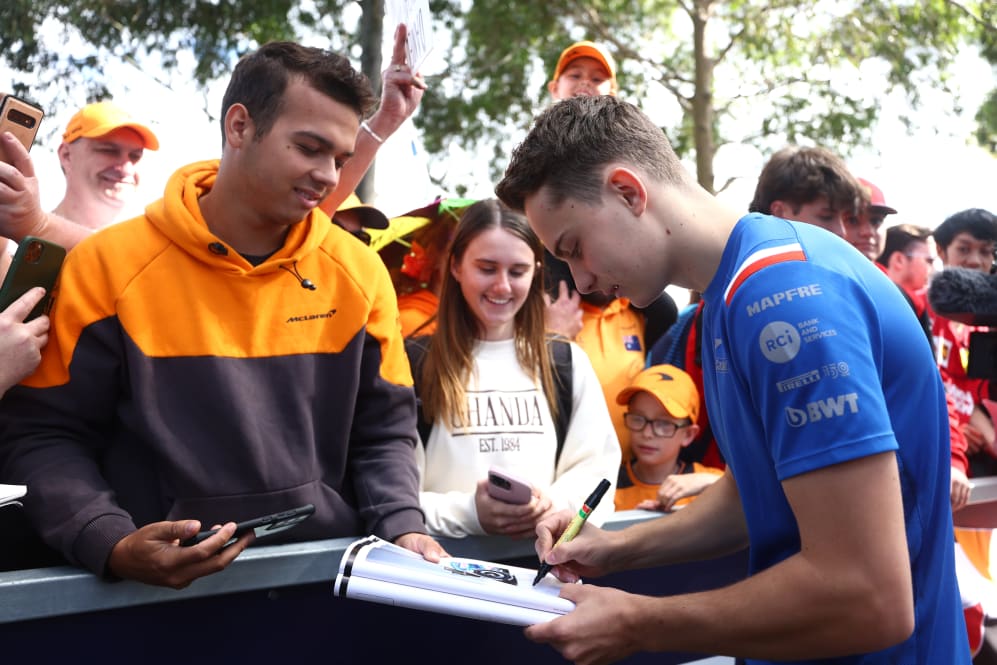 Piastri on... great memories of Alpine but excitement for McLaren future
Piastri joined the Alpine Academy in 2020 after winning the Formula Renault Eurocup title the previous year. That season, he won the F3 title at the first attempt and followed in the footsteps of George Russell and Charles Leclerc by winning the F2 title the next year. It was an incredible rise.
Over the last couple of years, Piastri has completed a strong testing programme in old F1 machinery, while also embedding himself in the team as reserve driver to prepare himself for when the opportunity arose to make the final step into a race seat.
It's clear that Piastri is grateful to Alpine for the opportunity and support he's received in developing him.
READ MORE: McLaren boss Seidl reveals key factors behind Piastri signing – and says CRB ruling 'not really any surprise'
However, it is believed that while Alpine contributed to his pathway through F2 and F3, plus the running in F1 machinery, a big chunk of the financial support he has needed for successful campaigns in F3 and F2 came from family and sponsors.
"I've really enjoyed my time with Alpine," he said. "I joined the Academy off the back of winning the Formula Renault championship in 2019 as part of the prize for winning the championship, and enjoyed two incredibly successful years as part of the Academy with two further championships so I have nothing but respect for all the team at Enstone.
"It was a good testing programme that we came up with with Alpine this year, in place of not having a seat for this year. It's put me in good stead and I'm very thankful for Alpine for the testing we have done this year, but McLaren is a different team, a different car and the 2022 cars in general are quite different beasts so we'll see how much of that carries over.
"I will look back on my time at Enstone with great memories but I'm now focusing on my future and starting my F1 career."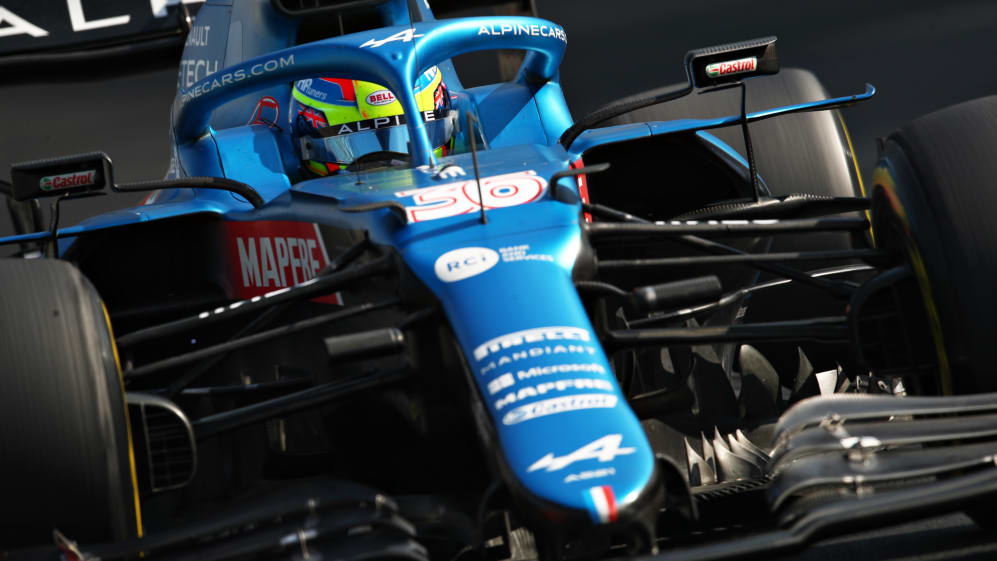 Piastri on… why he left Alpine
Alpine had offered Fernando Alonso a new deal, believed to be an additional year with an option for a second. Had the double world champion taken the offer, it would have meant Piastri would not drive an Alpine in 2023 or maybe not even in 2024. That would be three years without a seat in F1.
So Piastri started to look elsewhere. In his and his management's view, they didn't have a contract to race for Alpine in 2023 and thus they needed to look elsewhere to secure a seat on the grid for that season.
ANALYSIS: Unpacking the Piastri-Alpine-McLaren situation after the CRB's ruling
"The CRB ruling has confirmed I didn't have a contract for the 2023 season [with Alpine]," he said. "I was free to choose my destiny – and I felt McLaren was a great opportunity. They were very straightforward and very keen and enthusiastic to have me. To be completely honest, there was a lack of clarity around my future at the team at Alpine.
"They publicly stated they wished to continue with Fernando for at least one or two more years. I respect that. But after spending the year out, my hopes were firmly set on an Alpine seat and the lack of clarity and, similarly to Fernando, a bit of a strange feeling in negotiations, it didn't feel like it was the right decision for me [to stay around].
"The lack of clarity around my future, and ultimately a breakdown in trust, I felt the very attractive offer of McLaren and the positive dealings with them thus far were all reasons why I felt McLaren was where I was best off for the future."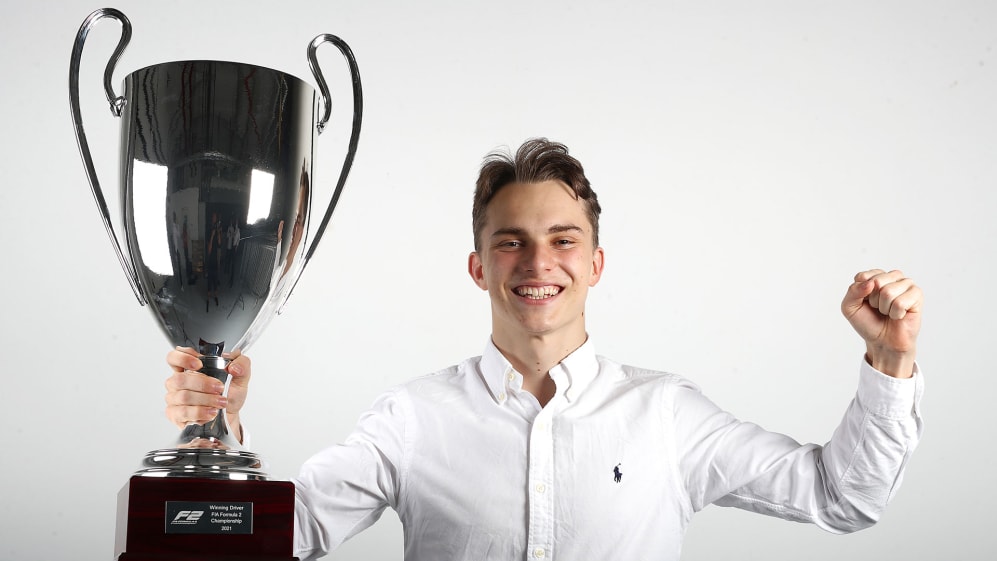 Piastri on… the simulator story and that tweet
Alpine were surprised when Alonso told them he was leaving for Aston Martin in 2023, but moved swiftly to announce Piastri would drive for them. However, the press release intriguingly didn't feature a quote from Piastri...
It has since emerged that prior to that announcement, Piastri and his management team had told Alpine on two previous occasions that he would not be driving for them next year, which is why Piastri was so disappointed with the way it was handled.
"My decision was made well in advance [of Alonso's departure], which made Alpine's announcement probably even more confusing and upsetting because we had told the team that I wasn't going to continue," he said. "It was quite upsetting as the announcement was false and it also denied me the opportunity to properly say goodbye to everyone at Enstone.
WATCH: Wins, overtakes, and two titles in a row – The best moments from Oscar Piastri's career so far
"I had been with team for a bit over two and a half years now, and for the rest of the team to find out I was leaving in that manner was very upsetting. I still haven't had the opportunity to say goodbye and it's something I want to do to show my gratitude to all the men and women at Enstone."
Alpine boss Otmar Szafnauer has previously said he went to speak to Piastri while he was in the simulator to tell him the announcement was being made. He said Piastri "smiled and was thankful".
Oops! Error retrieving Twitter post
When asked to recall his memory of the meeting, Piastri said: "That was a bizarre and frankly upsetting episode. It was done publicly in front of some members of the team who were oblivious to the situation and I didn't want to cause a scene in front of them. Once we were in private, I told Otmar what our position was and what he had been told multiple times before that. It was very surprising to me to make that announcement."
Soon after the release went out, Piastri responded on Twitter. "I understand that, without my agreement, Alpine F1 have put out a press release late this afternoon that I am driving for them next year. This is wrong and I have not signed a contract with Alpine for 2023. I will not be driving for Alpine next year."
It was an unequivocal statement of his position.
Piastri explained he felt he had to respond because the release "was false".
He added: "It was the biggest moment of my career and probably my life up to now. To have that falsely announced was something my management and I felt we had to correct and there was also potential legal implications if we didn't deny the announcement. It was not intended to be pointed or in any way anything more than factual. The last line was quite a strong one, but with the CRB ruling, it shows it was purely a fact."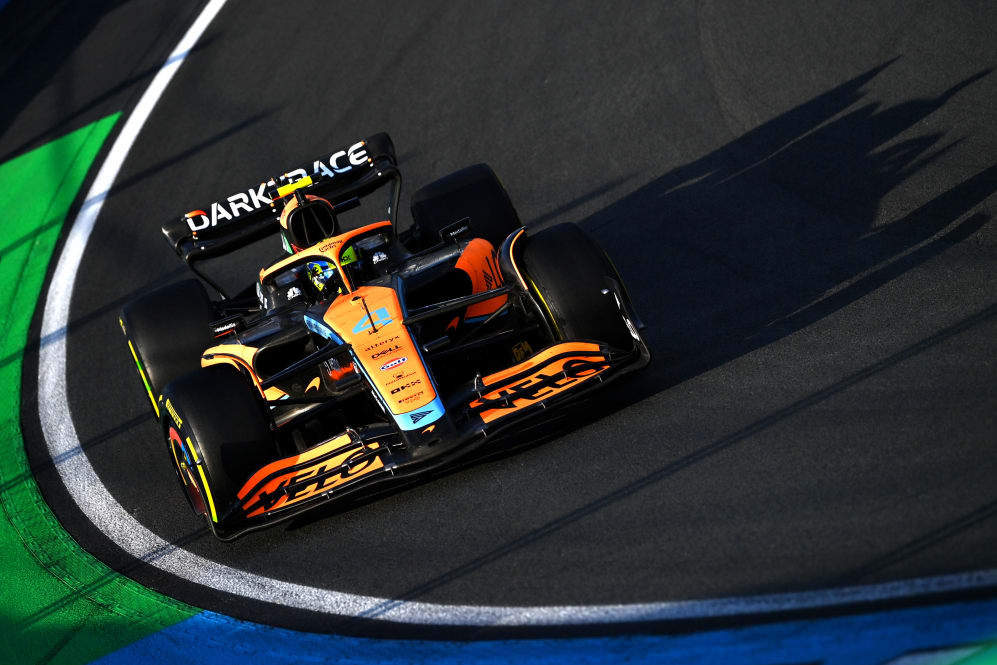 Piastri on… the attractiveness of the McLaren project
On Friday, ahead of second practice for the Dutch Grand Prix, the CRB revealed their decision, which subsequently allowed McLaren to announce Piastri would join the team on a multi-year deal, starting in 2023.
Racing alongside Lando Norris, competing in his fourth season with the team, McLaren will have one of the youngest but most exciting line-ups on the Formula 1 grid.
It's been a more challenging season this time around, the Woking-based outfit sitting fifth in the constructors' championship and facing an uphill battle to beat Alpine to retain fourth in the standings for a second successive year.
But with the team investing heavily in their infrastructure – including a new wind tunnel that is set to be completed by the end of the season – McLaren are continuing to lay the building blocks for a sustained period of success.
READ MORE: Alonso says 'strange feeling' of protracted Alpine negotiations contributed to shock Aston switch
"Their enthusiasm to have me was very attractive," said Piastri. "Zak [Brown] and Andreas [Seidl] were very straightforward and to the point.
"McLaren have a competitive car. Obviously it's a tight battle between Alpine and McLaren right now, but they are a competitive team with a hell of a lot of winning history, and I think the environment is a great fit for me.
"The team has great plans and the future is exciting. I'm also looking forward to working and driving alongside Lando. I know it's going to be a challenge, but I feel McLaren is the right place for me to start life in F1. I'm super excited to get started."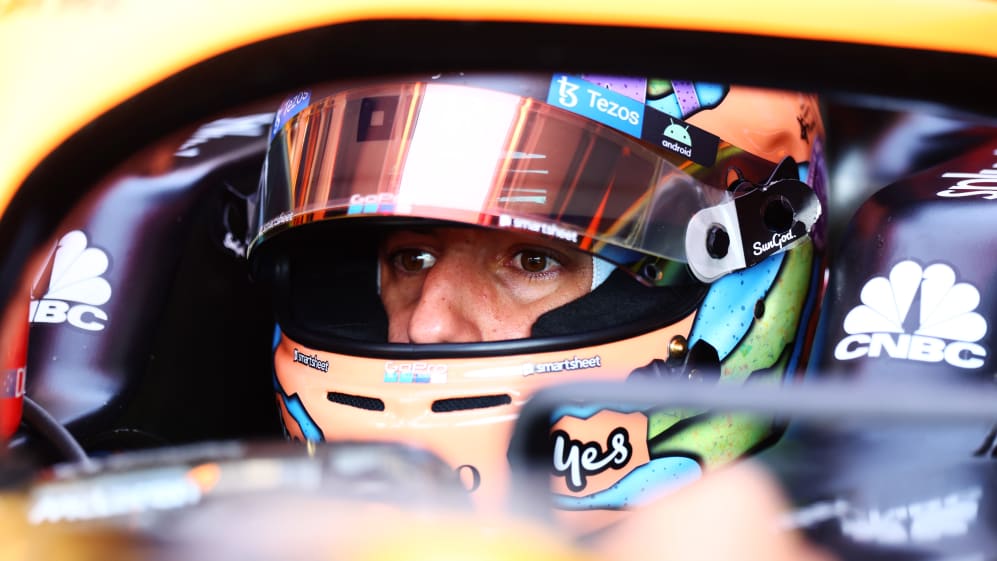 Piastri on… replacing his countryman Ricciardo
In joining McLaren, Piastri replaces another Australian in Ricciardo, who has become a popular figure in Formula 1 over the last decade. There was disappointment among fans when he parted ways with McLaren, with a year to go on his contract, with some directing their frustration at Piastri. To be fair to the 21-year-old, it wasn't his fault. He's just taking a seat that was available.
"As a fellow Australian, it's unfortunate that of all people on the grid, it's Daniel who I will be replacing," said Piastri. "Daniel is someone who I have watched as a fan for over 10 years, since I started racing effectively. I have immense respect for Daniel. His achievements in the sport – his race wins and podiums – but also his personality he brings to the sport, I think he's a fantastic personality for the sport.
READ MORE: F1 'the only racing I'm interested in at this stage of my career' says Ricciardo, as he fails to rule out 2023 sabbatical
"I wish him all the best for whatever his future holds. That being said, I don't get to choose which driver I replace. I can't not take an opportunity because the previous driver in that seat was Daniel. McLaren were extremely keen to have me onboard and it was an opportunity that was too good to refuse."
He added: "I hope now more of the facts have come out, it makes things a bit clearer to the fans."
With the news out, McLaren's focus switches to the final eight races of the campaign while in tandem, putting preparations in place to onboard Piastri. As it stands, the Australian is contracted to Alpine until the end of the campaign and can't join the team until the start of the new calendar year.
Piastri, meanwhile, can continue to do what he was already doing – throwing everything at preparing himself in the best possible way to make his Formula 1 debut next year. If he keeps going at this rate, he will certainly be one to watch on track.