'He's been on another level' – Rivals quick to praise Verstappen as he makes it three F1 titles in a row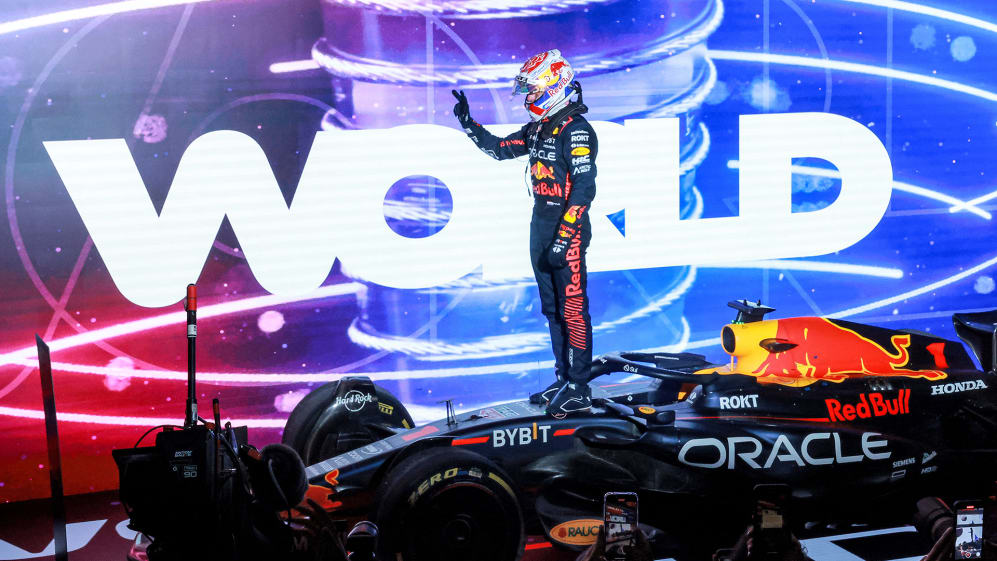 Max Verstappen made more F1 history at the Lusail International Circuit on Saturday as his second-place finish in the Sprint race proved enough to confirm him as the sport's world champion for the third successive season.
With the dust settling on his latest achievement, we gathered the thoughts of several rival drivers who were quick to take their hats off to the Dutchman and Red Bull for the devastating pace they have displayed since the start of the campaign.
READ MORE: Verstappen secures third F1 world title as Piastri takes Sprint victory in Qatar
Esteban Ocon, Alpine: "Congratulations to Max for the incredible season. What he's done and what he's achieved over the year has been incredible. I'm proud to share the track with someone that is that good, and that is super impressive, the more and more you go through the year."
Carlos Sainz, Ferrari: "I just congratulate him [for what he's achieved] as it's very well deserved. I think they did an amazing season and they deserve the championship."
George Russell, Mercedes: "Huge congratulations to him and Red Bull. From the outset Red Bull were far superior to everybody and then Max has obviously just been on another level recently. I can only congratulate him.
READ MORE: Verstappen calls winning third title 'a fantastic feeling' as he joins elite club after Qatar Sprint
"We've got to look ourselves in the mirror and raise our game to give them some trouble for next year. We want to be there in the fight and be putting them under a bit of pressure."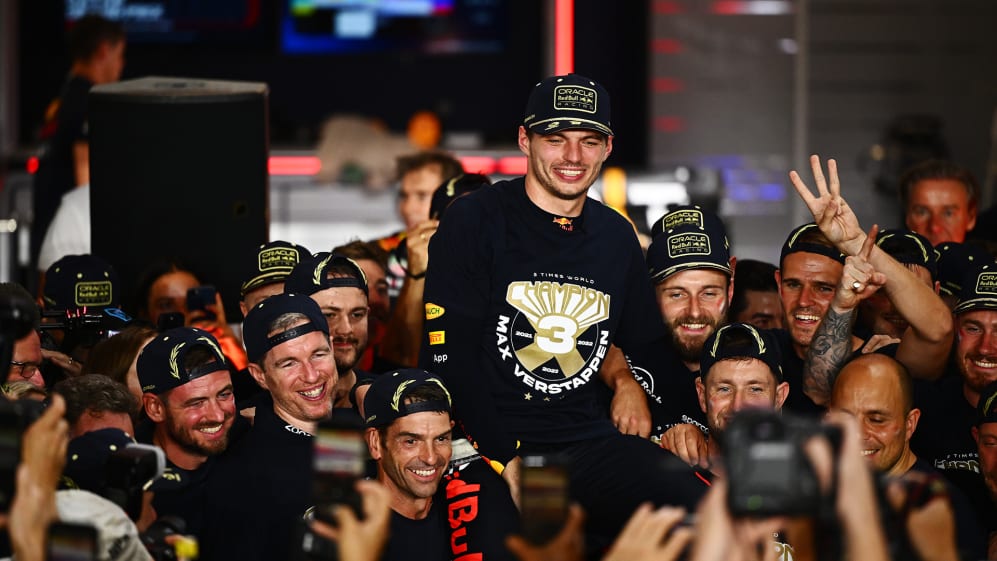 Lando Norris, McLaren: "I've said congrats to him. He deserves it. He's done a better job than everyone all year, and has done for the last three years, so congrats to him."
Sergio Perez, Red Bull: "I think we would all like to be in Max's position today, but there can only be one winner. He's driven a lot better than anyone else this season and he deserves all the success. I'm happy for him, he worked really hard for it, together with all the team, and well done to him."
TREMAYNE: Verstappen can hold his head high in the company of his fellow three-time champion greats
With six rounds to go including Sunday's Qatar Grand Prix, Verstappen has won 13 of the 16 races held so far this season, while finishing on the podium in all bar one.