'He's sometimes too nice' – Williams tech chief urges Albon to 'push team harder'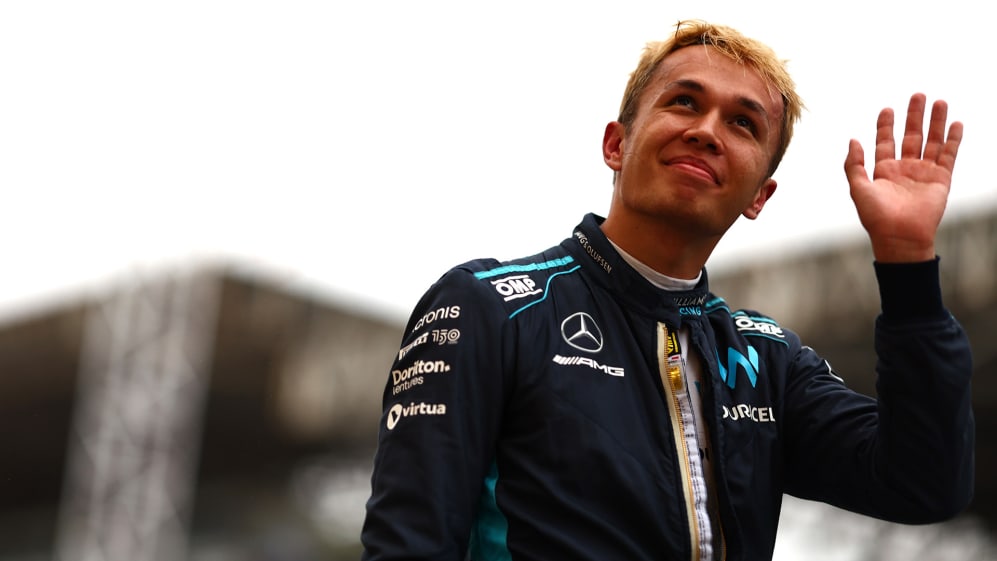 Alex Albon's experience has been a "really good help" since he joined Williams, but he now needs to "push the team a bit more" with his feedback, according to Technical Director Francois-Xavier Demaison.
Albon made his F1 debut with Toro Rosso (now AlphaTauri) back in 2019 and, with a handful of points finishes behind him, was promoted to the senior Red Bull outfit alongside Max Verstappen for the second half of the season.
However, a tricky 2020 campaign led to Albon being swapped out for Sergio Perez and, with no other seats available, he spent 2021 on the sidelines as he conducted simulator work in support of Red Bull's full-time drivers.
READ MORE: 'Hang on, this isn't normal!' – Albon reveals shock at early pace in Abu Dhabi season finale
Backed by Red Bull chiefs, Albon secured a return to the grid with Williams for 2022, and he impressed on the track with points finishes in Australia, Miami and Belgium, while guiding car development off the circuit.
"It was a really good help for us, because we are only engineers and we need drivers to give us a direction. Because of his experience [in F1], it's helped us and given us the right direction," said Demaison, as he assessed Albon's impact on Williams.