'He's such a legend of our sport' – Vettel's fellow drivers hail him as 'an inspiration' following his retirement announcement
Sebastian Vettel's fellow drivers on the 2022 grid have spoken out about how much they'll miss the four-time champion when his F1 career comes to an end at the conclusion of the 2022 season – with Vettel's great rival Lewis Hamilton leading the tributes.
Vettel shocked the paddock in Hungary on Thursday by announcing his retirement at the end of the current season, with Hamilton saying he was "proud" of Vettel for having stayed true to his core values over the years.
"I'm very proud of how he's stood up for what he believes in for others, even at the cost of himself," said Hamilton. "I see him as such a legend of our sport. When we talk about legends, there's not many that I count as legends in reality, but he's at the top of that."
READ MORE: Four-time champion Sebastian Vettel to retire from Formula 1 at the end of the 2022 season
Vettel has developed a touching avuncular relationship in recent seasons with Mick Schumacher, whose Dad Michael Vettel himself looked up to as a young karting racer. And Schumacher said it would be "weird" not to have Vettel around from next season onwards.
"It's weird to think about it, that he will be not here with us next year," said Schumacher. "It's obviously sad on one side, but I'm happy for him that he's taken a decision that he now gets a chance to spend so much time with his family and gets to do what he wants to do."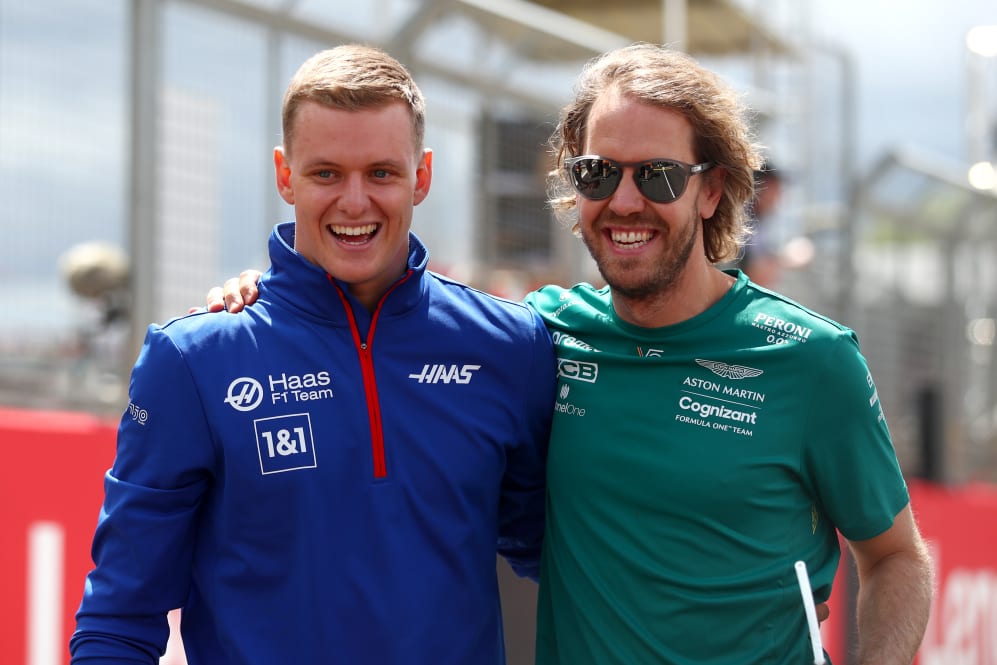 Fernando Alonso fought title campaigns against Vettel that went down to the wire in both 2010 and 2012 – with Alonso hailing Vettel as a "great champion" of F1 following the news.
"We will miss him after all these years sharing the track together, good fights," said Alonso. "All his championships, I was somehow in there as well. So, a great champion and also a great man with very strong values… a great family so wishing him the best and hopefully he's around in the paddock."
Vettel came up against tough team mates over his career. And two of those – Daniel Ricciardo and Charles Leclerc – revealed what they'd learned from racing alongside Vettel.
READ MORE: 'My best race is still to come' – Read Vettel's retirement statement in full as the four-time champion calls time on his F1 career
"It was amazing," said Leclerc of his two seasons at Ferrari with Vettel in 2019 and 2020. "I've changed so much as a person throughout the years that we've spent together with Seb. I first come into the team when I was very young, very shy and he was probably seeing me as a very weird guy because I was shy going to speak to him and everything.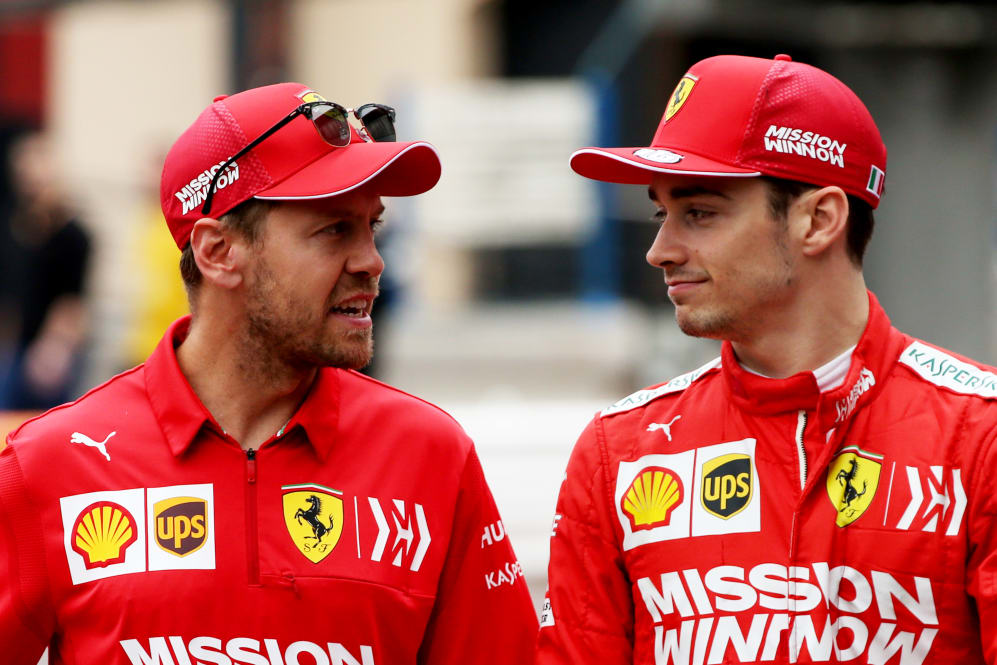 "But at the end, our relationship has been very strong and he's just a super-nice guy. We had a chat quickly before about what we went through throughout the years we had together at Ferrari and also what he will be up to after his career and I just wish him the best.
"I'm sure he will find a way to be happy in a different way, in a different ambience," continued Leclerc, "but I just wish him the best, and as I told him before I will always have one or two passes if he wants to come to a race because I will be very happy to see him in the paddock still next year."
"It's in a way sad of course," added Ricciardo, who partnered Vettel for a single season at Red Bull in 2014, "because you're losing a bit of a legend of the sport and personally, I spent some time alongside him, which for sure was a privilege. So for sure it's sad but happy for him now to start chapter two of his life.
WATCH: All the reaction as Vettel announces he'll retire at the end of 2022
"I learned a lot in 2014 alongside him and even before that when I was a reserve driver, being around the team and watching how he'd work, it was always interesting and there were a lot of good traits and a way to get people behind him and to rally – but [he was] also direct. It was just really cool, a very driven individual. We'll certainly miss him but I wish him well."
Oops! Error retrieving Twitter post
Asked what Vettel's particularly strong traits had been, Ricciardo went on: "A simple thing: he was fast but he was a very 'in tune' driver, very knowledgeable about the car, the team, the sport. He just lived and breathed it, it was everything and [he was] just switched on.
"It sounds kind of simple but he knew everything that was going on, so you could never count him out. His knowledge of the sport, the experience as well. It was cool. Very valuable to have been in that environment."
Ferrari's Carlos Sainz, too, spent time watching Vettel at close quarters in the Red Bull set-up early on in his career, and revealed what he'd learned alongside Vettel during the German's pomp at the team: "Since even before arriving in Formal 1, I was privileged enough to be a simulator driver when he was at his peak in Red Bull winning the championships.
READ MORE: Vettel's retirement and Ferrari on the rebound – 5 storylines we're excited about ahead of the Hungarian Grand Prix
"I could see how professional he was and it gave me a very good insight into how you need to behave and [what] you need to be a successful Formula 1 driver like himself. I remember those years well: he always had kind words for me, he'd give me some advice. He's a great role model and he's an ambassador for this sport. But not only for the sport, also for the younger generation coming through and a type of career that you'd look up to."
Finally, Vettel's fellow Grand Prix Drivers' Association director George Russell praised Vettel as "an inspiration", adding that Vettel was "such a humble bloke – no one has a bad word to say about Seb and he's good fun to be around.
"I'm sure he's going to look forward to firstly the second half of the season but also everything he has planned for the future: family, kids, wife… and as I said, an inspiration."