Feature F1 Unlocked
HINCH'S HEROES: Who made Hinch's top 5 after the revamped Sprint weekend in Baku?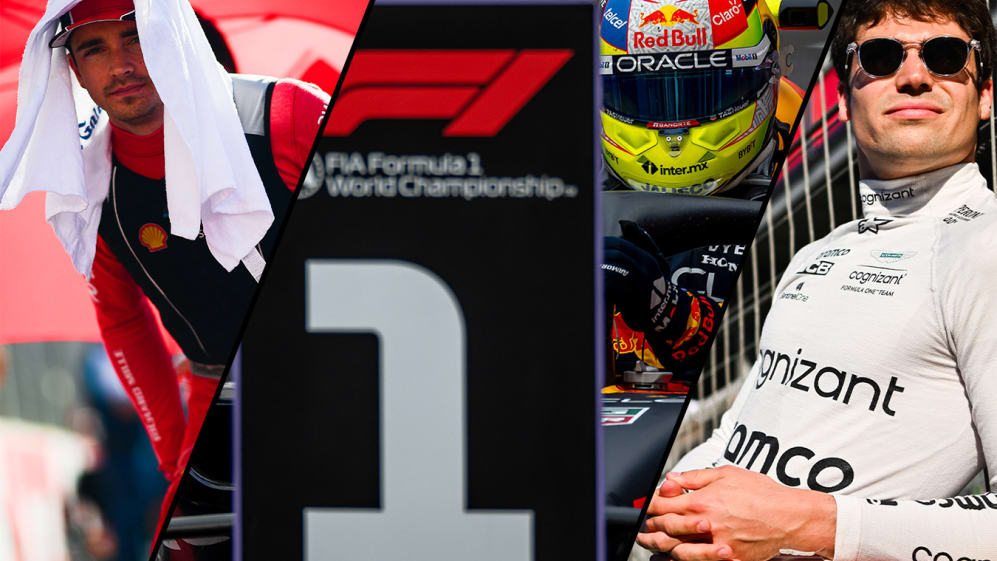 This season, former IndyCar star James Hinchcliffe is taking stock after every Grand Prix and presenting his 'heroes' from the weekend, exclusively for F1.com. Here are his picks from the first running of the revamped Sprint weekend in Baku…
F1's return to Azerbaijan didn't produce an instant classic Grand Prix, but the challenge of the long straights and concrete walls still produced some drives that, while perhaps not spectacularly flashy, were nonetheless impressive given the conditions.
Lewis Hamilton – Mercedes
It was a strong weekend from start to finish for Hamilton. There's no doubt that this year's qualifying battle with teammate George Russell would be weighing on the seven-time champion. In a sport where you are compared to your teammate first and foremost, the 3-0 score in Russell's favour up to Baku won't have been sitting well with Hamilton.
READ MORE: Hamilton rues Safety Car that 'kicked me in the teeth' as Russell vows to 'come back stronger' in Miami
Beating Russell to the final Q3 berth on Friday by a mere four thousandths of a second would've been a big boost, and then converting that to a top-five grid spot put an exclamation point on his single lap pace. His race was compromised greatly when the Safety Car came out moments after he had made his first stop, dropping him five places down the order.
But Hamilton shines when things get stacked against him and on a day when many others struggled to execute passes he brilliantly drove past four cars – including Russell – to claim sixth. He had the outright pace to beat Carlos Sainz to fifth, but simply lacked the straight line speed to get around the Ferrari in the latter third of the Grand Prix. Still a great recovery drive inside the top 10.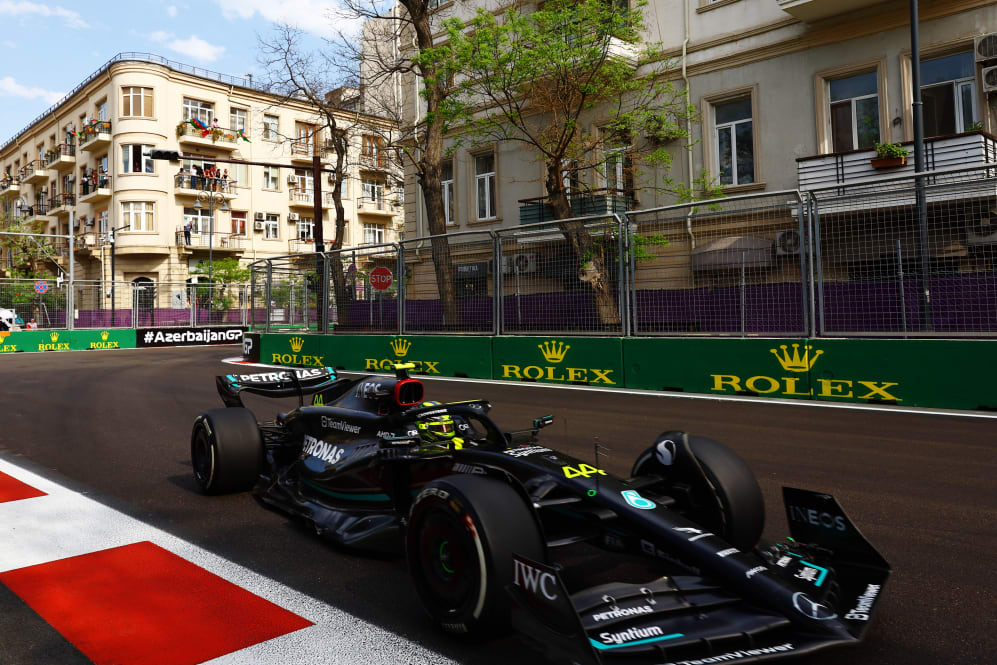 Charles Leclerc – Ferrari
So much has been made of the efficiency of Red Bull's RB19, and the long straights in Baku would lead you to think they'd be tough to beat over a lap. While single lap pace has been Ferrari's greatest strength in 2023, the advantage Red Bull has made Leclerc's double pole mighty impressive. And it was made all the more impressive by the staggering gap to his team mate, Carlos Sainz.
TREMAYNE: Does Ferrari's Baku performance mean they're on the right path to catch Red Bull?
In the race Leclerc had a lonely run to the podium, but crucially we didn't see any mistakes from the Monegasque. When you're on your own in a race like Baku, with zero margin for error, it's so easy to momentarily lose concentration and make a critical mistake, especially when balancing the car on such a knife edge. It was the purest example of maximising a car's potential on Sunday.
Oscar Piastri – McLaren
A quick look at the results might not make it look like a stellar weekend for Piastri, but it really was a weekend to be proud of. It started off by keeping his string of Q3 appearances alive for Sunday's Grand Prix.
A 10th place finish in Saturday's Sprint showed that the points potential was there for the rookie, but he was one of several caught out by pitting before the Safety Car in the GP.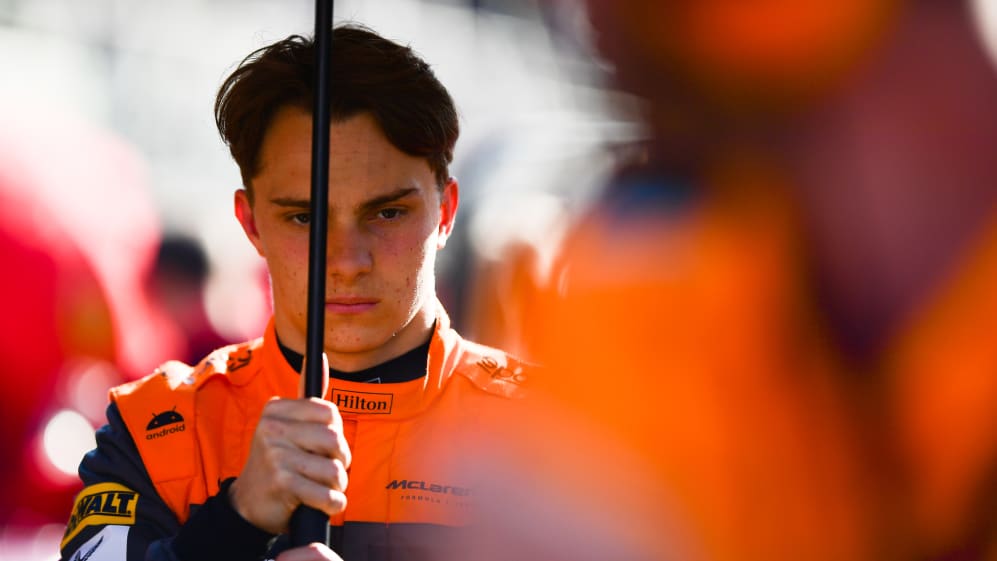 From there he was stuck in the DRS train led by the late stopping cars of Esteban Ocon and Nico Hulkenberg, a position that can be incredibly frustrating when you know you have pace in hand and points on the line. On the restart he swapped positions with Yuki Tsunoda several times before the Japanese driver eventually settled in front of him for what what would become the last points paying position.
But Piastri kept his nose clean and came so close to adding to his first world championship points from Australia, all while battling an illness that had seen him lose 3kg before the weekend had even started. With a few things stacked against him he showed the composure of a much more seasoned Grand Prix driver.
READ MORE: Norris says McLaren upgrades are 'a step forward' while sick Piastri is happy to see the back of Baku
Lance Stroll – Aston Martin
So much of the focus on Aston Martin's ascension up the grid has focused – quite rightly – on Fernando Alonso's incredible start to the season. But the team's second place in the constructors' table would not be possible without the help of a string of consistent points finishes from Stroll. He'd be a comfortable fifth in the drivers standings were it not for the mechanical retirement in Jeddah, and his haul this weekend was nothing to be ashamed of.
He grabbed a point in the Sprint and added six more on Sunday after a brilliant first lap launched him up two spots from where he started. Stroll was another driver who was probably missing the extra 100 metres of DRS zone on the main straight from last year, as he spent a large part of the day unable to advance. We've seen Stroll on the podium in less competitive cars, so one can't help but think these consistent performances will soon reward with him with a trophy and some champagne.
Sergio Perez – Red Bull Racing
This was probably Perez's strongest Formula 1 weekend to date. The gap between him and Max Verstappen all weekend was around a tenth of a second, with Perez on top in the Sprint Shootout, the Sprint itself and the Grand Prix. Sure, you can say Verstappen was hurt by the Safety Car, but remember, right before he pitted Perez had closed the gap to within DRS range as Verstappen complained about his tires.
READ MORE: 'We should be leading the championship' – Perez says he'd be ahead of Verstappen without Melbourne issues
Perez's ability to take care of the mediums better gave him the option of staying out longer in case the Safety Car was deployed. After the restart, Verstappen cleared Lecrec within two corners, meaning it was a straight fight for the remainder of the Grand Prix.
Perez was pushing to the max, even brushing the wall once or twice, but never put a foot wrong with one of the greatest drivers of this generation trying to hunt him down. A masterful drive under immense pressure.
To read on, sign up to F1 Unlocked for free
You'll unlock this article and get access to:
Live leaderboard data
Epic experiences and rewards
Money-can't-buy competitions