Honda help means Tsunoda will only need 'a few races' before he's scoring points, says Tost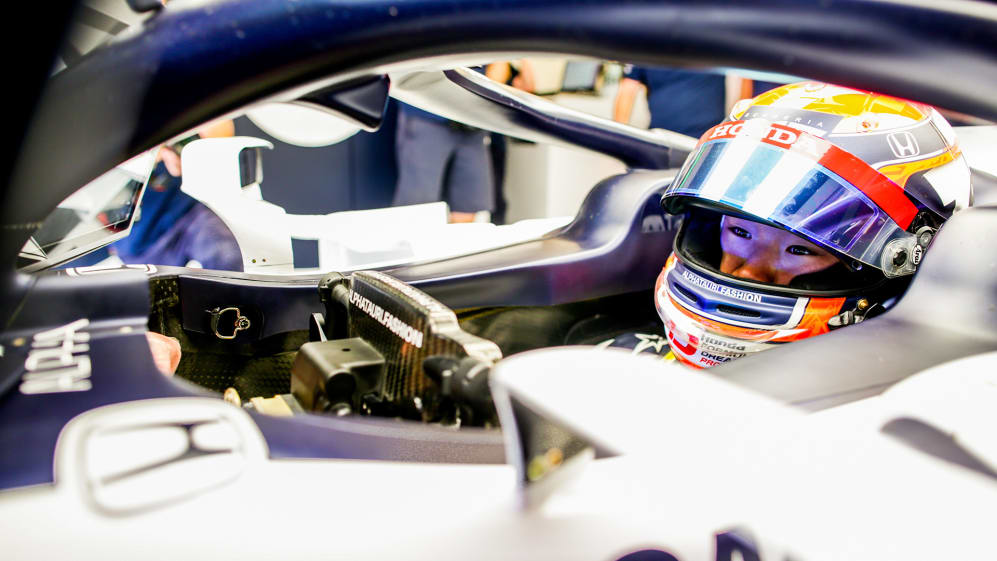 As rookie preparation goes in modern Formula 1 times, Yuki Tsunoda has had a pretty good one with the Japanese racer getting behind the wheel of an F1 car six times ahead of pre-season testing for his first year in the sport. That might be why his AlphaTauri team boss Franz Tost reckons his rookie will be scoring points within just a few races…
While the likes of Lewis Hamilton had plenty of time in the car before he made his F1 debut, testing restrictions since have meant young drivers get very little chance behind the wheel of F1 machinery. Aston Martin's Lance Stroll had the budget to pay for his own private tests, as did Nikita Mazepin, who makes his debut with Haas this season.
READ MORE: AlphaTauri reveal new-look 2021 car as Tost sets 'top of midfield' target for this season
However, AlphaTauri have been able to put a strong cost-effective programme together for Red Bull and Honda-backed driver Tsunoda – which has included runs in the 2018, 2019 and 2020 car - helped, in part, through their strong relationship with engine supplier Honda which included the free use of their PU.
"I must say we put a lot of effort into the education of Yuki," Tost told Formula1.com. "Last year and this year we had more possibilities than in past, as it was the first time we were able to run an old car. Before it was not possible for us as we had other power unit manufacturers [They ran Ferrari and Renault – changing between them multiple times - before switching to Honda], and we simply didn't have a car with a power unit.
"With Honda, it was an easy game. Therefore we had the possibility to put a young driver in a car and prepare him in a way we wished to do it. These tests, with an old car, are not so expensive as we can use parts which aren't out of lifetime and the power unit, we got free from Honda. So these tests didn't cost us so much.
READ MORE: Rookie Tsunoda excited to learn from 'incredibly talented' Gasly in debut F1 season
"They have helped Yuki a lot to learn something about F1. Every lap helps increase your knowledge and confidence about braking, steering and the behaviour of the car and you can learn a bit about the mechanical and aerodynamic sides. This for sure will help Yuki when he starts his first Formula 1 season with AlphaTauri."
That inexperience will be offset by his team mate Pierre Gasly, now an F1 race winner following his triumph at Monza last year. The Frenchman's fourth campaign in F1 will provide not only stability for the team with regards feedback but also assist with Tsunoda's learning curve – which is very steep giving his quick progress from F3 to F2 to F1 in just three years.
"Pierre's experience will help Yuki very much because with Pierre, we have a pillar in the team who understands the technical side of the car, and if we have deficiencies in the car, he will detect it, and tell us and we can start to work on it," added Tost.
READ MORE: 'I'm ready to take on the role of team leader', says Gasly as AlphaTauri gear up for 2021
"From what I can see now on driving style, Yuki is not so far away. He has given us similar feedback about the car and the car behaviour [to Gasly], which means he does not have a totally different understanding of the set-up of the car.
"When we go to Bahrain, and do the first tests, we can compare already. This comparison will help Yuki enormously to improve his performance, understanding of the car and how to set up the car. The learning curve will be very steep but I expect Yuki will score points after a few races already."
Pre-season testing gets under way in Bahrain on March 12, following by the first race of the season at the same venue on March 28.