Honda introduce power unit fix for this weekend's race after Red Bull's double Austria DNF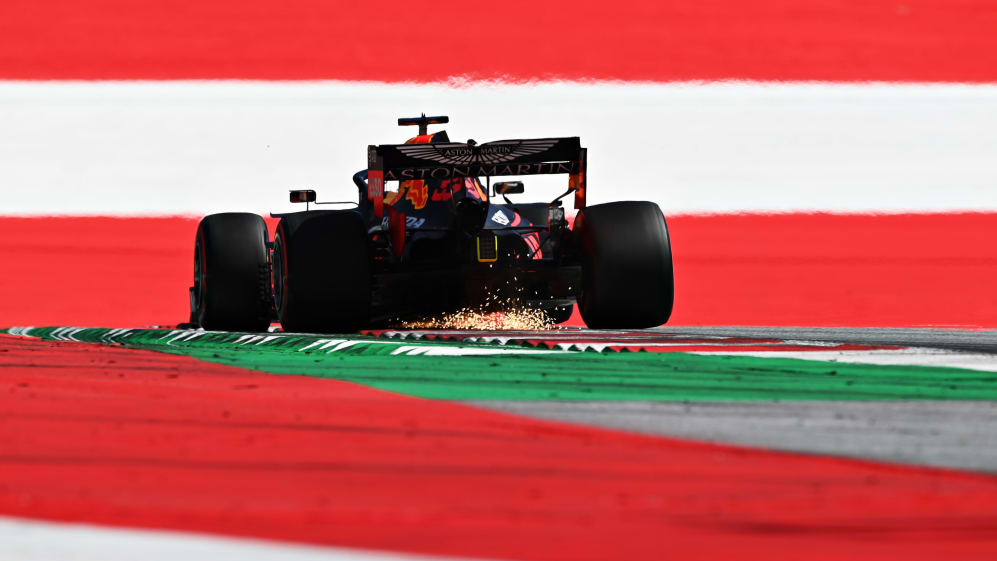 Red Bull Team Principal Christian Horner reckoned victory could have been on the cards in the season-opening Austrian Grand Prix until electrical issues forced both Max Verstappen and Alex Albon out of the race. Ahead of the Styrian GP, being held at the same track this weekend, power unit supplier Honda have applied fixes…
Mercedes were the class of the field in both qualifying and the race, but Horner felt Red Bull's performance, particularly in race trim, would have been enough to take the fight to the Silver Arrows had it not been for the mechanical issues.
READ MORE - TECH TUESDAY: The front wing dilemma facing Red Bull after Austria exposed oversteer issue
Investigations started immediately, and despite time being against them – there are only four days between last Sunday's race and first practice for round two at the Red Bull Ring on Friday – Honda have found solutions to the two different issues.
"The problems on the two Aston Martin Red Bull Racing cars in the last race were both electrical, but caused by different issues," said Honda Technical Director Toyoharu Tanabe. "We have been analysing both these matters together with the teams and we have put countermeasures in place for this weekend.
"As our power units do not have any damage caused by those issues, Max and Alex will use their same PUs this weekend. We must aim to finish the race with all four cars and achieve a good result with them."
READ MORE: Verstappen rues loss of 'easy podium' in Austria season opener
We have ideas and the direction to work on for this weekend so that's positive
After a few days off, Verstappen is looking forward to a second race at the Red Bull Ring, particularly given he felt at least a podium was possible last Sunday at the venue.
"I feel good but of course the result was not what we wanted, which was to score a good amount of points and fight for the win," he said. "I was looking good for a podium which I thought was easily possible because it was basically between Mercedes and myself on raw pace.
"But then you also look at how the whole race panned out, we could have scored a good amount of points against Lewis but it is what it is, we can't change it and now I'm looking forward to hopefully having a more positive weekend. We were a bit down on pace compared to Mercedes in qualifying so we definitely need to close that gap to fight them in that area rather than on strategy.
TRENDING TOPICS: 6 key talking points ahead of Round 2 of the season in Austria
"Our pace is usually a bit better in the race than in qualifying but there is still quite a bit of work to do which the engineers are flat out on. We have ideas and the direction to work on for this weekend so that's positive."
Albon added: "There's less anticipation heading into this weekend now we're in a rhythm. We know where the car is at, driving and set-up wise, we know what's needed, so there are less unknowns and now it's just time to do the business. Get into the weekend, fine tune things and close the gap to Mercedes."