Red Bull need to treat every race 'like a cup final' says Horner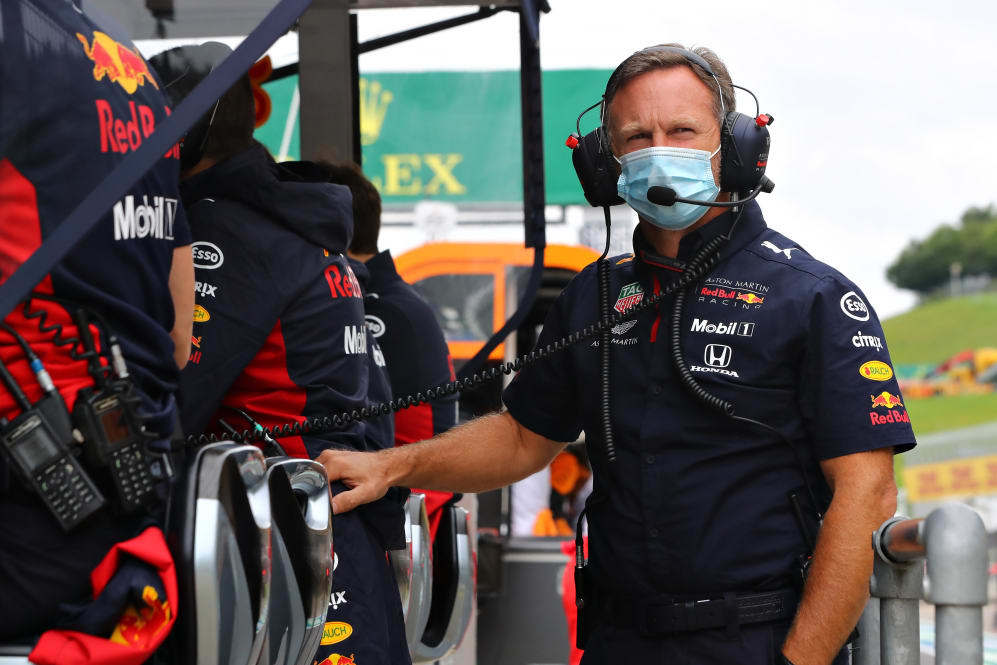 Football analogies don't always work in F1, but Christian Horner says the uncertainty around the number of Grands Prix that will be held in the revised 2020 season means Red Bull will be treating every race "like a cup final" as the team try to win a first championship title since 2013.
Mercedes clearly had a car advantage in qualifying at the first race of the year in Austria on Sunday, but Horner is convinced Max Verstappen – who started second after a grid penalty demoted Lewis Hamilton down to fifth – could have overhauled Valtteri Bottas to win, had a mystery electrical issue not ended the Dutchman's race on lap 14.
READ MORE: Verstappen rues loss of 'easy podium' in Austria season opener
"I think a win could've been on the cards," Horner said, "given you could see towards the end of the stint Valtteri started to get into some tyre problems.
"I think strategically we were sharp, we were very strong, and it's a shame that we have no points to show for it."
And given Red Bull's strong showing in the race – with Alex Albon only missing out on at least second place and possibly even victory after he spun while trying to pass Hamilton with 10 laps to go – Horner says they can take the battle to Mercedes this season.
"I think Mercedes have done a good job over the winter, we saw that in pre-season testing," he said on Sunday after the race. "I think that engine wise they're looking strong as well but I think we've got the basis of a very, very good car in RB16 and you know the fact that we managed to split them today with Max, and be running in a comfortable second, is encouraging.
"So we need to try and sort out some of the balance issues that we had in qualifying and come back hopefully stronger next weekend.
TECH TUESDAY: The front wing dilemma facing Red Bull after Austria exposed oversteer issue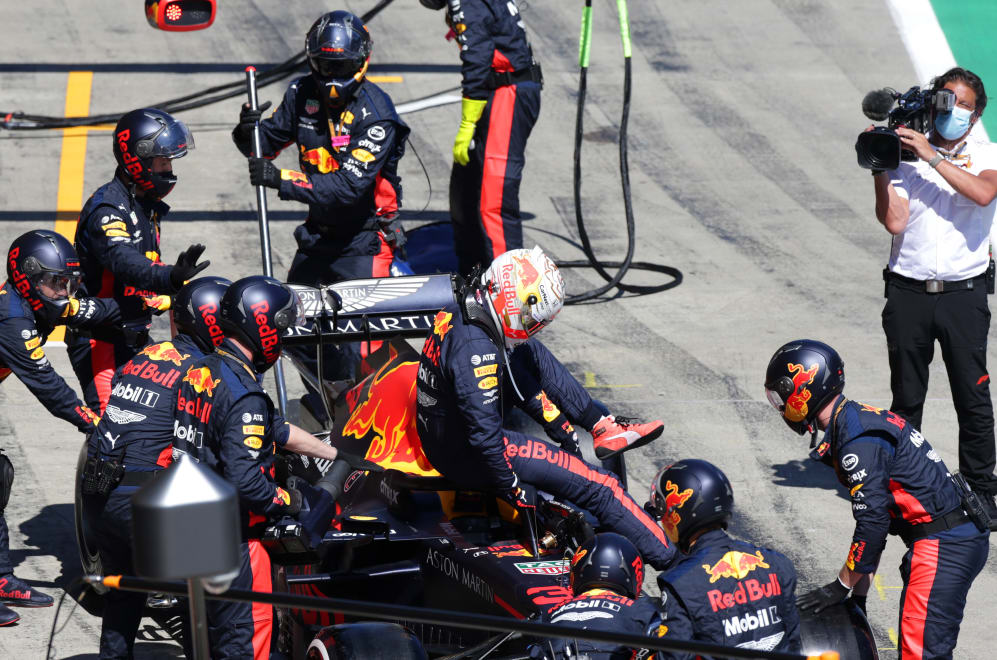 "I believe the potential is there to fight Mercedes. Perhaps not over a single lap but I think, over the course of the season – and as you saw our race pace looked pretty decent with Max and indeed Alex, so I think we've got the basis of a good car, we've just got to develop it effectively."
And with it still being unclear exactly how many races would be staged in 2020, Horner said his squad would be going all out at every Grand Prix.
"You need to go for every race and treat it as a cup final," he added. "I felt we'd done that well today, I felt that strategically we were strong and we're pushing all the way. With both cars we were in a position to go for victory at different stages of the race so we've just got to keep applying that approach."
Red Bull will be back in action this weekend for the Styrian Grand Prix – the second of two back-to-back races being held at the Red Bull Ring.
READ MORE: The Winners and Losers of the 2020 Austrian Grand Prix