Horner calls Red Bull's pace 'really encouraging' as they prepare for decisive battle in Jeddah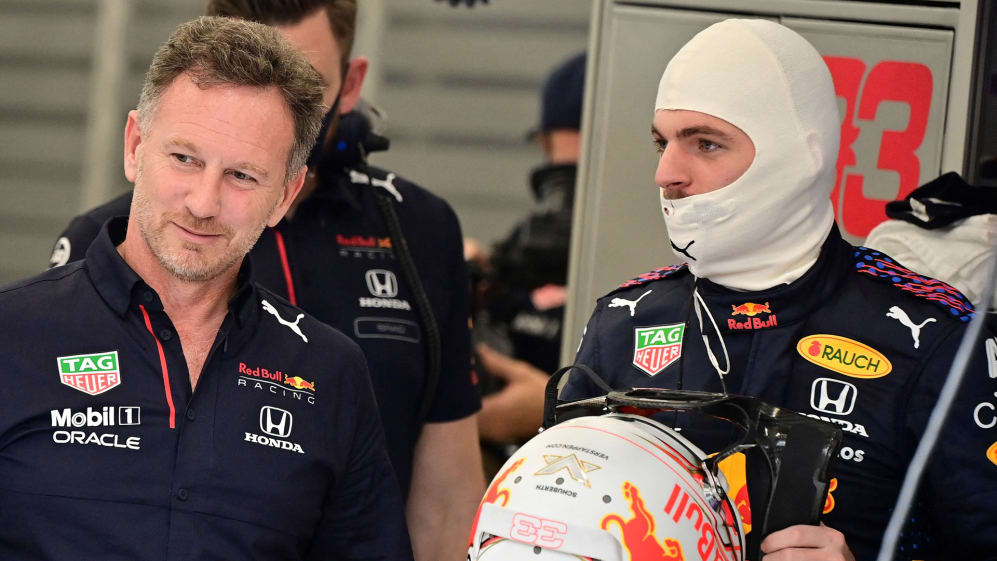 Red Bull may have trailed Mercedes in Friday practice at Jeddah. But Team Principal Christian Horner said he is buoyed by their opening-day pace in Saudi Arabia compared to their rivals – in what could be a championship-deciding weekend.
While Max Verstappen was just 0.056s off Lewis Hamilton in FP1, the reigning champion topped both sessions at Jeddah and led a Mercedes one-two in the second. So it may look like Red Bull have entered the Kingdom on the back foot – but team boss Horner found plenty of encouragement in the data.
READ MORE: Hamilton wary of Red Bull one-lap pace despite topping both Friday sessions at 'incredibly fast' Jeddah circuit
"The circuit is a little bit tighter than the data suggested; the corners are a little bit tighter, so it's not all the emphasis on horsepower that we thought it would be – and that's encouraging," said Horner, after Verstappen ended up 0.195s off the pace of Hamilton in FP2, and behind AlphaTauri's third-placed Pierre Gasly.
"You could see there's a tenth or two between the cars, between the two drivers [Hamilton and Verstappen]. On this type of circuit you can find that, so that's really encouraging for us," added Horner.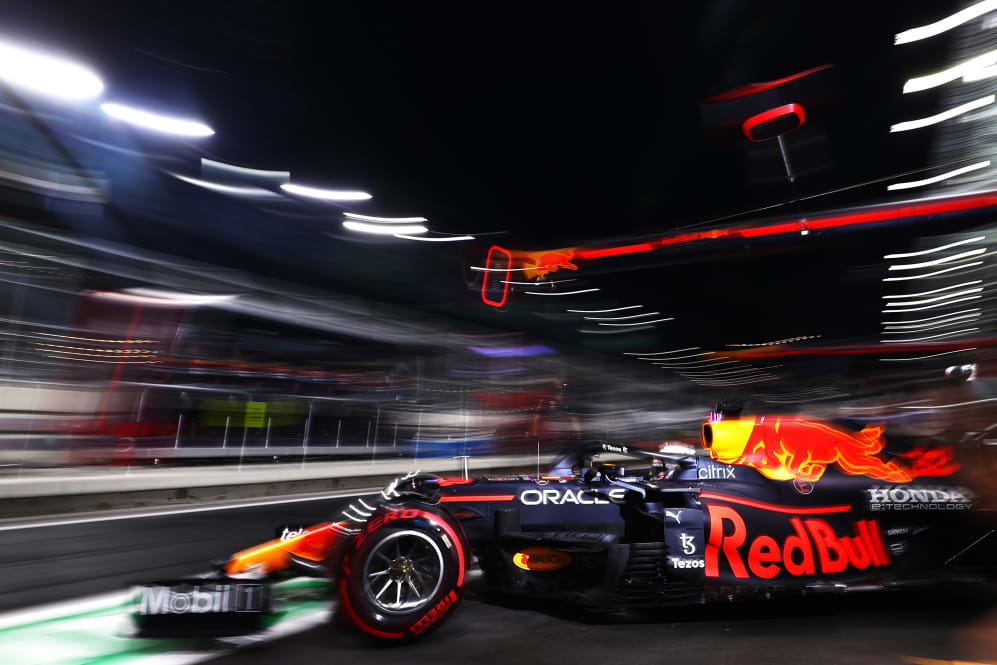 With Red Bull just five points behind Mercedes and Verstappen just eight ahead of Hamilton, it's all to play for in Saudi Arabia. And Horner said his team were approching the Grand Prix with a "cup final" mentality.
READ MORE: What does Verstappen need to do to win the title over Hamilton in Saudi Arabia?
"I think [Max has] just got to go for it. He's worked incredibly hard, as have the whole team, to get into this position, to be here, two races from the end. You've just got to throw everything at it and this is Max's kind of circuit – high speed, walls, kerbs... When I spoke to him after the session, he was enjoying it.
"We've worked very hard to get into this position, we've had a wonderful year, we've won a lot of races and finally Mercedes have a competitor. I think everybody in the team has loved this fight so far and it's all about now; it's like two cup finals! We've just got to do the best we can and hope we can come out on top," concluded Horner.
Perhaps Red Bull's only concern would be the pace of Sergio Perez, as the Mexican finished 11th and ninth in the respective practice sessions. But Perez wasn't fazed by that.
"I think there is plenty more to come tomorrow," said Perez. "Hopefully we are able to find the right balance, the right pace, to be in contention tomorrow.
"It's going to be tricky; I think the qualifying with the traffic management, it's going to be trying to be there at the right place, you know? I think you saw a bit what happened when everyone was on the soft tyre at the end. It can get very tricky, very messy, very quickly. And then on the long run we didn't get enough laps to get a read."
WATCH: Massive Leclerc crash brings out red flags in FP2 in Saudi Arabia
Horner agreed, saying: "Sergio – he's a slow starter but he gathers momentum and you can see he's building, building, building.
"And he's a wily old fox; he knows not to take huge risks too early on a street circuit. I think he's always gone well at circuits like Sochi and Azerbaijan and Monaco, I've got no doubt he's building those foundations."