Horner confirms Lawson will replace Vips as Red Bull reserve for 2023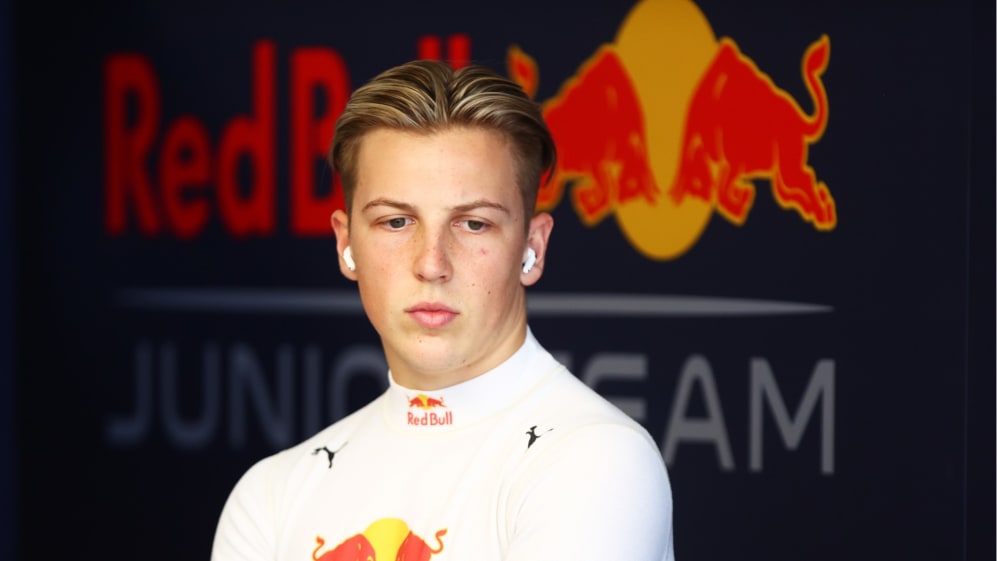 Red Bull have promoted Liam Lawson to the role of reserve driver after Juri Vips was dropped by the team following an online incident in June, Team Principal Christian Horner has confirmed.
Vips's contract as Red Bull reserve and test driver was terminated in the days prior to the British Grand Prix after the Estonian F2 racer allegedly made a racial slur while playing an online game.
Red Bull have now promoted New Zealander Liam Lawson to the role, the 20-year-old having scored two wins and seven podiums in Formula 2, in which he currently races for Carlin. Lawson will also fulfil reserve duties for AlphaTauri.
READ MORE: 5 things we learned from Friday practice at the British Grand Prix
"Well Liam Lawson steps into that role, obviously following the Juri Vips announcement," said Horner, when asked how Red Bull planned to address their reserve issue. "Jehan [Daruvala] is doing a great job and we're just following his progress with interest, as well as Dennis Hauger as well, all qualifying for super licences. That's our coverage at this point in time."
Oops! Error retrieving Twitter post
Indian F2 driver and Red Bull junior Daruvala recently tested a McLaren, completing 130 laps at Silverstone over two days at the wheel of the 2021 MCL35M. Horner weighed up his promise, as well as that of other drivers in the Red Bull Junior Team.
"Well, obviously we've got quite a few youngsters and really promising youngsters that are out there at the moment. We've got, obviously, Liam Lawson, we have Dennis Hauger racing in Formula 2 and then obviously Daruvala who remains a junior driver despite testing with another team.
INTERVIEW: Oscar Piastri on why his year on the sidelines is a statement of intent from Alpine
"[Ayumu] Iwasa is showing great potential as well – and that's just in Formula 2. In Formula 3, it's great to see Jonny Edgar back after illness – quite a nasty illness – earlier this year giving him another chance. Isack Hadjar is doing a super job as well, so we've got no shortage of talent coming through all the way from karting through the different formulae.
"And that's always been the policy of Red Bull: to give youth a chance and opportunities to some of these kids that otherwise wouldn't have been able to progress their careers."
Red Bull junior Hadjar won the F3 Sprint Race on Saturday morning at Silverstone, while Logan Sargeant starts on pole for the F2 Feature Race – Sargeant's fellow Williams junior Zak O'Sullivan to start P1 for the F3 Feature Race.