Feature
INTERVIEW: Oscar Piastri on why his year on the sidelines is a statement of intent from Alpine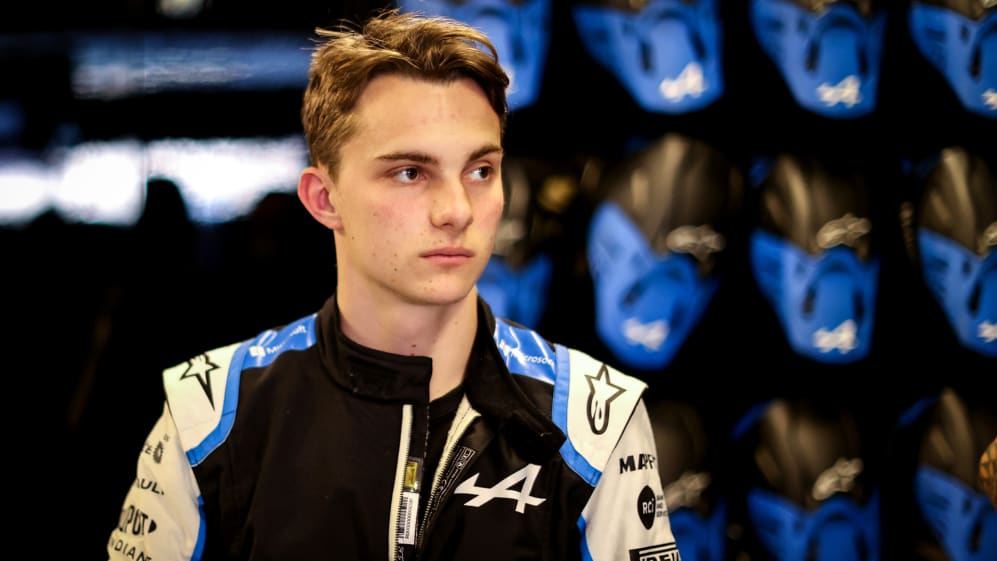 From racing remote control cars to winning the Formula 2 title, it's been quite the decade for Oscar Piastri. And now the Australian, who has multiple F1 race winner Mark Webber in his support network, stands on the brink of the ultimate promotion: a race seat in Formula 1.
Piastri's march through the junior ranks, having started a racing career reasonably late – aged 10 – has been astonishing. Victory in Formula Renault Eurocup earned him a spot in the Alpine Academy and he followed that up with victories in F3 and F2 at his first attempt – a feat achieved by only Charles Leclerc and George Russell.
Many felt he should have a race seat in F1 this year but he's got the next best thing – a reserve role with Alpine, that'll not only having him on site and in mind of F1 personnel weekend-in, weekend-out but the Alpine junior programme delivers what most young drivers crave – plenty of seat time in F1-spec machinery.
READ MORE: 'Great talent' Oscar Piastri will work closely with Alpine in 2022, say team
It's yet to be determined exactly how much running he'll get, but when Zhou Guanyu – who will make his F1 debut with Alfa Romeo this season – held the role, he drove a 2018-spec car extensively in Bahrain, and is among the most experienced rookies in terms of F1 car time that F1 has seen in a long time.
That's good news for Piastri, who will not only get a similarly busy programme in old machinery but also benefit from a new rule this year that dictates that all F1 teams must run a young driver in at least two FP1 sessions. That means precious experience of the new generation of cars for the Australian.
READ MORE: Which rookies could teams use for mandatory FP1 outings in 2022?
"Alpine are putting together such an extensive test programme for this year and I think that speaks volumes about their belief in me," says Piastri – who raced remote control cars competitively when he was a kid – as we chat in the paddock.
"The testing programme I'll be doing, especially nowadays where in-season testing is banned with the current cars, I think it's very rare to see that – so I think it speaks volumes about what Alpine think I can do. I'm looking forward to it. While there is no confirmation of whether it will lead to a step up, it's definitely a very positive sign that they are very keen to have me."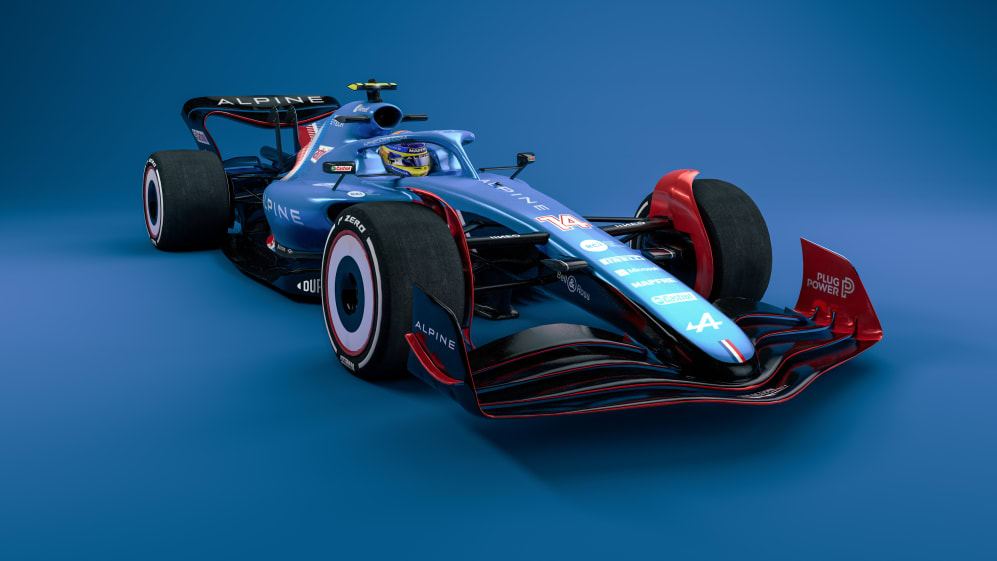 Piastri joins a team that features plenty of experience among their race driver line-up in double world champion Fernando Alonso, and Esteban Ocon. Ocon has benefitted from racing alongside the Spaniard – while Zhou was impressed at how Alonso gave up time to advise him during his time in the Academy before his move to Alfa Romeo.
Piastri can expect a similar relationship – another string to add to his bow as he's moulded for a F1 drive. Ocon, meanwhile, is easy to get on with and knows what it's like to spend a year on the sidelines – after losing his Force India seat he was Mercedes' reserve in 2019 before joining Renault in a race seat the year after.
Being inside the team, listening into engineering briefings, watching how that duo go racing will be invaluable experience. While Ocon is contracted until at least the end of 2024, Alonso's deal is up at the end of the year – so there may yet be a chance for Piastri if the 40-year-old calls it quits.
Two big questions for Alpine in 2022: Can Alonso boost his team up the grid?
Many felt that as F2 champion Piastri deserved a seat in F1, but there was no room at the inn at Alpine – and an opportunity elsewhere on the grid opened up. Piastri, though, is not letting it get him down.
"Graduating from the academy is the goal for both parties involved – myself and Alpine," he said. "I would have loved to have been straight into a race seat out of F2, but the way things have panned out, that hasn't been possible. I'm super happy we could make the reserve driver role happen. Even this year, while I won't be in a race seat, there is still a lot I can learn, experience the pretty hectic schedule of a F1 season and help out behind the scenes and fully focus on F1 – as that's where I want to get to in the future."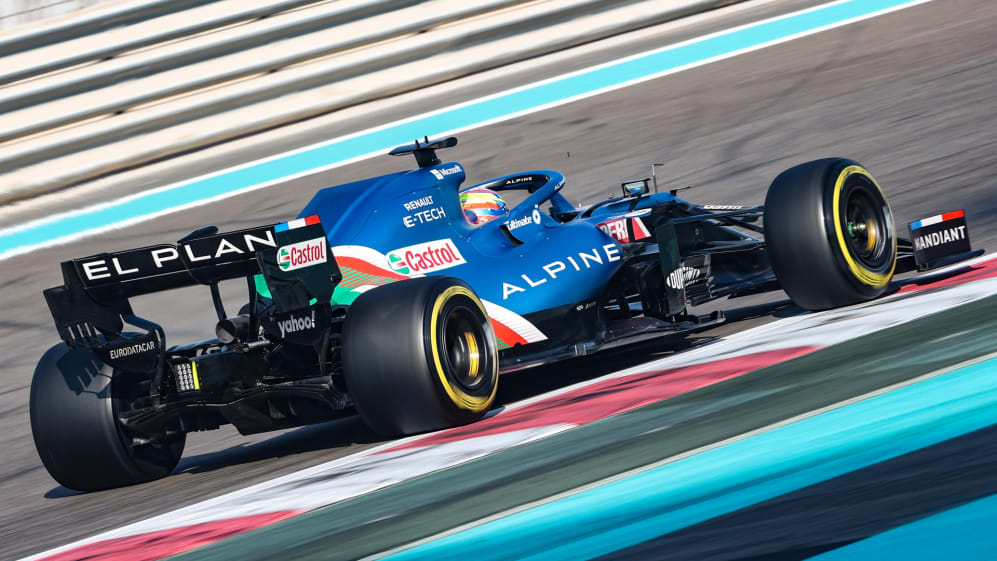 With that in mind, Piastri will not dovetail the role with a racing programme in another series and instead commit himself fully to a supporting role. That'll involve plenty of simulator work, including spending hours in the dark room clocking up laps on a Friday night during the European season to aid the race team's set-up work at the race track and further embedding himself into an operation he already knows reasonably well.
"I live just 20 mins away from Enstone – and I'll be staying there this year," he said. "I go to Enstone already four or five days anyway through the academy when I'm not racing – so I feel like I'm already pretty embedded.
READ MORE: 20 of the most exciting up-and-coming talents on the road to F1
"I will be moving away from the academy side of things this year to the main team, so there will be a few new faces as F1 teams are big but looking forward to it and I think we'll just increase that relationship we already have through the academy."
Alpine have been very public in their support of Piastri's talent and his promotion to reserve shows they continue to believe in his ability. Their ideal would be to have the Australian driving one of their race cars in the near future, proving that the academy works, but if that isn't feasible they are supportive of finding him a home elsewhere on the grid. Such a move is possible – Mercedes helped Ocon move to Renault, for example, while Red Bull aided Albon's pursuit of Williams.
The future, then, is very bright for Piastri – and it might not be long before we see another Australian gracing the F1 grid.