Horner explains Red Bull engine penalties at Monza as Verstappen says he's 'not worried' about Ferrari's pace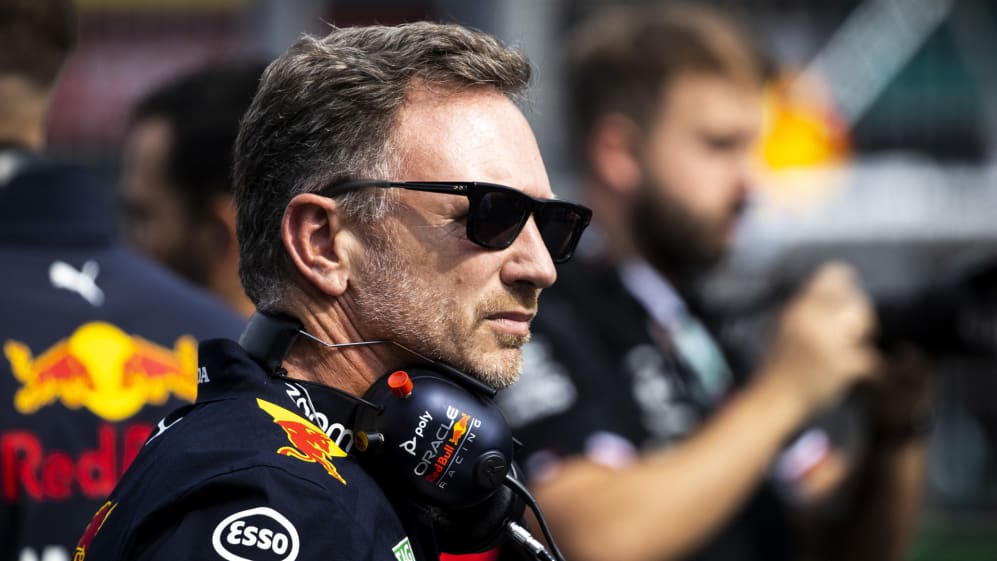 Max Verstappen ended Friday practice between the Ferraris as Red Bull seemed to be playing catch-up to the Scuderia. The reigning champion said he was not however concerned by the Italian team's performance, after Team Principal Christian Horner explained why the team elected to give the Dutchman a new engine at Monza.
A number of drivers including Mercedes' Lewis Hamilton and Ferrari's Carlos Sainz will drop down the order for the start of Sunday's race while, with his fifth engine of the season, Verstappen will only take a five-place grid drop. Horner gave the team's reasons for taking the penalty.
"Yes, I mean, we've elected to take this penalty here on the advice of our engine partner, and five places here isn't too draconian, so to have that extra engine added into our pool for the remaining seven races, we just thought strategically it's the right thing to be doing."
READ MORE: Verstappen, Hamilton, Sainz and more receive engine and gearbox grid penalties at Monza
Verstappen's team mate Sergio Perez will however drop 10 places having taken his fourth internal combustion engine of the season. While Verstappen finished fifth then second in the two practice sessions, Perez was 14th in FP1 then sixth in FP2.
"We've had a reasonable day," said Horner. "I mean everybody's very quietly gone about their job. Obviously we've tested the different tyres, different downforce levels. Max found a balance he's pretty happy with; I think Checo's getting closer and closer to that now.
"So, lots to look at this evening. We've obviously got penalties to take with both cars, which is going to put us a bit out of sync, but it's going to create a really exciting race on Sunday."
FP2: Sainz leads Verstappen and Leclerc in second Monza practice session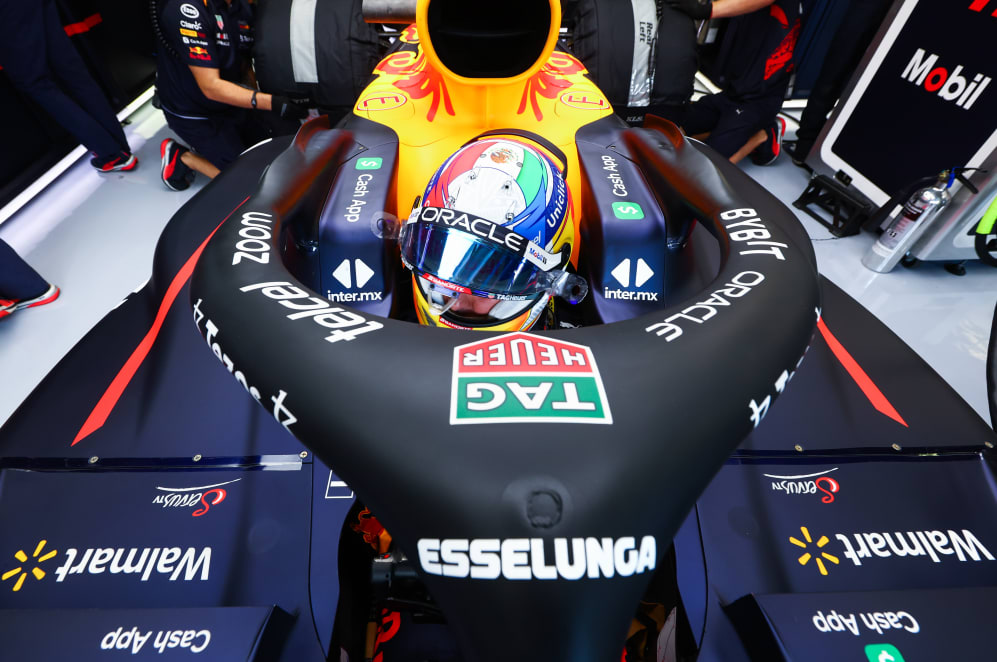 And despite finishing off the Ferraris in FP1 before splitting them in FP2 as Sainz set the pace, Verstappen was unfazed. He said: "They [Ferrari] look good. I'm not worried about it, but we still have a few things to finalise. But if you look at the long runs, I think we look quite good, and I think that is the most important for the race.
"I think the car was quite good. Just trying a few things on the car from FP1 to FP2 to understand if you could do things better. Some worked; some didn't. And just trying long run practice, of course with the little penalty we have, and everything seems to run quite well."
READ MORE: Porsche say F1 remains 'an attractive environment' after ruling out Red Bull partnership
Perez said Friday was a "tricky" day, but the Mexican was optimistic about Red Bull's race pace.
"Plenty of information for us to review for tonight, which is quite promising, in that regard, because we managed to complete a very solid program," he said. "It feels light, a lot of sliding, but that's the nature of this circuit so yes, I'm looking forward to tomorrow – but mainly for Sunday."
Red Bull's brace of Italian Grand Prix wins have come from pole position thanks to Sebastian Vettel in 2011 and 2013, with Verstappen yet to score an F1 podium at Monza.