Horner hails 'vintage' Verstappen after epic Austin charge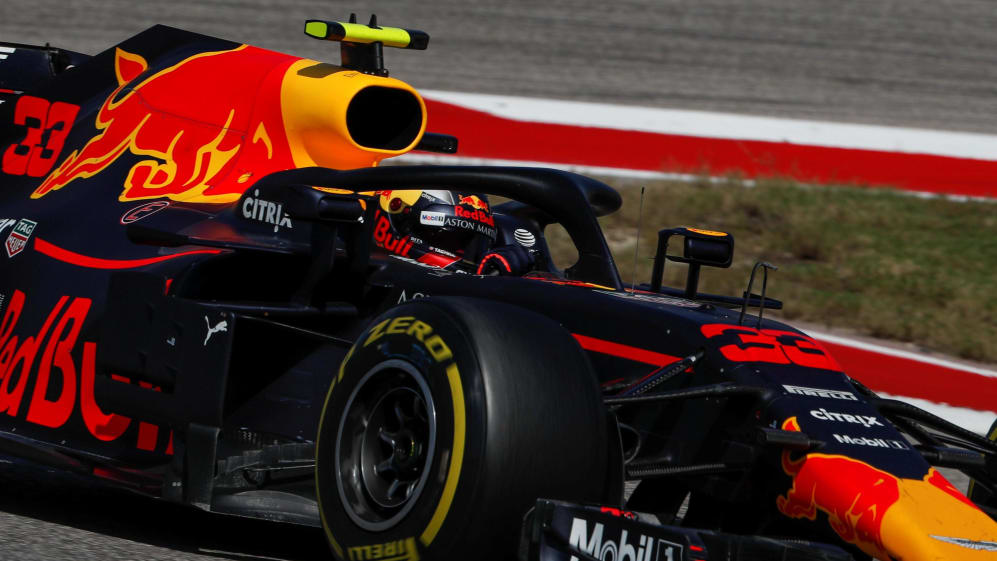 Max Verstappen just doesn't know when to give up. It was only two races ago that he produced an 'outstanding' performance in Russia, climbing from 19th on the grid to finish fifth. And after grid penalties pushed him back to 18th in Austin, he was forced to demonstrate his recovery prowess again to secure a sensational second place - a performance his boss Christian Horner has labelled as 'vintage'.
After his suspension issues on Saturday, in which he ended qualifying in 15th place, his United States Grand Prix prospects took another hit with the news of a late gearbox-change grid penalty, dropping him further back, and only ahead of the two Toro Rosso cars.
But an exceptional start from the Dutchman, in which he kept his nose clean and avoided the chaos ahead of him, moved him up to ninth by the end of the opening lap. By the midway stage of the race, he found himself occupying a top-three position when a correct strategy call from Red Bull allowed him to undercut Valtteri Bottas.
That Lap 22 pit stop, however, meant Verstappen had to nurse his supersoft rubber for a lengthy period, and pole-sitter Lewis Hamilton, who was forced to make a second stop, was hot on his heels in the latter stages of the race. The Dutchman stood firm, however, producing a remarkable defensive performance to cling on to P2, and Horner was understandably delighted with that he saw from his man.
"It's brilliant," said Horner. "I mean what a drive, from 18th, I think he came out the first lap in ninth, and he's beaten the pole position man. To be racing for the lead at the end of the race, defending from Lewis on a much better tyre. What a drive.
"There was a lot of focus going on behind about Lewis and don't get too close to Kimi, and you could see the gap was getting closer, and closer and closer. Max was saying 'yeah I'm doing it carefully'. I think perhaps without Lewis behind him the last couple of laps, he may well have had a go (for the victory).
"This is vintage Max. He will just not give up. It's great racing, fair racing between two hard racers. This is what people turn their TVs on and come to the races to see.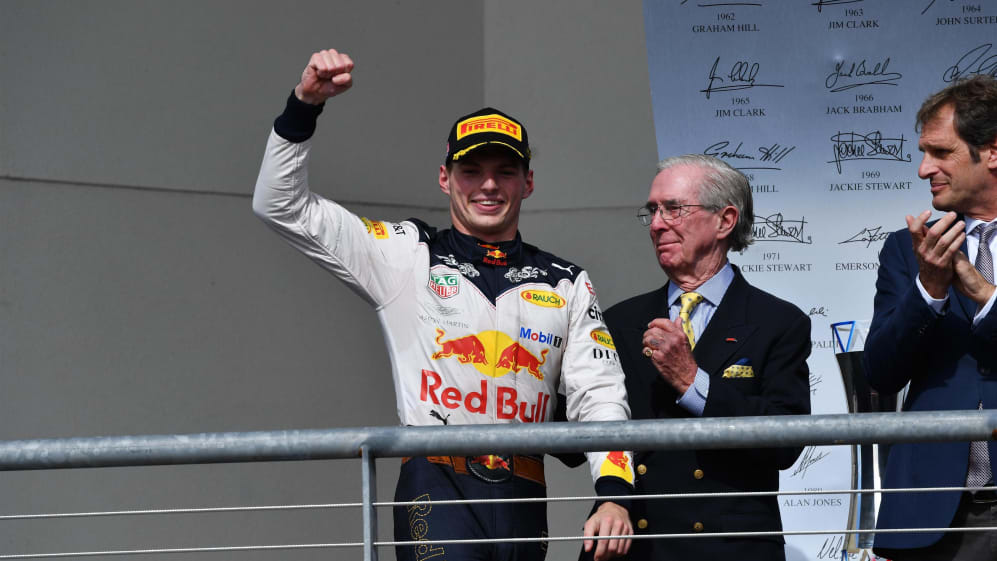 "Today, he has driven an unbelievable race. The thing that is most impressive, all our tyre models were telling us there's no way this tyre will make it to the end. He kept making it work, like In Austria and Barcelona. He got that supersoft to the end of the race."
Verstappen certainly enjoyed his tussle with Hamilton too, with the Briton piling the pressure on with just three laps to go. The Red Bull driver kept the four-time world champion behind, though, and it was the type of tussle he thrives on.
"It's a lot of fun because you have to come from the back," said Verstappen. "You're doing an opposite strategy to them, so it's finding out how you actually finish the race. That's the most fun about it.
"I think it's always good to race against world champions. I think he was very fair. Of course he's also thinking about the championship. It was cool.
"It (the result) was a bit unexpected. I had a good start, and a good first lap. And then very quickly we were back into P5, P4. We could then follow the leaders and we had really good pace. I think we made the right call to undercut Valtteri and from there onwards we could do our own race.
"In the end we could have put some pressure - but unfortunately in the last three or four laps we run out of tyres on the supersoft compared to the guys on soft around me. I'm still very happy. I destroyed my shoes – I think pushing a bit too hard. But all good!"
WATCH: Hamilton runs wide in late battle with Verstappen