Horner lauds Red Bull for 'phenomenal' start to 2023 but expects rivals 'to come back hard' in future races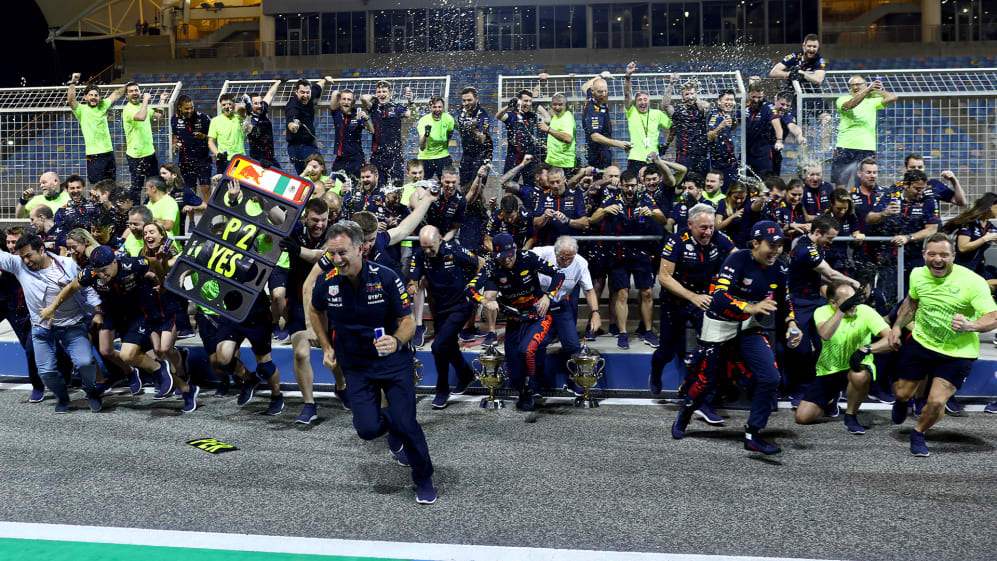 Christian Horner was understandably delighted by Red Bull's performance at the season opening Bahrain Grand Prix, as drivers Max Verstappen and Sergio Perez bagged a one-two result – though he has vowed to keep the team's feet firmly on the ground moving forward.
One year on from their painful double retirement in the Sakhir desert, Red Bull turned the tables with a dominant performance to convert a front-row lockout into maximum points (aside from the fastest lap bonus) and start their double title defence in style.
READ MORE: Verstappen says winning start to 2023 for himself and Red Bull is 'exactly what we were dreaming of'
While Verstappen led home Perez by just over 10 seconds, their nearest rival – Aston Martin's Fernando Alonso – was more than half a minute adrift, followed by the distant lead Ferrari and Mercedes cars of Carlos Sainz and Lewis Hamilton.
"[It was] a phenomenal performance by the whole team [and] back at base to provide a competitive car like we've got to start here," said Horner, before opening up on how Red Bull delivered such a commanding display in the opening race.
"We focused probably a little more on the race than we did on quali, and that paid its dividends today. We were able to run on the softer [tyre] compound, particularly in the middle part of the race, and still have the durability.
"It was a well-executed Grand Prix and, after last year, coming away with zero points, to have 43 on the board feels like a good response."
MONDAY MORNING DEBRIEF: How Red Bull's unique strategy helped seal their dominant 1-2 in Bahrain
Horner was quick to stress, however, that Red Bull will not be getting carried away with their early one-two – and margin of victory – as F1 swiftly moves on to two very different tracks in the form of Saudi Arabia's Jeddah Corniche Circuit and Australia's Albert Park.
"I think the problem is, we've only got one data set, which is at this track – we're not taking anything for granted," Horner commented.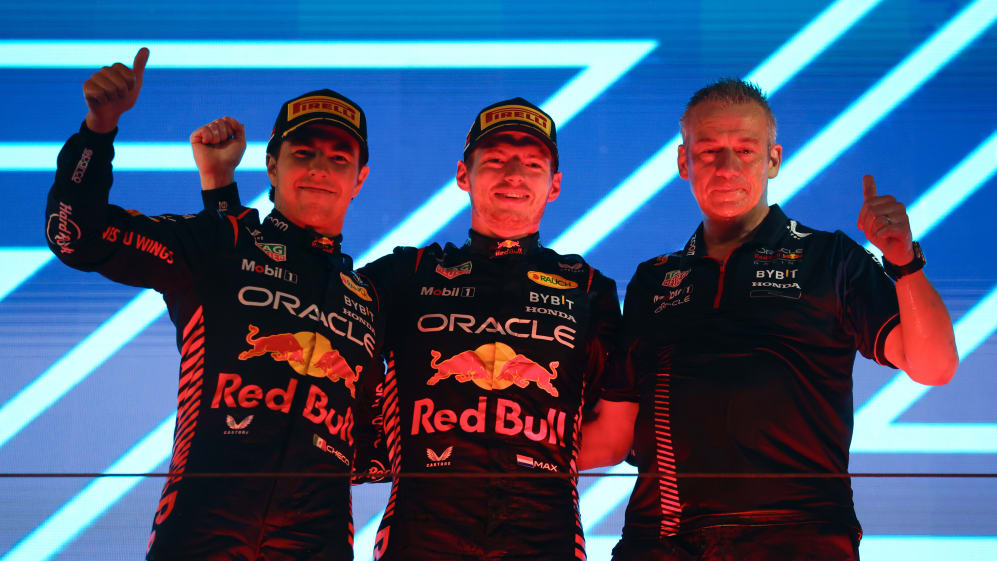 "Let's see in Jeddah in two weeks, Melbourne after that. I think once we've got two or three circuits under our belt, we'll get a much better picture of strengths and weaknesses of our car and our opposition."
Pushed about predictions that Red Bull could win all 23 races this season, Horner described the campaign as a "marathon" and said he "fully expects" rival teams "to come back hard" at future races, noting the threat posed by several teams.
READ MORE: Perez says losing P2 at the start meant 'game over' for his victory hopes in Bahrain
"People have a very short memory in this business. You're as good as your last race. Today we're heroes, tomorrow it could be Ferrari, it could be Mercedes, it could be Aston Martin," he summed up.
Red Bull leave the opening round with a 20-point lead over Aston Martin in the constructors' standings, while Verstappen leads team mate Perez by seven points in the drivers' battle.