Horner: Red Bull have 'no intention' of demoting Gasly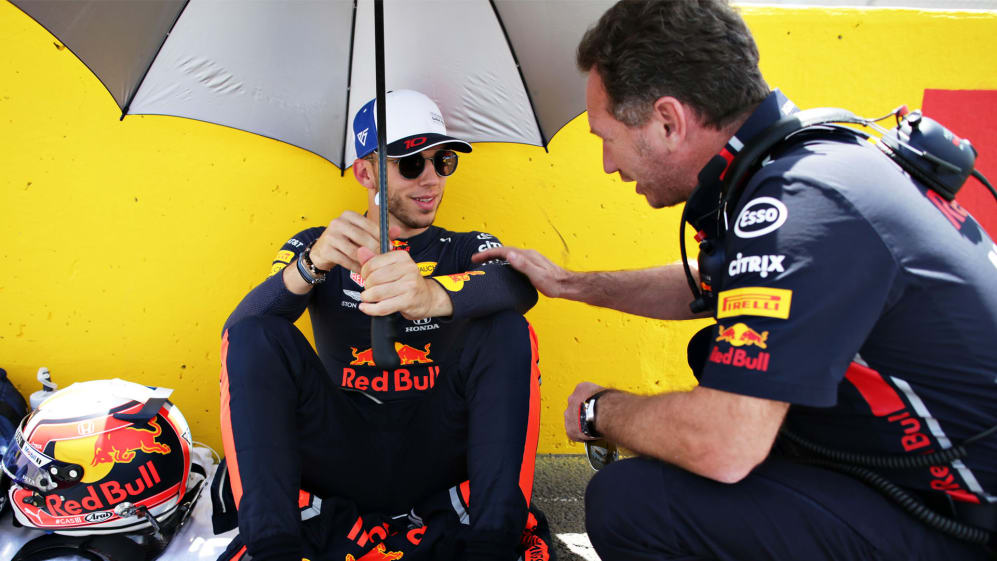 After a rookie season in 2018 that saw him comfortably see off Toro Rosso team mate Brendon Hartley to emerge a star performer, Pierre Gasly's struggles have been painful to watch since his promotion to Red Bull. But team boss Christian Horner has stood by his driver, writing off a return to Toro Rosso for Gasly – or worse – after another difficult weekend for the Frenchman in Austria.
Gasly crossed the finish line in Austria just 7.2s behind team mate and race winner Max Verstappen, but a lap down. Even after Verstappen almost stalled on the grid and fell from second to eighth.
READ MORE: Horner calls Verstappen the best driver on the grid after Austria win
It was arguably the nadir of a season that's seen Gasly fail to build a rapport with the RB15.
"I haven't found exactly what I want from the car, so we will keep pushing," he said after Sunday's race.
"I'm a really competitive guy and there is work to do… I have a lot to learn and take from having Max next to me. I want to deliver more and I know I can, so now we need to work."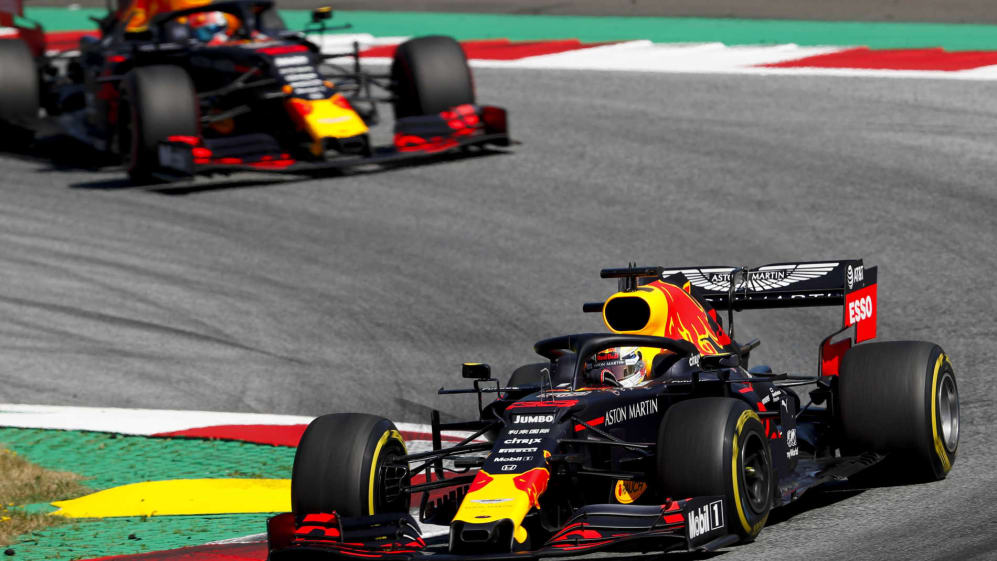 We still believe in him and we'll give him all the support we can to try and nurture the talent we know he has
But while speculation has mounted in the face of Gasly's struggles about the possibility of promoting one of the two current Toro Rosso drivers – either Alex Albon or former Red Bull demotee Daniil Kvyat – into his seat, Team Principal Horner clearly felt compelled to come out in his support of his incumbent driver after the race at the Red Bull Ring.
"There is no intention to change Pierre," said Horner. "He's our driver, we're going to work with him, we will try to get the best out of him.
"Pierre is having a tough time at the moment. We're doing our best to support him, I think he just needs a reset. I think we have got to somehow go control-alt-delete in his head and start again. He is a quick driver. The problem he has got is that Max is delivering every week, and that puts more pressure on him to perform.
"But we're sticking by him. We still believe in him and we'll give him all the support we can to try and nurture the talent we know he has."
Gasly's difficulties in 2019 have manifested in him scoring just 43 points (with a best finish of fifth) to Verstappen's 126 – and just 13 points more than McLaren's Carlos Sainz.