Podcast
Horner reveals Red Bull had talks with Ferrari before deciding they had 'no choice' but to develop their own engines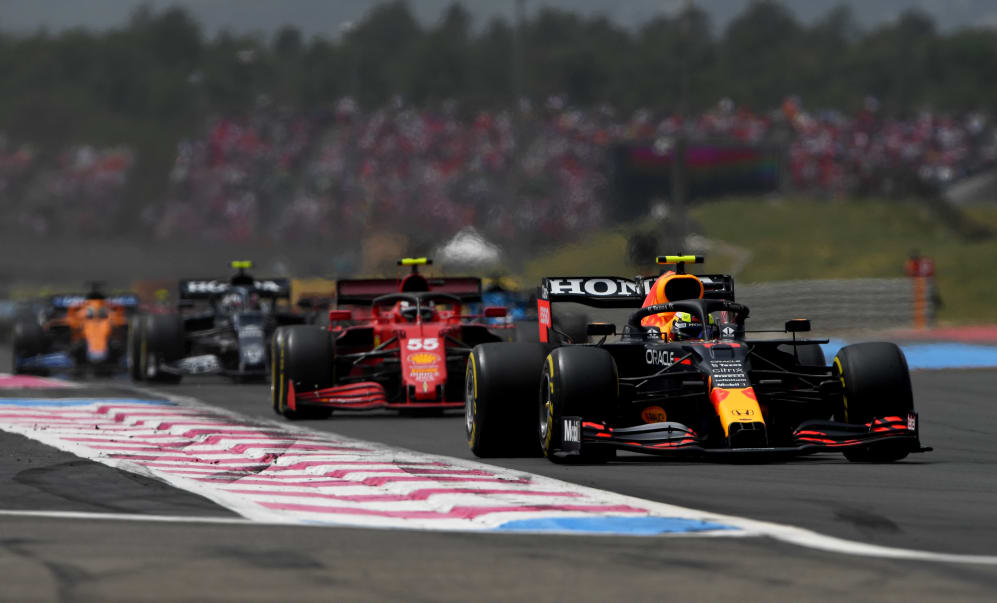 Ever imagined a Mercedes-powered Red Bull? How about a return to Ferrari? On the latest episode of the Beyond The Grid podcast, Red Bull Team Principal Christian Horner reveals the extent of discussions with other power unit suppliers – including the Silver Arrows and the Scuderia – once Honda announced they were pulling out of F1.
The Japanese manufacturer are currently powering Red Bull back to the top of the standings but they will soon leave F1 having announced last year that they would quit the sport at the end of 2021.
READ MORE: The 'shark tooth' diffuser helping Red Bull inch ahead – and why they're finding more gains than Mercedes
On the podcast, team boss Horner explains how Red Bull's search for a new supplier began as he says: "The most natural thing was to have a discussion with the existing suppliers. Mercedes was a very short conversation and Toto [Wolff, Team Principal] obviously wasn't particularly keen on that one.
"Renault – their aspirations as a team didn't include supplying a team like Red Bull, and probably the most willing was Ferrari. And, you know, we had some exploratory discussions, but to be a customer, so to have to accept all the integration particularly with the new regulations coming would be a massively hard pill to swallow, so that's when we started to explore the possibility: OK, how do we take on this challenge in a Red Bull manner and see if we can put a deal together with Honda in the foreseeable future?"
From 2022, Red Bull will produce their own power units with Honda's existing IP (intellectual property) under the new Red Bull Powertrains setup – in a facility based on their existing UK campus in Milton Keynes.
"It's a big step, it's a bold step, to take control of our own destiny as an engine supplier and bring the whole lot under one roof in Milton Keynes. It would make us the only team other than Ferrari to have the whole lot within one facility," continues Horner.
READ MORE: Red Bull recruit more staff from Mercedes for new in-house engine project
But how did Red Bull owner Dietrich Mateschitz receive that plan?
"In terms of a sell, I think he reached that conclusion himself – that we had no choice – and Helmut [Marko] was obviously very supportive and pushing hard for it. It was absolutely the right call…"
Horner reveals much more on the latest episode, including his three most significant Red Bull drivers, Red Bull's plans with their own engines – and how Adrian Newey almost jumped ship to Ferrari in 2014. Listen to Beyond The Grid in the player above, on Spotify, or Apple Podcasts.