Red Bull recruit more staff from Mercedes for new in-house engine project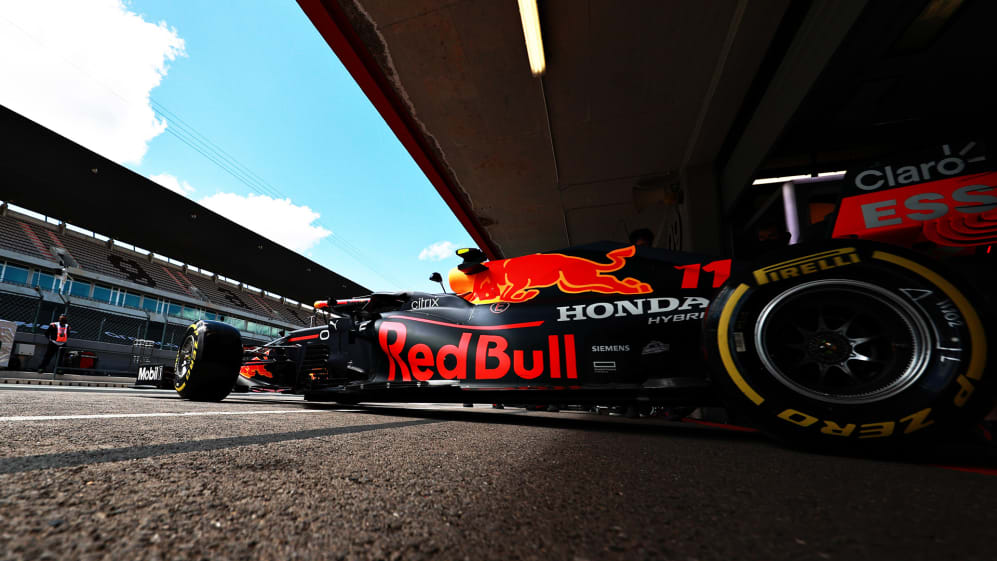 Momentum continues to build for Red Bull's new Formula 1 power unit project, as they announced the signing of five more engine personnel from rivals Mercedes on Thursday…
Last month, Red Bull revealed Ben Hodgkinson, who held the role of Head of Mechanical Engineering at Mercedes HPP, would be Red Bull Powertrains' new Technical Director.
Speaking in Portugal last week, Red Bull boss Christian Horner said more signings were on the way, and on the eve of the Spanish Grand Prix, the four-time world champions have announced five new recruits.
READ MORE: ANALYSIS: Why Red Bull's swoop for new engine boss is such a huge statement of intent
Steve Blewett, who was Mercedes HPP's Head of Manufacturing for more than a decade and Production Manager at Williams previously, will become Production Director, while Omid Mostaghimi swaps his role as Mercedes' F1 electronics team leader to become Head of Powertrains Electronics and ERS.
We know that success will only be achieved by bringing in the best and brightest talent
Pip Clode, Mercedes' F1 Power Unit Concept Team Leader, joins as Head of Mechanical Design ERS, while Steve Brodie leaves his role as Trackside and Final Inspection Manager to become Group Leader ICE Operations. Anton Mayo will be Head of PU Design ICE, having been Engineering Team Leader at Mercedes.
"Red Bull's mission to bring all aspects of its Formula 1 operations in-house through Red Bull Powertrains is an enormously exciting undertaking but also an extremely demanding one, and we know that success will only be achieved by bringing in the best and brightest talent, by providing them with the right tools and by creating the right environment in which they can thrive," said Horner.
READ MORE: Discover the latest upgrades that Red Bull hope will give them championship supremacy
"Today's key leadership team appointments demonstrate our strong commitment to those goals and we certainly benefit from our campus being located in the UK where we have access to a huge wealth of engineering talent.
"Working with our new Technical Director, Ben Hodgkinson, and alongside key personnel retained from Honda Racing Development, each of the senior personnel announced today bring a wealth of experience, expertise and innovativity to the Red Bull Powertrains programme and provide us with the strongest possible technical platform for the future."
Start dates for the new hires have yet to be announced.
When Honda announced they were leaving F1 at the end of 2021, Red Bull decided to form their own engine division – Red Bull Powertrains – initially using Honda technology to carry them through to the end of 2024 before creating their own power unit for 2025 when a new formula is introduced.
The recruitment of six personnel from Mercedes is just the start, with further appointments expected in the near future. Red Bull say they will announce their new Head of Mechanical Development in the coming weeks.
READ MORE: Verstappen says he wants to stay at Red Bull 'for a very long time' as he hunts down maiden F1 title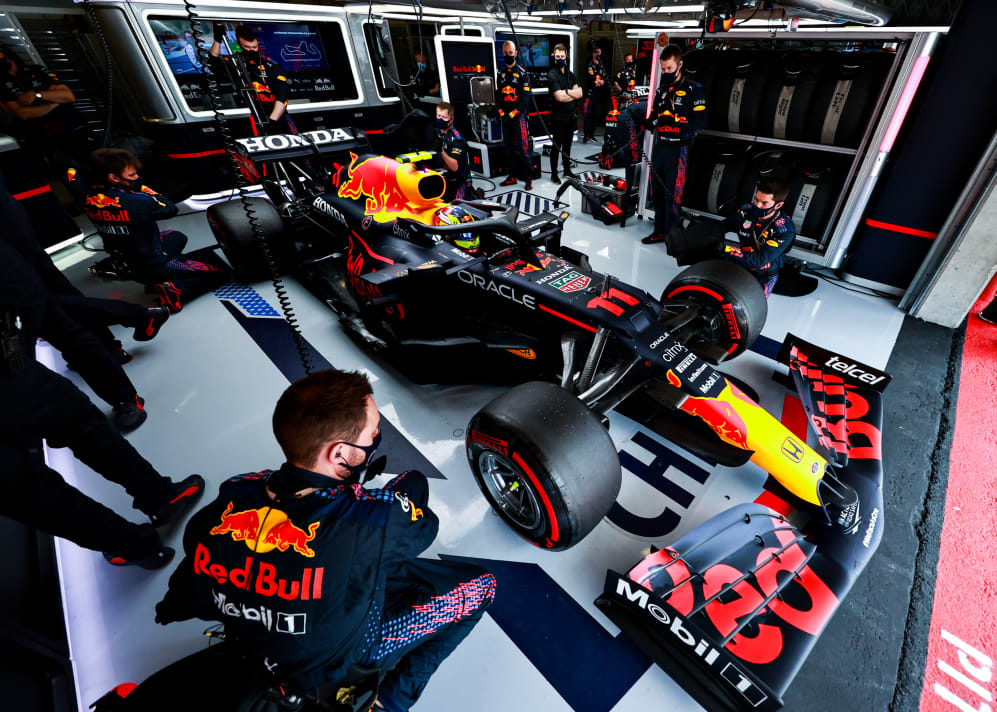 F1.com's Senior Writer Lawrence Barretto says...
Red Bull have their foot firmly on the gas with their new engine project, with the news they have signed yet more personnel from Mercedes.
The quintet will arrive with more than 80 years of Formula 1 experience, from the seven-time reigning world champions no less, and it is therefore quite a coup for Red Bull.
It further enhances the notion that Red Bull are throwing everything at this new project and investing heavily – and that is evidently an attractive prospect for staff looking to make a move.
READ MORE: Ex-Renault boss Abiteboul joins motorsport engineering firm Mecachrome as advisor
It's a great opportunity for the five Mercedes staff to step up into significantly bigger roles at Red Bull than they had at the Silver Arrows, and work on a project with more responsibility from the ground up, utilising the experience they bring from Mercedes.
But at the same time, there will be huge pressure to deliver – and quickly – as Red Bull will demand a strong start to life as a power unit manufacturer.
This is just a battleground such as the one on track
When quizzed in Portugal about Ben Hodgkinson leaving for a rival, Mercedes chief Toto Wolff was pragmatic, saying "this is just a battleground such as the one on track".
And while it is a loss to lose good people, it's important to remember Mercedes are losing just six people from an organisation of 700.
FORM GUIDE: Is 2021 the year Mercedes' exceptional Spanish GP run comes to an end?
They are also well-schooled in pivoting for change, such as when engine boss Andy Cowell left or on the chassis side, with James Allison moving away from the day to day running of the technical team to a more strategic role.
People move on all the time in F1. It's part of life, as they seek new challenges, and given Red Bull and Mercedes aren't too far apart geographically, it's understandable that staff would consider both as viable job options without having to uproot family.
So while this might seem like something of a raid on Mercedes, it isn't unusual – and will likely not be the last.