Horner says he doesn't want Verstappen-Hamilton title battle decided 'in a gravel trap'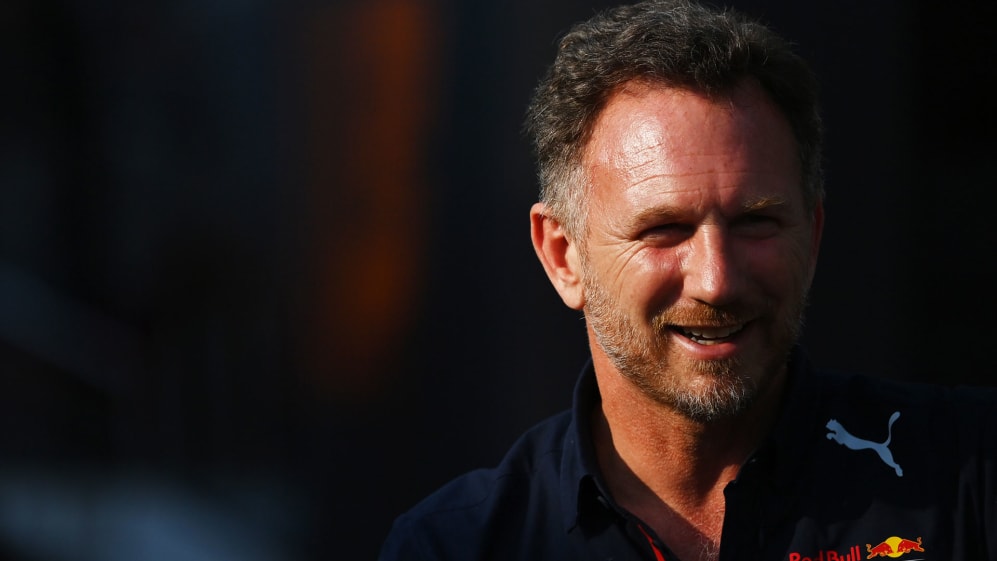 Red Bull Team Principal Christian Horner insists he doesn't want to see the championship battle between his driver Max Verstappen and Lewis Hamilton decided "in the gravel trap" after rival Mercedes team boss Toto Wolff said a Senna vs Prost-type collision could yet dictate where the title goes in 2021.
After an FP1 session that saw Valtteri Bottas lead a Mercedes one-two at Autodromo Hermanos Rodriguez, Horner was first up in the pre-race team principal press conference. Many of the questions centred around comments made by his opponent Wolff to the Daily Mail newspaper ahead of this Grand Prix. Specifically, Horner was asked what he thought about Wolff saying that "whoever is in front is absolutely going to try to do the same as in the Senna-Prost years" if the title fight goes down to the wire.
READ MORE: Verstappen shrugs off Wolff's Senna-Prost predictions as he maintains 'pressure is off' in title fight
"I was disappointed to read the comments that that was being condoned," said Horner, "but I think that we want a really fair fight between now and the end of the championship and I think any driver would want to win the championship on track and I think we're a team of racers and if we can pull off this feat – and it's a massive, massive task – then we wouldn't want to win a championship through a collision between the drivers. There's been enough of those already.
"I think what we saw in Austin was a great fight between two drivers very much at the top of their game and [with] a few more races like Austin between now and the end of the year, I think the biggest winner will be Formula 1. Nobody wants to see a championship decided in the gravel trap," he added.
Wolff also made headlines with the following comment: "I feel he [Horner] is one of the protagonists in a pantomime, part of the Formula 1 cast, and for me as a stakeholder, as a team owner, it's great that he creates these kinds of stories. But it's irrelevant. People have a microphone in front of them or a camera on them and they start to behave like little actors, like Hollywood."
READ MORE: 'I always want to win it the right way' – Hamilton hopes the title won't be decided by on-track collisions
Asked for his response, Horner said: "I was quite flattered actually, being called the protagonist, if you look at what the definition of that means. I think you also need an antagonist to have a protagonist and one could say perhaps Toto fills that role pretty well. If it were a pantomime, perhaps the pantomime dame role might suit him.
"As far as we're concerned, it's all noise," he added. "It all depends on what you do on the track and if you can do your talking on the track then that has way more weight and value.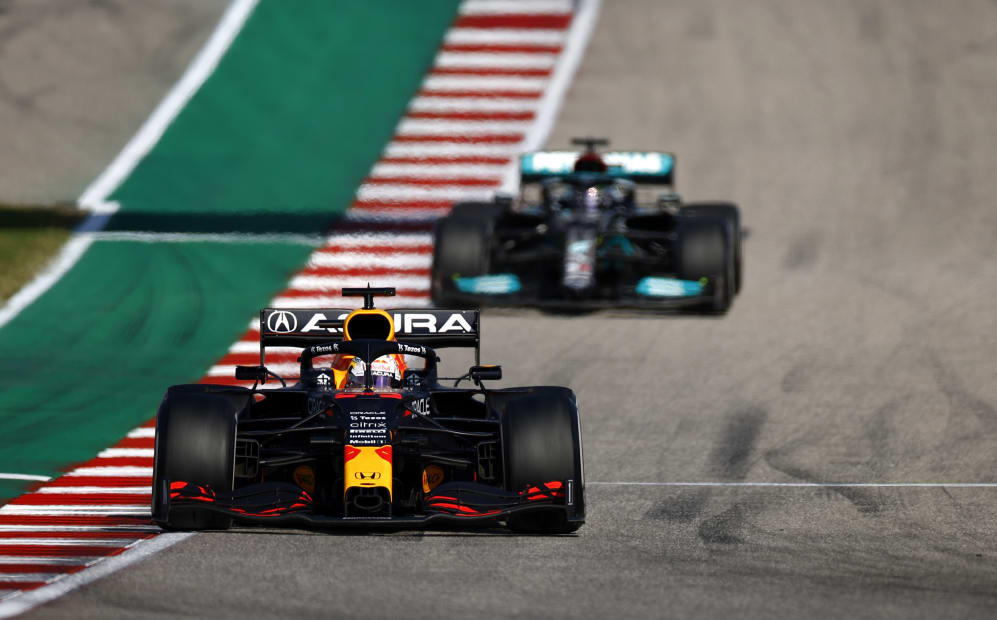 "Toto, he likes to throw in a comment here and there and that's part of the needle, that's part of the sport, he's got a lot at stake: he's going for an eighth World Championship with his driver; we're going for a first with Max and to add to the titles that we've already won.
GALLERY: Check out the special helmet designs from Perez, Russell and Vettel for the Mexico City GP
"Formula 1's a competition and as the pressure builds you see people react to pressure in different ways. We're at the business end of the championship now so you can feel the tension and that will only grow the longer this goes on. If Toto wants to make a comment or two, I'm fine with that – it's pantomime season coming up anyway so it is what it is," said Horner.
Red Bull are 23 points behind Mercedes going into the Mexico Grand Prix while Max Verstappen sits 12 points ahead of Lewis Hamilton with five races remaining.
2021
Drivers' Championship standings
POSITION
POINTS

1

Max

Verstappen

Red Bull Racing

287.5

2

Lewis

Hamilton

Mercedes

275.5