'I always want to win it the right way' – Hamilton hopes the title won't be decided by on-track collisions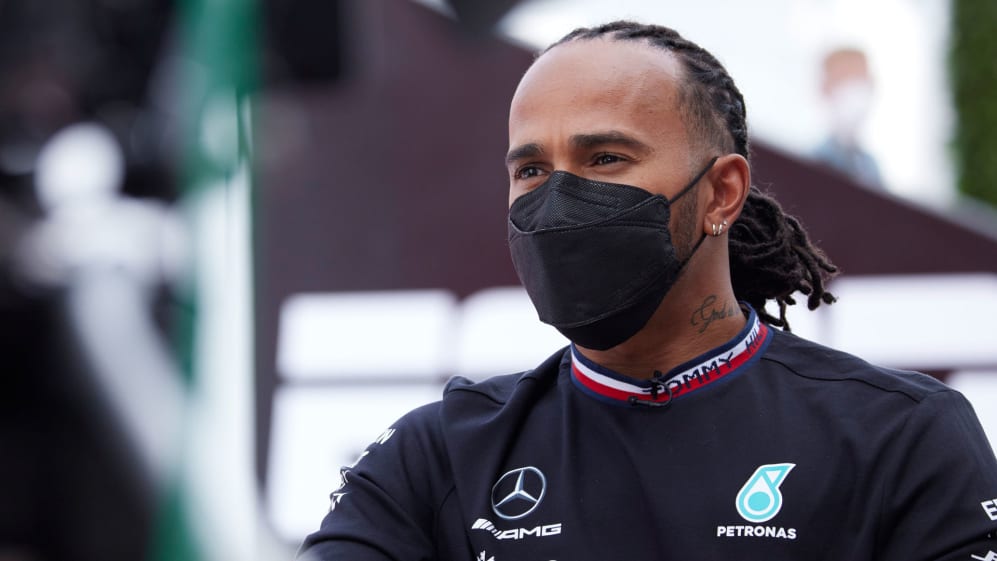 Lewis Hamilton says he hopes that on-track contact between himself and Max Verstappen won't decide the championship after comments made by Mercedes Team Principal Toto Wolff suggested that a repeat of the Senna-Prost rivalry is on the cards.
Ayrton Senna and Alain Prost's legendary rivalry had numerous flashpoints including at the infamous 1989 Japanese Grand Prix, in which Senna collided with his French team mate at Suzuka to try and sway the title fight in his own favour.
Recently, Mercedes boss Wolff told the Daily Mail newspaper: "If it was to come to the scenario of the last race in Abu Dhabi and they [Hamilton and Verstappen] were to be racing each other for the title, whoever is in front is absolutely going to try to do the same as in the Senna-Prost years."
READ MORE: Top 10 defining moments from the Senna and Prost rivalry
But at Mexico, on Thursday, Hamilton responded to a question paraphrasing Wolff's comments. He said: "I haven't read what Toto said but I highly doubt he would insinuate that would ever be the case.
"We've never won a championship in that way; I have never won a championship in that way and would never want to. So, that's from my perspective, my point of view: I'm here to win in the right way and that's through sheer skill and determination and hard work."
The Briton added that he also wouldn't want to lose a championship in the 'wrong way'. "You know how I've won my championships in the past and I always want to win it the right way. If you're going to lose it, you lose it the right way also: with dignity and knowing that you're giving it you're all and you've done things the right way and you've worked as hard as you could.
"It's all you can do, is give it your all and work as hard as you can with the team. If it doesn't work out, you live to fight another day," said Hamilton.
There have been flashpoints between Hamilton and Verstappen in this year's campaign too, with the pair coming together at Silverstone and Monza, while they battled wheel-to-wheel at Imola and Bahrain earlier in the season too. The seven-time champion was asked how he has kept his cool this season, replying that his experience has kept him calm – adding that he intends to "lead by example" as young drivers take him on in the future.
READ MORE: 'We'll see' – Perez non-committal on whether he'd give up home win to Verstappen in Mexico City GP
"I have been here a long time," he replied. "And I know Max has not won a championship in a long, long, long time, so I know what it's like going for your first championship, particularly in this sport, I know the pressures that come with that, and so it's nothing less than I expected from him.
"Plus he's still a youngster and he's going to be growing a huge amount over the next decade, which I think everyone will be excited to see, so yes, just trying if I can to lead by example because as I said I know a lot of youngsters particularly that are racing, that are looking at what I do and what I say, and that's important to me," he added.
The Autodromo Hermanos Rodriguez, at which the title protagonists have won two Grands Prix apiece since 2016, is regarded as a track that suits Red Bull – and Hamilton could face an uphill battle as he stares down a 12-point deficit to Verstappen in the title race.