Verstappen shrugs off Wolff's Senna-Prost predictions as he maintains 'pressure is off' in title fight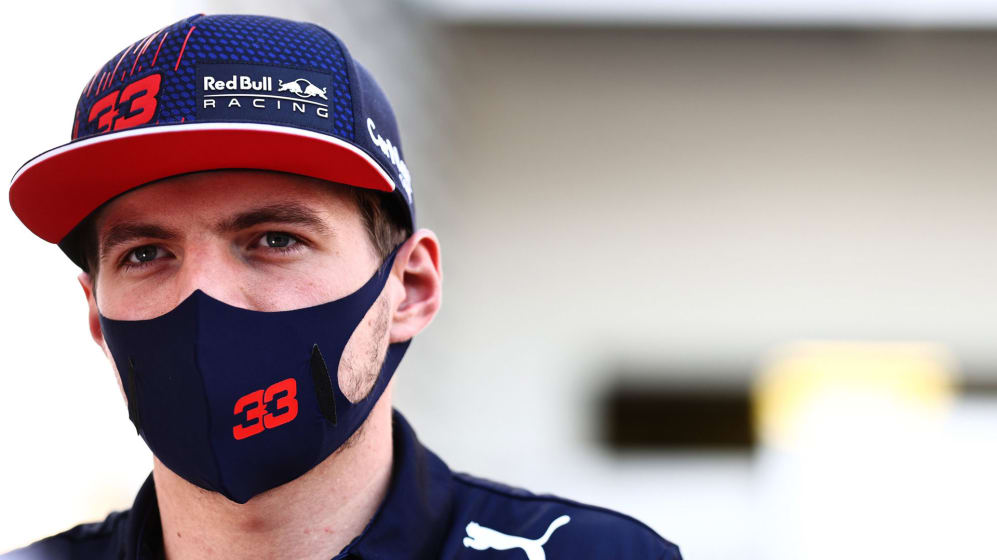 After his rival Lewis Hamilton hinted that Max Verstappen may be feeling extra pressure as this is his "first" championship battle, the Red Bull driver has responded by batting away any insinuation that he is feeling pressure at all – and insisted he's given no thought to the possibility that a collision will decide the title in either driver's favour.
The championship leader, 12 points ahead of Hamilton going into this weekend's Mexico City Grand Prix, was asked how he is keeping his cool with five races remaining – and whether he's feeling any pressure after the Briton said earlier on Thursday: "I know Max has not won a championship in a long, long, long time, so I know what it's like going for your first championship, particularly in this sport, I know the pressures that come with that, and so it's nothing less than I expected from him."
READ MORE: 'I always want to win it the right way' – Hamilton hopes the title won't be decided by on-track collisions
Verstappen responded: "I like what I'm doing, you know? So that takes the pressure off. It's not the first time I've been in a championship fight, yes [it's the] first time in F1 but not in my life so that doesn't really change because you need to win, and that's what I've been doing in the past as well so I need to strive to do the same here.
"Like I've said already [in] previous races: when the car is capable of winning I'll win; if the car is not capable of winning I won't win."
As for Mercedes boss Toto Wolff's comments to the Daily Mail newspaper in which he said that contact between the protagonists heading into the title run-in could well happen, likening the situation to the turbulent Alain Prost-Ayrton Senna rivalry of the late '80s and early '90s, the Red Bull driver said he wasn't giving that any thought.
"I don't really think about previous historic fights between two drivers, what they have done – that's the past. I just focus on what I have to do on track and that's to try and do the best I can, and that's how at the end of the day you're going to win the championship: you have to try and get the most available points out there and of course try to beat your rival," said Verstappen.
READ MORE: 'We'll see' – Perez non-committal on whether he'd give up home win to Verstappen in Mexico City GP
Returning to Autodromo Hermanos Rodriguez, where he's won two of the last three races – and only missing out on pole in 2019 thanks to a qualifying penalty – Verstappen is considered the favourite this weekend. But he said there's plenty to do to avoid an upset.
"I've said before, it's all about details. You can look good on paper, but you still have to nail your set-up and all the combinations around it. It might look good for us, but we have to again be on it From FP1 onwards and make sure we are in the right direction with the car," he concluded.