Horner says it feels 'great to rebound' with Saudi Arabian win – but Perez 'desperately unlucky'
Red Bull Team Principal Christian Horner sympathised with Sergio Perez after the pole-sitter lost out on victory in Saudi Arabia, but he was ecstatic that his team got off the mark with a victory through Max Verstappen as they look to retain the drivers' title.
At Jeddah, defending champion Verstappen won over Charles Leclerc in a scintillating late-race duel, after pole-sitter Perez had fallen out of the podium spots. After Red Bull's double DNF in Bahrain, where Verstappen and then Perez both dropped out of podium contention late on, Horner was thrilled to put points – and a victory – on the board.
F1 NATION: Verstappen, Newey, Horner, Steiner and Norris review the Saudi Arabian GP
"Yes, it was great to rebound after the issues we had and what a great race. It was a very strategic race for Max, not taking too much out of the tyres to make sure he had enough to attack at the end, and some great racing between him and Charles; thankfully he had enough to hang on at the end," said Horner.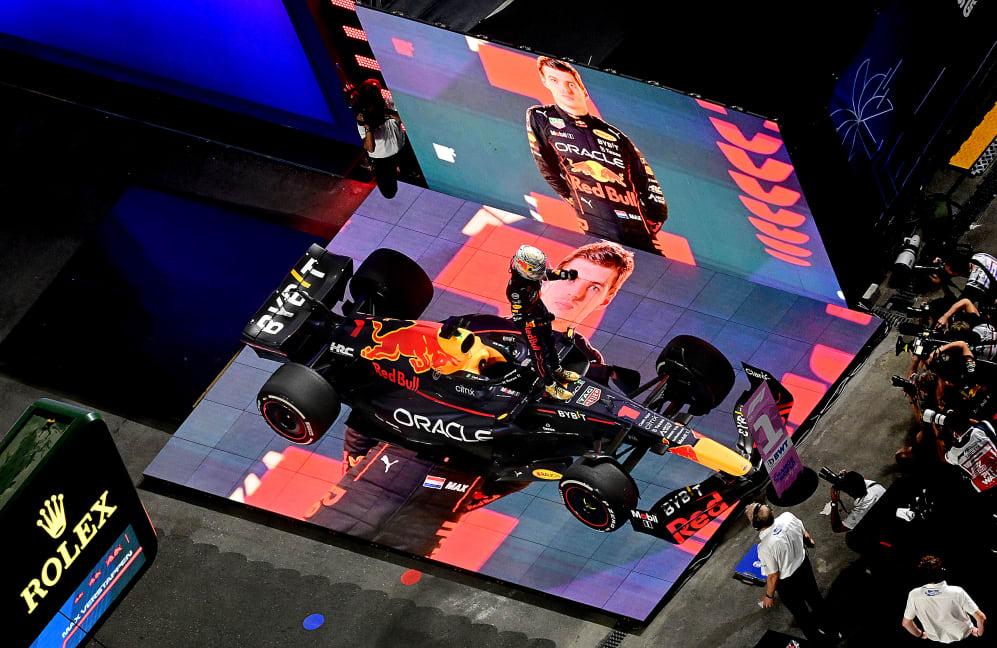 The Red Bull boss made sure to credit his team back in Milton Keynes as the RB18 machine has proven its title credentials so early in the season – and a proper threat to championship leaders Ferrari.
"What I'm particularly pleased with is we probably came onto the development of this car later than our rivals. And the whole team in Milton Keynes, after the effort that went into [RB]16B last year, the lateness of that championship, the pressed time for this car, they've worked incredibly hard – this is just the kind of result that injects a whole bunch of energy into the factory.
"I think you can see there's big variance of interpretations of the rules and we've come up with a creative solution, and it gives us good potential for the season ahead, so to get this early victory is fantastic for the whole team."
TECH TUESDAY: Red Bull and Ferrari's wildly different solutions to the challenge of Jeddah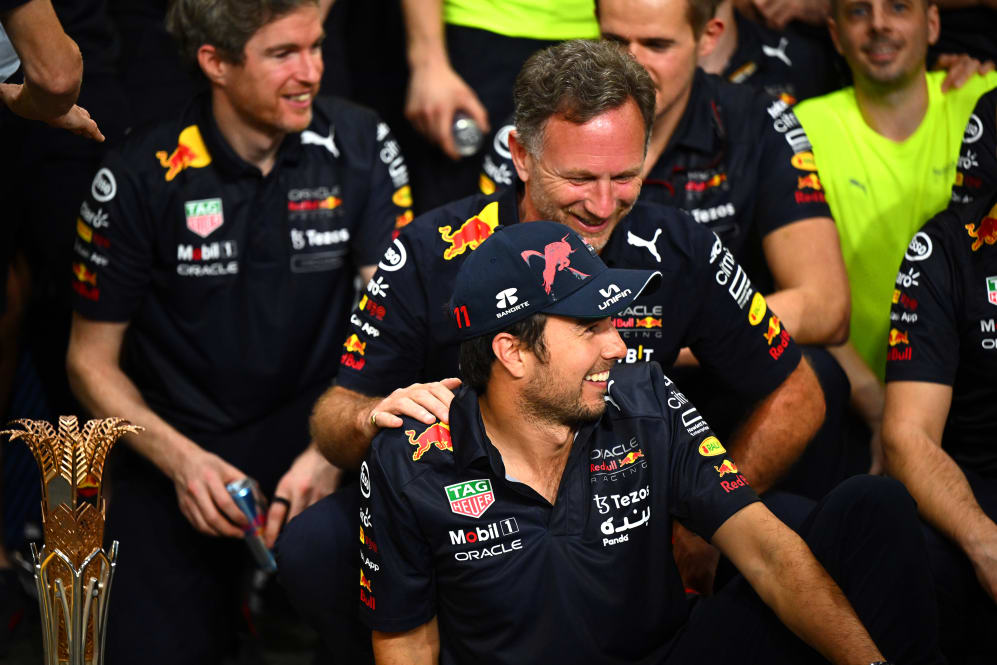 As for Perez, who lost out on victory and a podium having pitted a lap before the Safety Car emerged, and then fell to P4 as he was forced to return a place (gained under that caution period) to Carlos Sainz, Horner said his driver was unfortunate not to have finished higher than fourth on Sunday.
"Desperately disappointing for Checo, because, what an incredible lap yesterday to get that pole. He converted that into the lead, was controlling the race beautifully, we pitted on the lap that was discussed pre-race and then bang: a Safety Car. Sometimes they work for you, sometimes against, and it was unlucky today.
READ MORE: Perez says Safety Car 'ruined' his chance of victory from pole position at Jeddah
"Checo had good pace at the beginning of the stint, was just starting to get tyre deg, we could see Charles [Leclerc, P2] getting within the undercut… then the Safety Car gives the others a free stop – desperately unlucky for Checo."
Australia follows – Albert Park returning for the first time since 2019 – on April 08-10, with Red Bull third in the constructors' championship and Verstappen third in the drivers' standings.