Horner says Red Bull better prepared for 2020 than any other year in hybrid era
Could this be the season that Mercedes' domination of the hybrid era is finally stopped? Red Bull Team Principal Christian Horner certainly hopes so, and on Friday he fired a warning shot at the Silver Arrows as he said his team are in the best shape they've been in since 2013, when Sebastian Vettel secured them a fourth successive championship double...
After Max Verstappen finished third behind both Mercedes in FP1 at the Red Bull Ring on Friday morning, Horner sat in a press conference alongside Mercedes boss Toto Wolff and was asked how well the team have prepared for this unorthodox season ahead.
READ MORE: Horner hints Red Bull are ready to run their own version of Mercedes' DAS steering system
"Well I think that obviously since the hybrid formula was introduced in 2014 this has definitely been our best off-season, albeit a very different off-season," he replied.
"We're obviously into the second year of our partnership with Honda, it was a great start last year winning three races and I think that momentum we've built, that convergence that looks like it's happening with the engines, it feels like we are coming into this year better prepared than any previously in the hybrid era. So that would take us back to 2013."
Red Bull arrived at their home track in Spielberg with a new-specification Honda power unit, adding to the gains the Japanese manufacturer made in 2019. Their work on the engine helped Red Bull – and Verstappen – win the Brazilian, Austrian and German Grands Prix last season, and Verstappen is in for a chance of a hat-trick at the Red Bull Ring this season.
As a result, Mercedes' boss Toto Wolff is expecting a proper fight from Verstappen and his team mate Alex Albon, who is now in his second season at the squad.
WATCH: F1 is back! Watch the cars return to the track in Austria
"Well, Red Bull was close last year," said Wolff. "They had a little bit of ups and downs but in some of the races they were more competitive than us. Alex Albon is going to get more comfortable in his car, and we rate him and Max - there's nothing we need to add about [Max's] potential.
"So I very much expect Red Bull to give us a run for our money and vice versa, and this is, I think, what Formula 1 needs."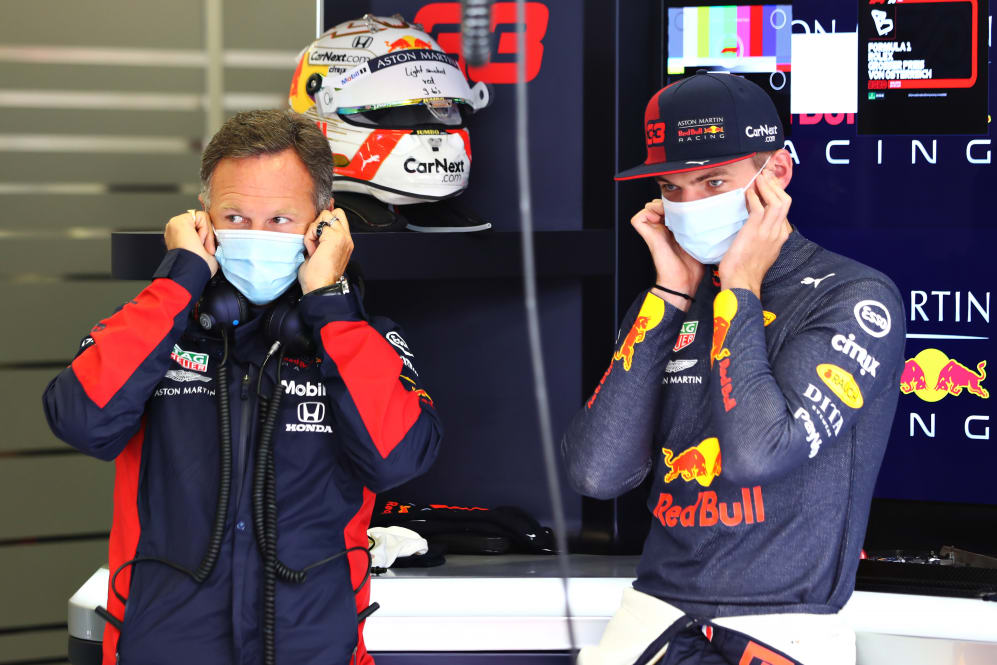 Despite being happy with where his team is at, Horner said it won't be easy to usurp Mercedes unless they get the basics of the RB16 right - an even more important factor this year given the teams will be using the same cars again in 2021.
READ MORE: DRIVER MARKET: Sabbatical of no interest says Vettel as he weighs up F1 future
"I think beating Mercedes under any circumstances is going to be extremely difficult when you consider their past six seasons, and what we're also looking at is pretty much an 18-month season in many respects," Horner explained.
"So it's important to get the basis of this car right because it doesn't just affect this year it affects next year as well. We've got a good starting point. We got close to Mercedes last year at a few circuits – Mexico, Brazil were a few to name – but hopefully we can keep the pressure on and not give them an easy time this year."