Feature
How shrewd race craft and brilliant tyre management allowed Hamilton to snatch victory in Portugal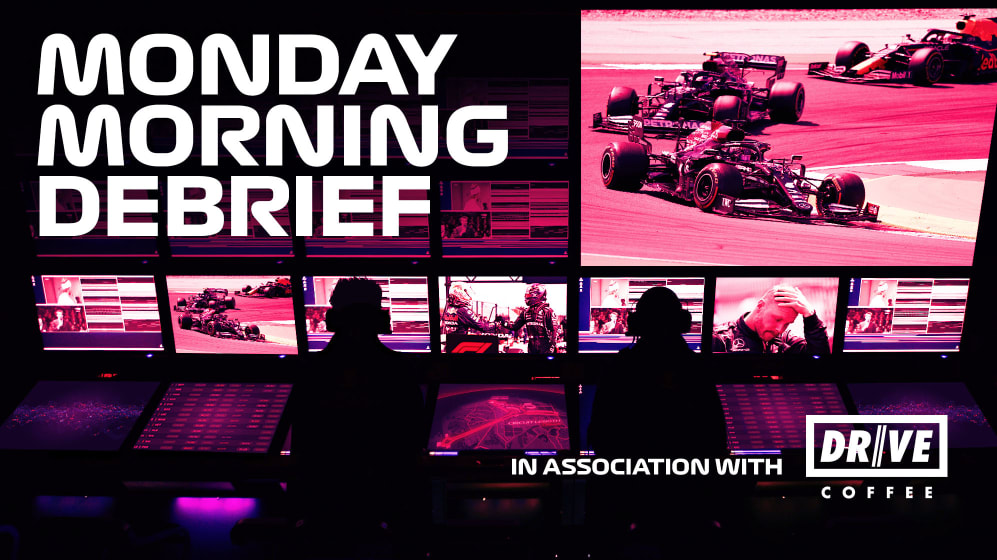 "Lewis is very good at overtaking. He seems to know where to position the car building up to it. He also often doesn't keeping trying lap after lap after lap, he'll just sit there and then take the opportunity. But his feel for the tyres is key to how he manages to sit there and not overheat them and look after them. He's got the same tyres as everyone else and you damage them by getting them hot, by sliding them, so the key to it is just keeping them cool and managing the sliding. I think he's just better at it than the others."
That's Mercedes' track engineering chief Andy Shovlin talking about how Hamilton managed to win despite not setting pole, not winning the start and being demoted a further place on a lap seven restart.
READ MORE: Red Bull race pace 'not good enough' to challenge Mercedes in Portimao says Verstappen
Hamilton's team mate Valtteri Bottas had set pole and led the early going. Max Verstappen's first Q3 lap was good for pole but was deleted for track limits, putting him only third on the grid – but he jumped Hamilton on that restart, as Lewis was looking in his mirror at exactly the wrong moment, just as Bottas gunned it away.
Yet that wasn't the race lost; far from it. All was still to play for and Hamilton remained calm.
"You never really know with Lewis," cautions Shovlin. "He was a bit frustrated with himself at the Safety Car restart, and then a bit like last year, he seemed fairly calm and collected and wasn't really talking to us at that point and I don't know how confident he was that he could retain position, but the thing here that you saw was, that as soon as anyone has any kind of a moment in 14, they become vulnerable and it is a relatively easy track to overtake and if you can get within seven tenths, you are in with a shout.
"So, as it happens, it sort of felt like if he hadn't done it that time, he would have had a few goes and eventually made it through. But yeah, for Lewis, he seemed pretty relaxed about dropping to that [P3] position."
READ MORE: 'No idea why I didn't have pace' says baffled Bottas after dropping from pole to third
What gave him that confidence? Just like last year here he seemed to have figured out how to get close to the car in front through the long Turn 14-15 loop onto the straight without overheating the tyres – something that Verstappen was unable to do in the Red Bull. It could just be the differing traits of the two cars, but Hamilton almost certainly has something to do with it too.
Aside from the targeted (as opposed to relentless) attacks that Shovlin referred to, there's also how Hamilton was placing his car. He'd back off through the middle section where it's not feasible to pass even as Verstappen was attacking Bottas like a terrier.
But with his tyres now unstressed, he'd ensure he was right back up with Verstappen into Turn 13, the hairpin where getting good drive out determines your momentum through those long final two turns. So, if Verstappen made the slightest error, Hamilton would be there. Verstappen did make a small error – and Hamilton did pass. Just as he later also passed Bottas.
RACE HIGHLIGHTS: Watch all the action from the Portuguese Grand Prix as Hamilton takes win 97
"There are a few different lines you can take," he offered, "a bit like in Austin, where you don't always place yourself in line behind, but you can offset." He was probably already giving away more than he really wanted to. "I guess it's just knowledge of the tyres, really and knowing which ones you can lean on and where you can… I can't really say too much, to be honest. I think everyone was pushing. I think I just managed to get the balance pretty sweet, better for the race than it was for qualifying."
He makes it sound easy. But it's not.