Horner says Verstappen is amongst the 'greatest this sport has seen' as he applauds three-time champion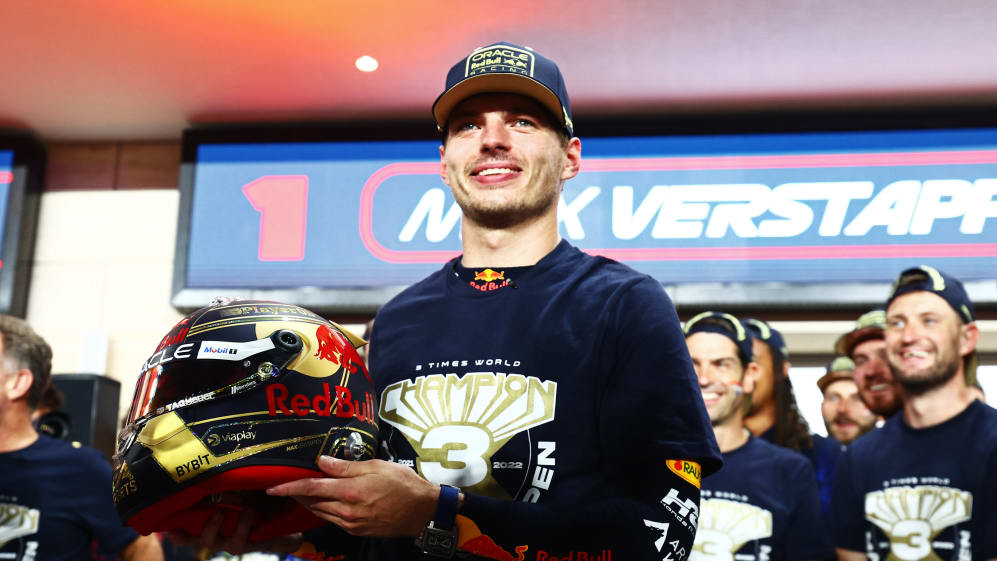 Red Bull Team Principal Christian Horner has lavished praise on his "out of this world" three-time world champion Max Verstappen, before warning the rest of his 19 rivals that the Dutch driver can still get even better.
Having led the championship standings since the opening race in Bahrain, Verstappen's second place finish in the Qatar Sprint was enough to see him take his third consecutive drivers' title.
TREMAYNE: Verstappen can hold his head high in the company of his fellow three-time champion greats
Speaking to Sky Sports amid the celebrations on Saturday, an emotional Horner was full of praise for the "phenomenal" Verstappen, saying he now rubs shoulders with some of the "great names" in Formula 1 history.
"It's been by far the most dominant [season Red Bull have had], so it's come as no surprise, but to see Max join some of the great names that I talked about earlier, [Jack] Brabham, [Ayrton] Senna, [Niki] Lauda, Sir Jackie Stewart. He is in that bracket now," said Horner.
"The way he has driven this year has just been out of this world. You have to take a moment to reflect, [you] have to be in the moment. Everything he has done this year has been phenomenal.
"I just think the whole team as well, the way they've galvanised and are working so well together, not just here but all the unsung heroes back at the factory, across all the 22 departments that make up our team. This is the combination of that."
Horner also revealed the traits Verstappen possesses that makes him the "most competitive driver" he has encountered, and why that puts him amongst the best this sport has seen.
READ MORE: Verstappen calls winning third title 'a fantastic feeling' as he joins elite club after Qatar Sprint
"That's his makeup, and I think he is the most competitive driver that I have ever met," said Horner, when asked about Verstappen's hunger to succeed. "I think the determination that he drives with, the passion, the heart, the commitment, and of course the abundance of skill that he has.
"He is up there with the very, very best, some of the greatest this sport has seen, and I think that this season has just surpassed anything we've ever seen.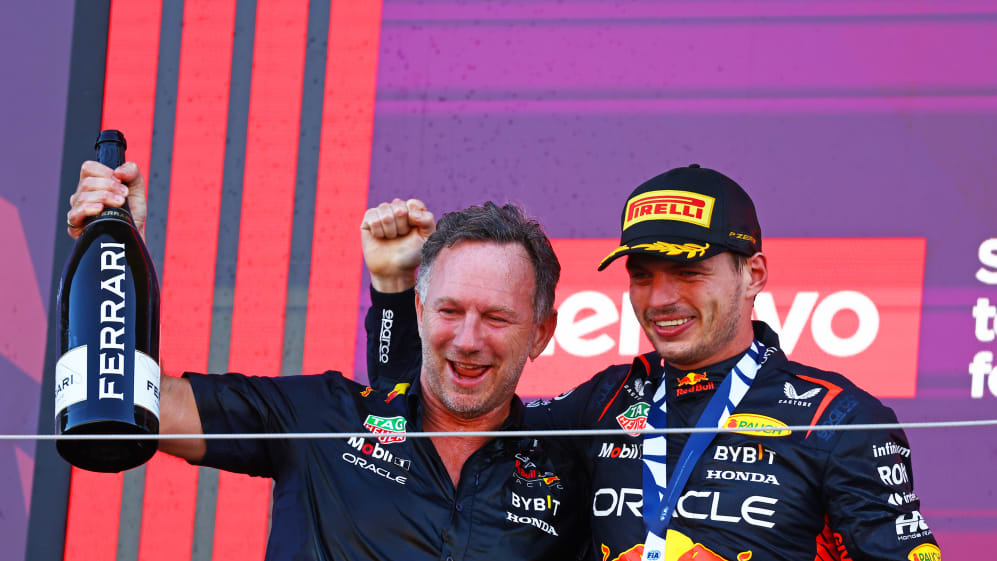 "We did a lot of winning with Sebastian, but this has taken it to yet another level, and he is only 26. I think he's still going to get better, I think he's still going to evolve, and I think he's still going to grow as a driver."
Off all the characteristics Verstappen possesses, Horner was asked which one 'blows' his mind the most. He replied: "I just think the self-belief, the self-confidence he has in himself to go out and nail it, to go out and deliver.
READ MORE: Verstappen secures third F1 world title as Piastri takes Sprint victory in Qatar
"We've seen it in the wet, we've seen it on out laps, we've seen it in changing conditions, it's just quite outstanding, and I think that for me is the biggest thing.
"His ability to be at one with the car, and the confidence in himself, and the self-belief as I say is absolutely standout."