Feature
DRIVER MARKET: Are we close to knowing Hamilton's future plans?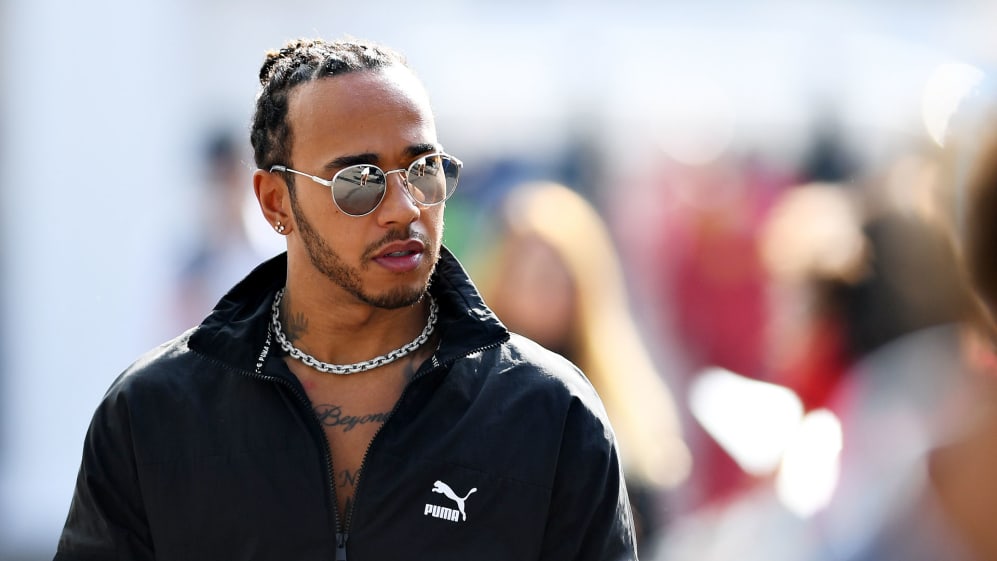 Once Ferrari signed Charles Leclerc to a long-term deal in December, and Red Bull did the same with Max Verstappen earlier this month, it was inevitable sharp focus would switch to Lewis Hamilton and his plans for 2021 and beyond. So what's the latest?
There has been speculation in Italy that talks for a fresh Mercedes deal had stalled, but the six-time world champion moved to quash such chatter via an Instagram story – which incidentally was later deleted. "FYI Toto and I have not even spoken about contract yet. Nothing is being negotiated currently, papers making up stories."
READ MORE: Why Verstappen made an early commitment to Red Bull
There is nothing unusual about the fact Hamilton and Mercedes chief Toto Wolff haven't begun formal contract talks yet. Traditionally, Hamilton has waited until he has returned from his winter break/training block to discuss new deals – and even then, the initial focus will be on making sure they are fully prepared for another title tilt.
Speaking in Abu Dhabi last year, Wolff said: "We haven't given ourselves a date. The most important is not to dash off. I'm really looking forward to being back in the office and having a normal day and night rhythm, and when we come back at the end of January, February, define a schedule on when we want to discuss it."
Hamilton has been abroad, this last week with his father Anthony joining him, and focusing on training and enjoying the break ahead of what will be F1's longest-ever season. During his downtime, he has posted a series of photos and videos while away, including him and his dad doing a bit of car karaoke, singing Justin Bieber's What Do You Mean?
Oops! Error retrieving Twitter post
Sticking with Mercedes beyond this year remains the most likely outcome, one which was enhanced when Ferrari and Red Bull signed deals with arguably his two strongest rivals Leclerc and Verstappen. It puts him in a very strong negotiating position, as Mercedes will need to keep him.
Equally, Mercedes have shown themselves capable of giving him a winning package for six consecutive seasons, so if Hamilton wants to break all the records, making him statistically the most successful F1 driver of all time, staying put with a team that loves him and is a proven success makes sense.
READ MORE: The constant evolution behind Hamilton's greatness
In Abu Dhabi, Wolff was asked how he rated the chances of Hamilton staying. "I would rate it personally – and I'm leaning myself out of the window here – at 75 percent. And I give you the number because I think from the rational, everything speaks for continuation of the relationship from both sides," he said. "But equally, there is a 25 percent chance that we are not in control of. So we'll see how the next months pan out."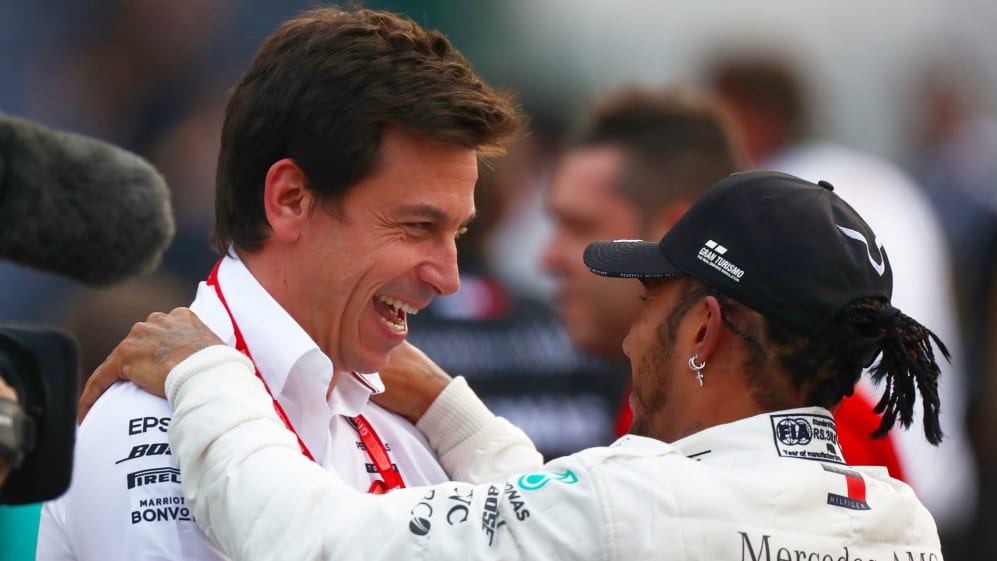 There has been speculation suggesting Mercedes are considering their future in F1 beyond the end of this year, when their commercial arrangement comes to an end (as is the case for their rivals), which would naturally leave Hamilton without a seat for 2021.
But when asked if the Silver Arrows were planning to leave F1, their parent body Daimler's chief executive Ola Kaellenius replied: "Not true." There was a suggestion of a board meeting to discuss the future on February 12. But it is understood the future of F1 is not up for discussion and that, in fact, there is no board meeting that day...
READ MORE: Hamilton and Ricciardo take control of the 2021 driver market merry-go-round
Talks about Mercedes' new commercial arrangement are ongoing, with Hamilton set to enjoy a last few days away before shifting attention to a pursuit of a record-equalling seventh world title this term. Both sides have a desire to continue together beyond this campaign. But with a packed schedule, finding time to chat about it between races won't be easy – so don't expect a quick announcement…