Feature
How fan power inspired McLaren to go with a special livery for Monaco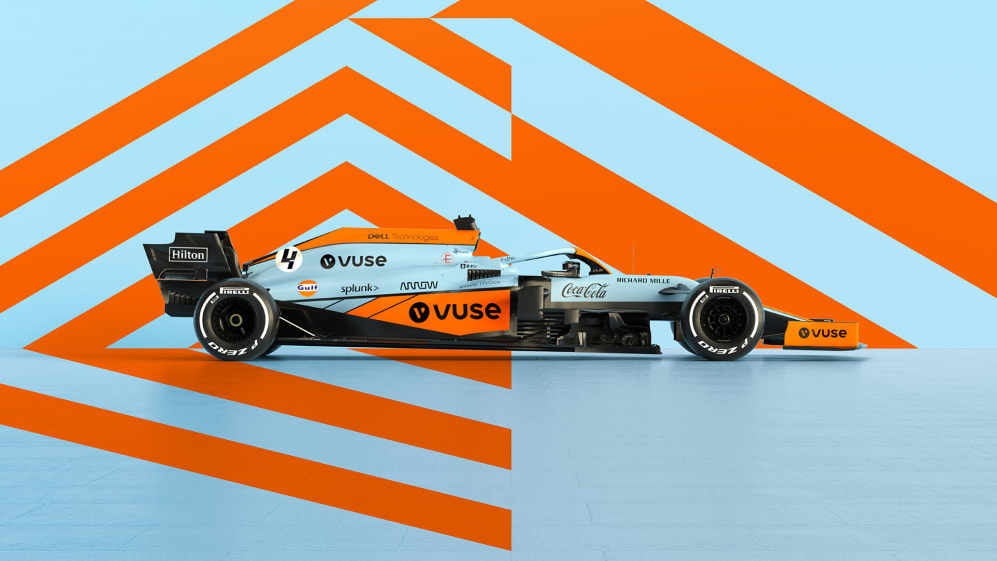 The famous Gulf oil colours made a return to Formula 1 last year with McLaren, but they stopped short of a complete livery overall that would have matched the iconic blue and orange colour scheme the McLaren F1 GTR ran when it finished second at the Le Mans 24 Hours in 1997. But now they are back, as Lawrence Barretto explains...
A logo on the engine cover and wing mirrors, plus the drivers' race suits - that was the extent of Gulf's visual presence on McLaren's cars to begin with. But voicing their thoughts online, many fans wanted them to go further, and that sparked a chain of thought that culminated in the team's decision to create a one-off livery overall for next weekend's Monaco Grand Prix to celebrate a partnership that dates back to the late 1960s and early 1970s when the two companies linked up in F1 and Can-Am racing.
READ MORE: McLaren to run one-off livery for Monaco Grand Prix, using iconic Gulf colour scheme
"The fan reaction [to the new partnership in July] was unbelievable and we were taken back, and I think McLaren also, at the reaction we got," said Gulf Oil CEO Mike Jones when speaking to select media at one of McLaren's sites in Woking.
"We were having fans who had created their own mock-ups and they were sending personal messages to Zak [Brown, McLaren CEO] on social media, saying 'why don't you do this?' I think it's fair to say that even one of the drivers was very keen to do it. So Zak and I started thinking about the history of Gulf and McLaren and we took it from there."
Brown added: "We tasked our teams with coming up with something that captured something really special, and I think they've delivered on that. At this point we only intend to run it at Monaco. I think if you are going to have a special livery, you need to keep it special.
"It is something that isn't done that often in Formula 1, sometimes there are variations of livery with a little bit of a tweak here or there, so I think I'm quite proud of the opportunity Gulf has presented us as McLaren to try and continue to lead the way, innovating so that we can engage fans in the sport, and I think this is a good example."
As Brown says, F1 teams don't overhaul their liveries very often. When they do, it's usually a one-off and because it's a tie-up with a specific brand. Red Bull, for example, ran a bespoke livery in Monaco in 2006 to promote the new Superman movie.
In order to get the go-ahead, McLaren were required to get the approval from both the FIA and F1 – and they were successful. "They all loved it," said Brown. "It was an easy approval with the FIA and F1."
READ MORE: McLaren explain the ongoing adjustments they've made as a result of Friday practice being shortened
The colour scheme was created in 1967 and while it has evolved in terms of tone over the years through its use in various motor racing programmes, it remains loyal to its original core colours.
Brown said the designers "took a lot of inspiration from a large collector out here, who has the most iconic collection of Gulf-related race cars and we were able to look at what had historically been done in different racing series, and I think all credit to the design team".
The rebrand will extend to the whole team, from the colour palette in the garage and hospitality to the team and driver kit – plus a branded merchandise range. It's a complete overhaul for the return of F1's showpiece event after a year out because of the Covid 19 pandemic.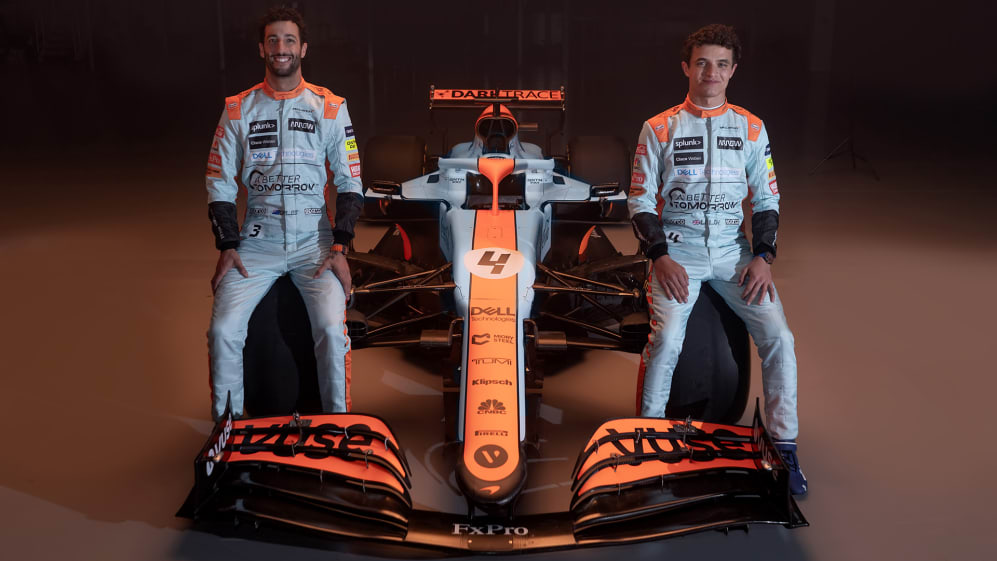 Earlier this month, stock car series Nascar hosted its annual Throwback Weekend, whereby the teams on the grid take a walk down memory lane and use a livery from years gone by – and it's something that both Daniel Ricciardo and Lando Norris would be supportive of.
"It would be cool," said Ricciardo. "I'm aware it's another expense for the team but that aside, for everything to be a throwback, not just our race suits, but casual wear, down to team hats, to properly do it, that would be cool for everyone to get involved." Norris added: "The proper old school ones would be pretty awesome. For one race, make it a bit more exciting, it would be cool to see everyone do something like that."
READ MORE: Why Spain suggests Ricciardo could be back in business - just in time for Monaco
For now, though, it's just McLaren who are overhauling their livery for Monaco, in what is the first major one-off change since Mercedes ran a special white and silver livery at the 2019 German Grand Prix to mark their 125th year of competing in motorsport, as well as their 200th F1 start. They went the whole hog, too, with the entire team dressing in period costume which harked back to their first F1 entry in 1954.
However, while they nailed the celebration off track, on it, things didn't go so well, with Bottas ending up in the wall and Hamilton spinning off ultimately being classified a disappointing ninth. Some suggested their celebrations distracted Mercedes that weekend – but Brown reckons it "had to be coincidence".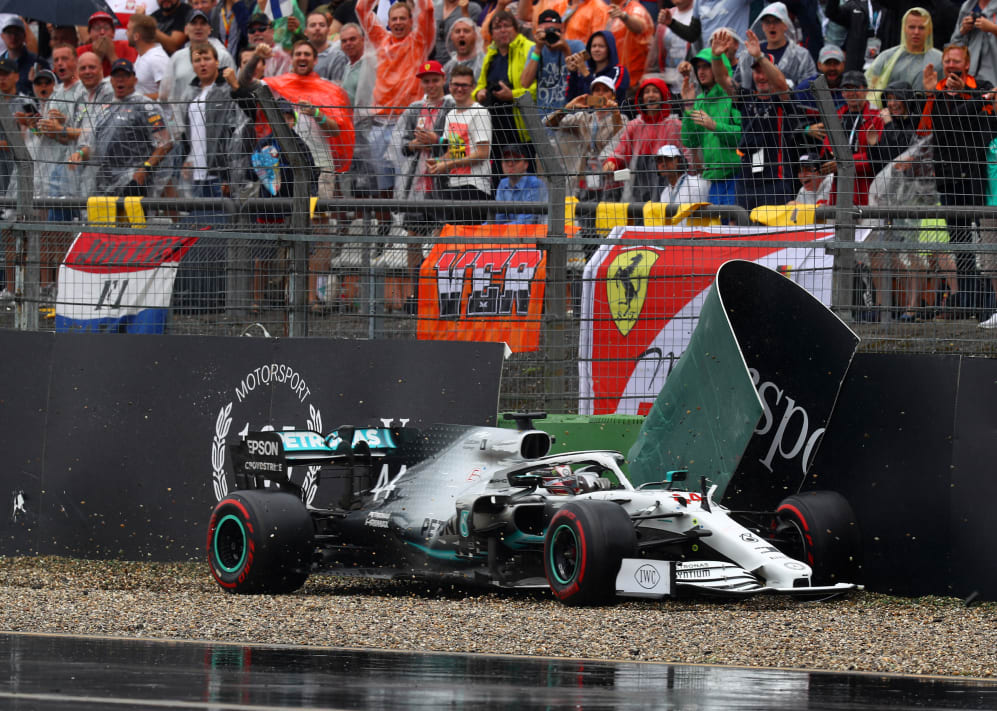 He added: "The weather was tricky so the drivers were chucking it off the track, and if I remember correctly I think Lewis had a call to come into the pits, not come into the pits - I don't see how that tied back to that. I think that was just maybe something because it wasn't a good weekend and they were celebrating an anniversary of some sort.
"But I think that was just a coincidence. I think when these guys put their helmet on they're going to forget what the race car looks like either than the steering wheel and two tyres in front of them, so I'm not worried about that at all."
McLaren have won in Monaco a record 15 times - but not since Lewis Hamilton triumphed in 2008. Their last podium was back in 2011 - how they'd love to repeat it next weekend in their special colours.