Feature
How Kimi's 2019 F1 campaign went off track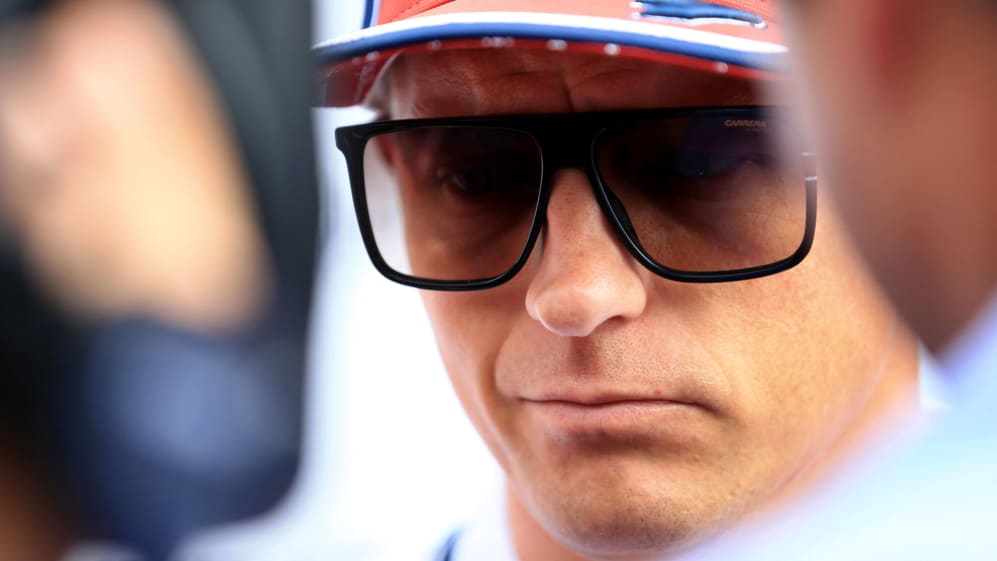 "Nightmares." That's how Kimi Raikkonen summed up his last four Grands Prix for Alfa Romeo. That might sound a little dramatic, but the Finn has come to expect better…
Raikkonen opened his 2019 campaign with four successive points finishes to sit joint-sixth in the drivers' standings. By the time he reached Hungary, he was still an impressive eighth, having racked up eight points finishes in 12 attempts.
It was a fine opening salvo from a driver approaching 40, comfortably in the fight with Carlos Sainz – 14 years his junior - for the title of 'best of the rest' outside the big three teams and appearing as if he was loving F1 just as much as when he joined in 2001.
But the wheels have come off since F1 resumed after the summer break, with four successive pointless finishes. That leaves him down in 14th out of 20 drivers. Considering Alfa Romeo are currently eighth overall, this might not seem like panic button mode yet, but it is unfamiliar ground for Raikkonen.
He's Mr Consistent. The last time he went four races without scoring a point was in his first season with McLaren in 2002, when he endured a run of six pointless Grands Prix having opened his account with a podium in Australia.
Since then, he has gone 265 successive races without a run as bad as this. So where did it go wrong?
Belgium
Before race: 8th on 31 points, 32 behind 6th
After race: 9th on 31 points, 34 behind 6th
A pulled muscle was not going to keep Raikkonen from driving when F1 returned from the summer break and he looked set to pick up where he left off when he lined up on the grid at Spa, a circuit he has an immense affinity with having won there four times previously.
But he didn't bet on Max Verstappen being a bit too ambitious on the brakes. As he turned into La Source at the start, Verstappen clattered into him pitching Raikkonen up into the air. It caused significant damage to the floor.
He continued, in case there was a chance of something unusual happening but he was left unrewarded and crossed the line a disappointing 16th.
"It was a shame," he said maturely after the race. "The car would have been good, but what can you do?"
Italy
After race: 12th on 31 points, 34 behind 6th
This was not Raikkonen's finest weekend. First he crashed in opening practice, then he crashed again in qualifying. The latter caused such significant damage, he was forced to start the race from the pit lane.
As if that wasn't bad enough, Alfa Romeo then fitted the wrong tyres for the start of the race, which triggered a 10-second stop/go penalty and meant his race was essentially over before it even got going.
While he had been reasonably calm after the race in Belgium, some frustration bubbled through in Italy.
"Well that was a **** weekend," he said. "I'm looking forward to Singapore, as it can't get any worse."
Singapore
After race: 13th on 31 points, 38 behind 6th
Unfortunately for Raikkonen, it did get worse in Singapore. Not only was Alfa Romeo's pace hugely disappointing, they also lost a bunch of track time in practice courtesy of a loss of electrical power in the garage.
Qualifying was pretty ragged, Raikkonen clouting the wall heavily in the second phase, and he ultimately failed to progress to the top 10 shoot-out.
The race brought yet more pain, as after a lacklustre performance, the Finn collided with Daniil Kvyat at Turn 1 with the contact forcing him into instant retirement.
"When I was turning in, I saw him in the corner of my eye but then it was too late to react," said a deflated Raikkonen. "Not exactly the end of the race I was hoping for, but it is what it is."
Russia
After race: 14th, 38 behind 6th
Alfa Romeo's slide in terms of performance continued into Sochi, though, with Raikkonen getting knocked out in Q1 – after a mistake - for only the second time in the last four-and-a-half years (the other time was this year in Canada). He was also out-qualified by team mate Antonio Giovinazzi for the second race in succession.
Then he got a bit too excited in the race and jumped the start, leading to a drive-through penalty. Subsequent Safety Car and Virtual Safety Car periods helped him re-join the pack, but he made little progress as the car was just slow.
After a fourth miserable Sunday, Raikkonen release his fury. "We have to understand the last four races," he said. "They have been nightmares and we need to figure out what's going wrong and where, clean up and understand things.
"Out of the last races only Spa did we actually have speed, the rest has been more or less fighting with it."
Time for a turnaround?
If ever there was a venue where Kimi could turn the tide, it's Suzuka, where he staged one of the most remarkable victories in recent times in 2005. However, given their recent struggles, will Alfa will have the speed to compete for points?