Feature F1 Unlocked
How Liam Lawson is grabbing his shock F1 call-up with both hands – and impressing his Red Bull paymasters
Liam Lawson's sudden arrival into F1 might have spooked many drivers, but the Kiwi has a habit of making immediate impacts…
Seven days before his sudden elevation to Formula 1, New Zealand's Liam Lawson was clambering out of his Team Mugen car after sparking a multi-car pile-up at the start of Round 7 of this year's Japanese Super Formula Championship.
READ MORE: 'I don't think I can settle for anything less' – Lawson targets 2024 race seat after 'very rare' F1 chance with AlphaTauri
After a car rebuild and a restart, the Red Bull junior limped home in 13th place, his worst result of a standout rookie season, featuring three wins and enough points to be just one place behind championship leader Ritomo Miyata.
Still, there'd be plenty of time to lick his wounds and reset the following weekend as he flew west to fulfil his usual quiet weekend role of reserve driver at both Oracle Red Bull Racing and Scuderia AlphaTauri.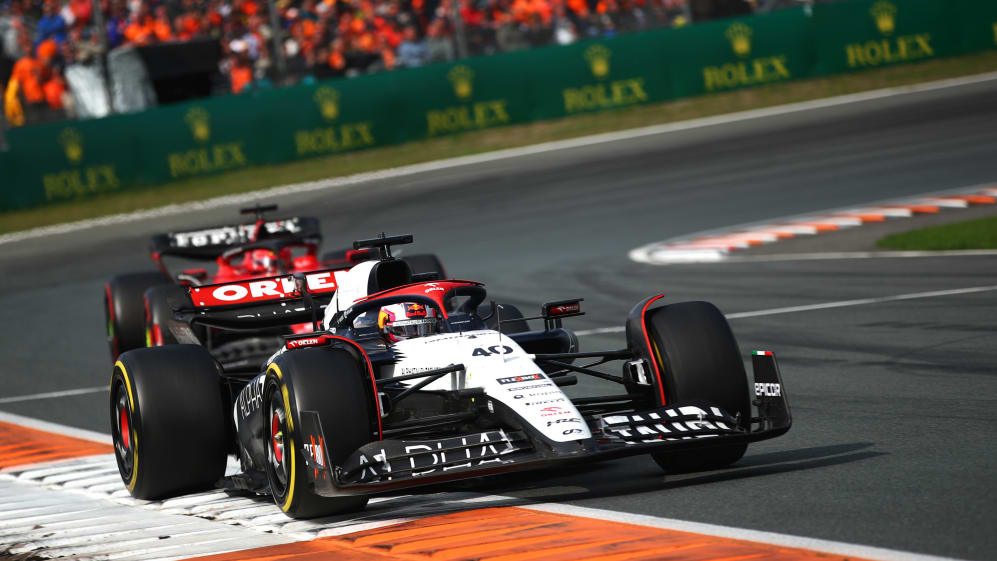 For reserves, the normal pattern of a race weekend revolves around time in the garage, sitting in debriefs, media commitments and a sizable chunk of time watching and waiting. In Holland, though, there was little time for Lawson to reflect on his wrecked race in Motegi.
Less than 24 hours after stepping off the flight from Japan, the unfortunate Daniel Ricciardo was on his way to hospital nursing a broken metacarpal. The understudy was told to get himself ready to race.
READ MORE: Ricciardo pushes on with recovery from broken hand as he shares social media update
And just 16 hours after being announced as the second AlphaTauri driver for that weekend's race, Lawson was in the cockpit and steering the unfamiliar AT04 out onto a wet track. The rest, while not history in the making, has been a remarkable tale of a young driver slotting into the Formula 1 grid as if born to it.
With just that single soaking, frequently red-flagged FP3 session in the car before qualifying, it would have been no surprise if Lawson himself had made a session-ending mistake in the grid shoot-out, but the Kiwi played safe to end Q1 in last place – but intact. In the race the rookie was a revelation, navigating the showers that bookended the Grand Prix to bring his car home in a creditable 13th place.
"For Zandvoort, I flew in from Japan on Thursday night. Obviously, you're always prepared as much as you can be for these things, but it's so unlikely that you never really expect it to happen, and then it did," he said the following week.
"In a perfect world, you'd have a week or two to really get everything sorted in your mind. But it was just hours. The support from the team was amazing. They did everything to prepare me as much as possible in the limited time we had. Even during the race, Pierre [Hamelin, race engineer] was super supportive with so much information, basically walking me through it, and that really made my life a lot easier.
BEHIND THE SCENES: 48 hours in the life of AlphaTauri super-sub Liam Lawson at Zandvoort
"Formula 1 is just such a different world – the difference between walking into the circuit on Friday compared to walking into the circuit on Saturday, I've never experienced anything like that, specifically that level of attention."
And the rookie's opening performance didn't go unnoticed. "In very difficult circumstances, in a car he'd never driven and having missed out on the Friday running, at a tricky track, in rainy conditions, it was very tough for him, but I thought he acquitted himself very well, very maturely and he did a solid job during the race," said Oracle Red Bull Racing Team Principal Christian Horner. "Yeah, I think he ticked all the boxes."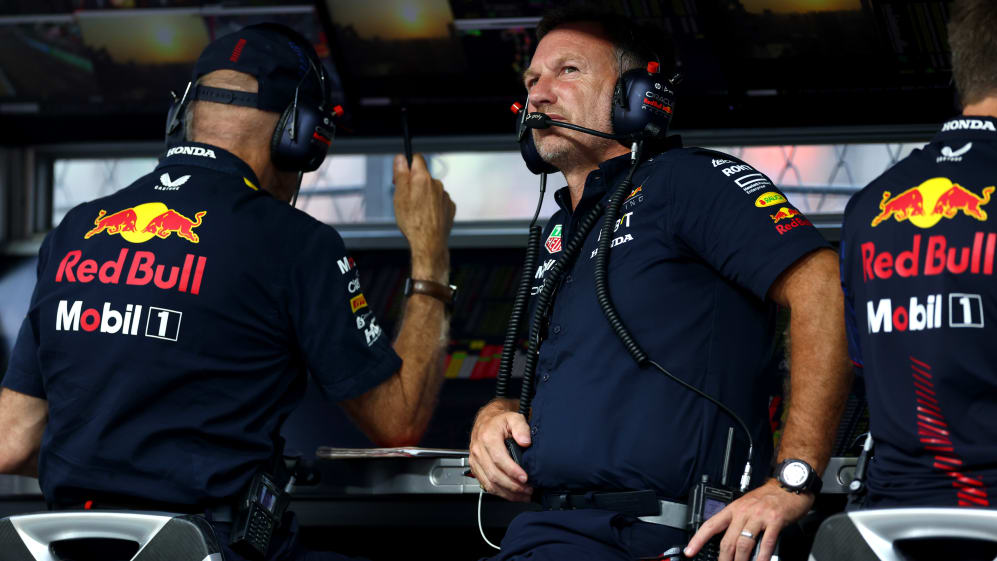 That Lawson should impress on his first appearance though, should come as no surprise. Throughout his career, the Kiwi has made a habit of making an immediate impact.
After graduating from karting in New Zealand, he won on his debut in Formula First and repeated the feat when he stepped up to Formula Ford and then in F4 in Australia. And though he didn't win first time out when he made the switch to the ultra-competitive European series, second place overall in ADAC F4 and victories in the FIA Formula 3 European Championship marked him out as one to watch.
READ MORE: Horner earmarks potential date for Ricciardo return as he provides recovery update
In 2021 he moved up to the FIA Formula 2 Championship and competed in DTM with AF Corse. He scored his first win in the opening race of the F2 season in Bahrain and excelled in the DTM Championship, eventually finishing as runner-up in his rookie campaign.
He took on the role of reserve driver at Oracle Red Bull Racing last year and embarked on a second season in F2. When, at the end of the year, he finished third overall, a step across to Super Formula in Japan beckoned. And true to form, Lawson won on his debut at Fuji Speedway.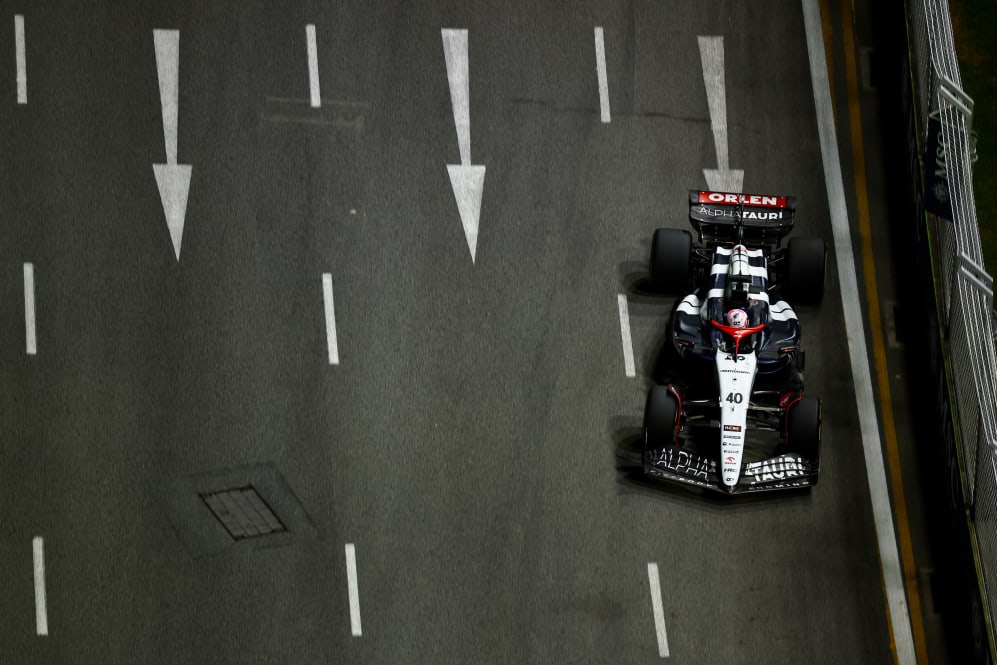 It quickly became clear that his successful first outing in F1 wouldn't be a brief cameo. With Ricciardo in Barcelona for surgery on his injured hand, and with Monza just a few days away, Lawson was handed another chance to make his mark again in Italy and with four days available, the New Zealander even had time to head to Milton Keynes for time in the simulator.
"It feels better having done more and more preparation," Lawson said ahead of the race in Monza. "So, simulator included, it was good also to spend more time with the team, especially with my engineers. It helps going into the weekend."
PADDOCK INSIDER: Red Bull hold the edge – but could this be the weekend their incredible winning run ends?
The time was well spent. Lawson qualified P12 on the grid, one place and just 0.164s behind more his experienced team mate Yuki Tsunoda and a further 0.013s away from reaching Q3. In the race, the New Zealander finished an excellent 12th, which became 11th at the flag when Oscar Piastri was penalised for going off-track to pass him.
"I think we had the pace for points," he said afterwards. "I was much more prepared [but] unfortunately not enough to fight for points today. I think it definitely helps with all the work we did leading up. I feel much more comfortable in the car. There's a lot to do behind the wheel of the car and it's obviously better if you don't have to look down at what you're doing. And that's something that takes a little bit of time."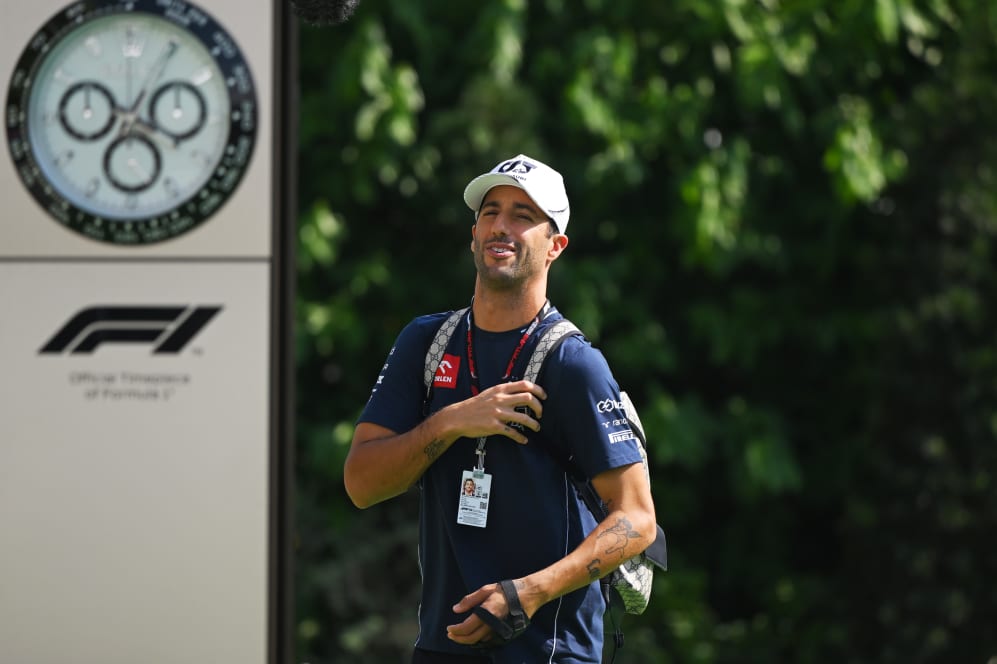 He'll get more seat time this weekend in Singapore and it's a priceless opportunity for a young driver, as Horner acknowledges.
"It's a great opportunity for him," he said. "For any driver to get themselves in a Grand Prix car, you've got to make the most of it. And this is a golden moment in his career for him to demonstrate what he's capable of. So, we're obviously following his progress very closely. And, you know, Daniel's misfortune was Liam's good fortune. So you know, it's down to him to make the best use of it."
THIS WEEK IN F1: 10 quiz questions on all the F1 news ahead of the Singapore Grand Prix
Following his third Grand Prix, there's also a return to Japan on the cards for both the F1 race at Suzuka and for October's final two Super Formula rounds. And it's those that framed perhaps the most telling assessment of Lawson's performances to date.
"Maybe he can win the title there?" mused Red Bull motorsport advisor Helmut Marko. "Will he get a [full-time] seat instead of [staying] a reserve driver? That could happen quickly."
Liam Lawson's arrival into Formula 1 might have been sudden –but it looks like the New Zealander is determined to delay his departure for as long as possible.
Experience the free race programme with animation, sound and video in the Official F1 Race Programme app, available in your App Store. Get every edition, every race weekend on your phone. Download now here.
To read on, sign up to F1 Unlocked for free
You'll unlock this article and get access to:
Live leaderboard data
Epic experiences and rewards
Money-can't-buy competitions